What's the difference between inpatient treatment and residential rehab? Learn the similarities and differences, and see where to get help for addiction, on this page.
There are many different ways that someone can receive treatment for addiction and a co-occurring mental health condition. The type of treatment that is best suited to a person depends on their physical and mental condition, the severity of their illness and their willingness to receive treatment. Substance use disorders and eating disorders are two examples of mental health conditions that could benefit from rehabilitative services.
Rehabilitative services aim to treat co-occurring disorders by removing a person from their typical environment, where they may encounter triggers that worsen their condition. Rehab is a way to stabilize a person, and can also contribute to the development of skills and patterns of thinking that can help a person stay well once they complete treatment.
Typically, someone has two main options for acute or long-term care that is closely supervised by medical professionals. These options include:
Inpatient care: patients may be hospitalized or live at a rehab facility and can receive 24-hour care and medical attention
Residential care: voluntary live-in treatment at a rehab facility where patients can attend therapy sessions and have medication or withdrawal symptoms closely monitored
Inpatient and residential care differ in the services offered and the intensity of treatment received. Choosing inpatient or residential care may also depend on psychiatric comorbidity or a co-occurring mental health condition, and a person's willingness and preparedness to receive treatment.
Residential Rehab
Residential rehabilitation services are outside of the hospital system, and typically offer longer stays. Residential rehabs are live-in centers that can address some of the underlying psychological or behavioral problems associated with drug and alcohol addictions. Usually, residential programs follow the detoxification process.
There are many programs and therapies offered in residential rehab that can help someone to avoid relapse and re-enter society.
Depending on the rehab facility, some of the key features and services of residential rehab may include:
24-hour access to care
A structured schedule
Group and individual therapy
Community-based rehabilitation
Re-socialization through resilience building and skill development
Employment training
People often stay in residential rehab centers for several months or as long as a year. These centers can help people develop strategies and resilience that will help in avoiding relapse as they return to their normal life.
Inpatient Rehab
Inpatient rehab services are often short-term and intensive. Inpatient treatments are often required in emergency situations, either to detox from substances or to stabilize a person's condition.
Inpatient care is often based in hospital emergency centers, where patients may receive psychiatric evaluation and support and supervision from other health professionals. Additionally, many addiction treatment facilities — including those at The Recovery Village network — offer inpatient programming.
Inpatient treatments are not usually long-term solutions, and patients usually require continued treatment to support recovery. After inpatient care at a rehab facility, clients may transition to partial hospitalization, intensive outpatient or outpatient treatment, as medically appropriate.
How to Distinguish Between Inpatient and Residential Treatment
There are key differences between inpatient and residential rehab. In general, inpatient care might be involuntary, may treat more acute or severe illness and be short-term. In contrast, residential treatment can be long-term, and there may be more variety or personal choice involved in treatment.
Differences in Setting and Accommodations
Setting and accommodation can be very different between inpatient and residential rehab centers. Inpatient care is usually in a hospital setting, whereas residential rehab centers can include a variety of settings, including treatment communities, halfway houses or long-term supervised accommodations.
Which Program Is Right for Me?
The type of program that might be suitable for someone depends on where a person is in their recovery process.
Usually, the initial stages of treatment, including withdrawal or detox, are completed as an inpatient client. After this stage, there are many options for follow-up treatments, including more inpatient treatments like partial hospitalization, or outpatient care like intensive outpatient or outpatient rehab. The right kind of continuing care depends on a person's progress in recovery and their physical and mental health.
Selection of a residential program depends on the type and severity of illness, and the type of program and setting that suits an individual. Also, psychiatric comorbidities can often require additional treatment or attention and should be considered when selecting a treatment plan.
Key Differences: Inpatient vs. Residential Treatment
Inpatient and residential treatment differ in the types of treatment they offer and the length of time a person may spend there.
Important key differences to note between inpatient vs residential treatment include:
Inpatient rehab is often the first step of treatment and usually includes supervised drug and alcohol detox or acute care
Residential rehab is a longer-term form of care that inpatient and can help someone build skills and resilience to help them return to daily life after rehab
Access to inpatient vs residential care might depend on a person's medical or insurance coverage
The type and length of care depends on the severity of the illness and willingness to seek treatment
Both inpatient and residential care can play an important role in recovering from a drug or alcohol addiction and co-occurring mental health issue. Seeking treatment can increase a person's quality of life and allow them to regain and improve their physical and mental health.
If you or someone you care about struggles with a substance use disorder and a mental health condition simultaneously, help is available. If you're interested in learning more about inpatient or residential care, contact The Recovery Village today to discuss treatment options. A healthier life is possible for you.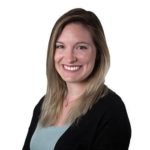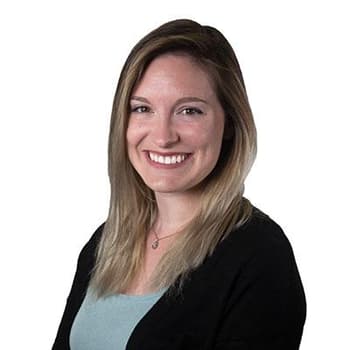 Editor – Camille Renzoni
Cami Renzoni is a creative writer and editor for The Recovery Village. As an advocate for behavioral health, Cami is certified in mental health first aid and encourages people who face substance use disorders to ask for the help they deserve.
Read more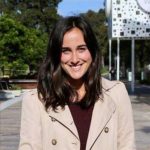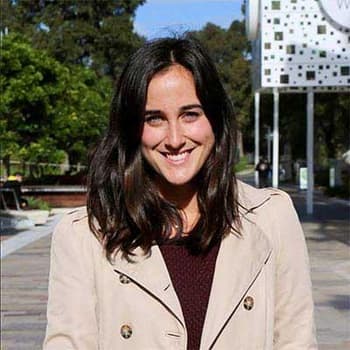 Medically Reviewed By – Dr. Sarah Dash, PHD
Dr. Sarah Dash is a postdoctoral research fellow based in Toronto. Sarah completed her PhD in Nutritional Psychiatry at the Food and Mood Centre at Deakin University in 2017.
Read more
Sources
---
National Institute on Drug Abuse. "Principles of Drug Addiction Treatment: […]ide (Third Edition)." January 2018. Accessed May 25, 2019.
Zeller S. L. "Treatment of Psychiatric Patients in Emergency Settings." Primary Psychiatry, 2010. Accessed May 25, 2019.
Giorgi, I. et al. "Psychological changes in alcohol-depende[…]abilitation program." Neuropsychiatric disease and treatment, 2015. Accessed May 25, 2019.
Medical Disclaimer
The Recovery Village aims to improve the quality of life for people struggling with substance use or mental health disorder with fact-based content about the nature of behavioral health conditions, treatment options and their related outcomes. We publish material that is researched, cited, edited and reviewed by licensed medical professionals. The information we provide is not intended to be a substitute for professional medical advice, diagnosis or treatment. It should not be used in place of the advice of your physician or other qualified healthcare providers.