Veterans have specialized needs when it comes to mental health and substance use care, which is why The Recovery Village Drug and Alcohol Rehab offers robust veteran rehab programs. Our clinicians are specially trained to treat the veteran population. They're also experts in trauma-informed care and dual diagnosis, which is crucial because 7% of veterans experience post-traumatic stress disorder (PTSD).
Each and every treatment plan at The Recovery Village is personalized just for a veteran's needs. Our physician-led addiction medicine team helps veteran patients navigate their stressors and substance use by providing emotional support and evidence-based recovery options. With our assistance, veterans can get the care they need to treat their substance use disorders.
Veteran-Specific Treatment Programs for Substance Abuse
Around 3.9 million veterans had a substance use disorder or mental illness in 2019, an increase of 6.5% from the previous year. With the rising need for treatment, The Recovery Village understands the need for customized care — not just for veterans as a whole, but for veterans from each military branch. After all, someone who served in the Air Force did not have the same experiences as someone who served in the Navy — so why should they be treated in the same way?
Our treatment is different because we account for these distinctions. Our veteran drug rehab centers include treatment groups for every branch of the military, meaning you can heal in a safe space with others who have gone through the same things you have. This safe and warm environment lets you address the trauma and stressors that might be triggering your substance misuse.
Air Force Rehab Treatment Services: As a member of the Air Force, you've worked flight support on missions, protected American bases and even guarded missile sites. All of these experiences could be contributing to your substance use. Our Air Force rehab services let you talk about them in a supportive space.
Army Rehab Treatment Services: Did you know that prescription drug misuse rates are highest among the Army compared to the other military branches? No matter the addiction, The Recovery Village can help. Our Army rehab services pair you with other members of the branch so you can reflect on your shared experiences on the front lines.
Coast Guard Rehab Treatment Services: Defending our nation's shores can take quite a toll on your mental health. That's why we offer Coast Guard rehab VA services. At our treatment center, you'll have the chance to reflect on your service while working one-on-one with qualified, caring clinicians.
Marine Corps Rehab Treatment Services: Research has shown that up to 38.6% of young males in the Marine Corps use alcohol heavily — the highest rate in any military branch. If you're struggling with an alcohol or substance use disorder, our Marine Corps treatment can help you adapt and overcome your obstacles. You've tackled land, air and water operations, and now it's time to tackle your own struggles.
Navy Rehab Treatment Services: Being a part of the Navy meant you likely spent a lot of time away from home, stationed in a foreign sea. This sense of loneliness and foreboding may have followed you back to the shore. In our Navy rehab treatment program, you'll learn to find new ways of coping that don't involve drugs or alcohol.
You've fought for your country — now let The Recovery Village help you fight for yourself. Reach out now to learn more about our rehab VA services by calling us at 855-202-1508.
Alcohol Abuse Treatment Programs for Vets
In 2019, around one million veterans struggled with an alcohol use disorder. There's no shame if you find yourself in that boat. Many veterans use alcohol to ease their physical and emotional pain relating to their service. Our goal is to help you out of that cycle with a combination of medical detox, inpatient treatment and outpatient alcohol rehab programs. Detox helps you safely wean off alcohol, while our VA alcohol rehab inpatient treatment provides counseling and support. Finally, outpatient care gives you the skills you need to return to a normal life.
It's also common to have a co-occurring mental health condition with alcohol use disorder. For example, alcohol addiction and PTSD are closely linked. In particular, war veterans with PTSD tend to binge drink to help them avoid distressing mental health symptoms. At The Recovery Village, we offer dual diagnosis treatment. This means we'll help you tackle both your mental health disorder and alcohol use all at the same time, rather than treating one first and then the other. Often, co-occurring conditions fuel each other, so by tackling them together, you can have a faster recovery.
Drug Abuse Treatment Programs for Vets
Researchers estimate that around 2.9% of veterans — 595,000 people — struggle with opioid misuse. Of course, that's just one type of drug — marijuana, cocaine and hallucinogens are also commonly misused. Each drug can affect a person differently, so we provide a personalized care plan for every veteran who enters our drug rehab program. If necessary, we'll help you wean off with medical detox. Then, we'll provide intensive support and counseling in inpatient treatment. Once you're doing better, we'll follow up with outpatient therapy to help you readjust to civilian life.
Keep in mind, if you struggle with drug use, there's a good chance you might also have a related mental condition. One out of every three veterans who seek treatment for a substance use disorder also has PTSD. If you're in this boat, we can offer you dual diagnosis treatment that tackles both conditions at the same time. Drug addiction and mental illness go hand in hand, so it's often best to treat them together.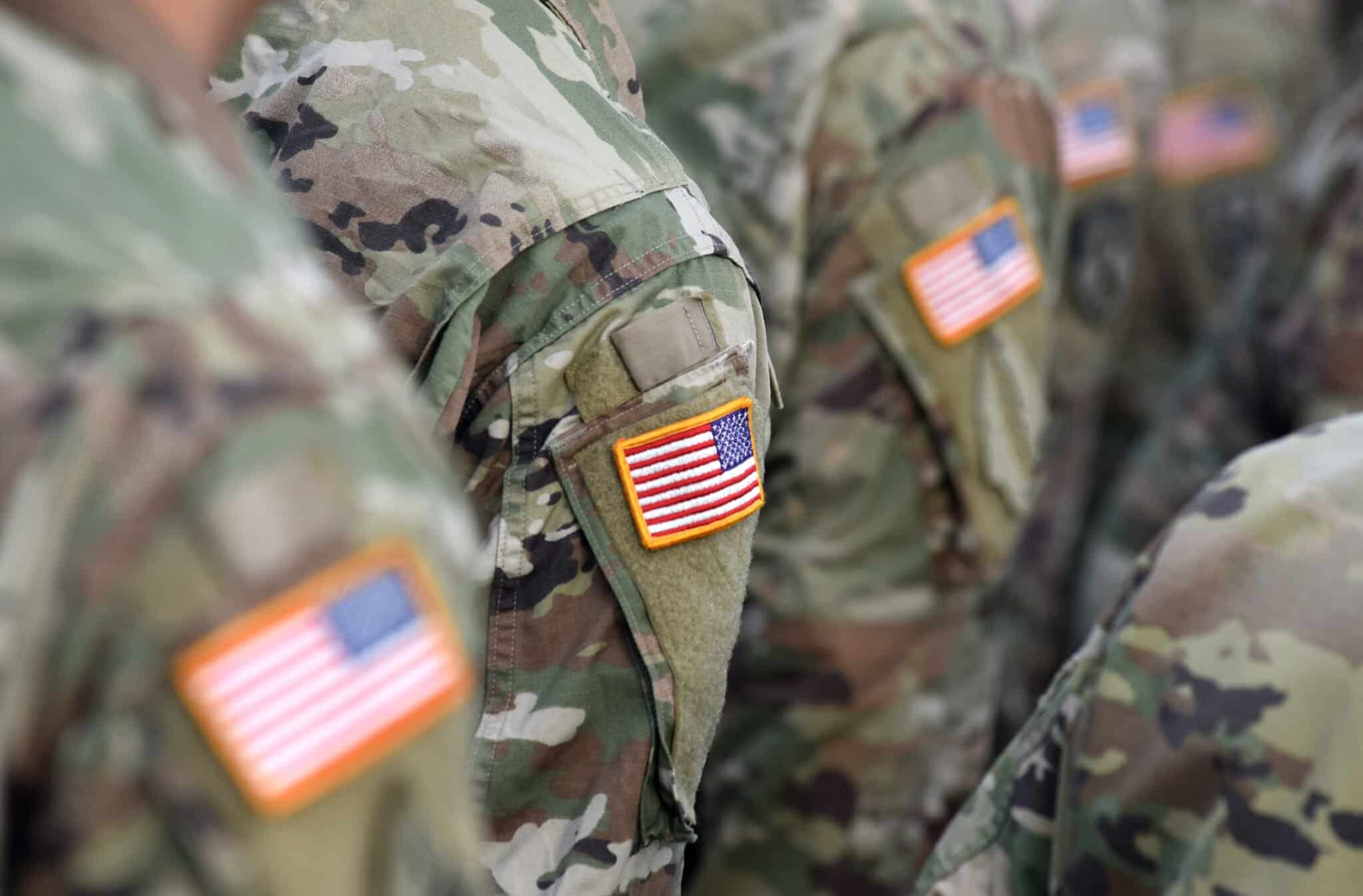 Veteran Recovery Is Our Mission
The Recovery Village is an industry-leading treatment provider for addiction and co-occurring mental health disorders.
Experienced clinicians: Our clinicians are specially trained in trauma-informed care, military culture and treating veteran-specific addiction and mental health needs.
Dual diagnosis: We treat addiction and mental health disorders like PTSD, anxiety or depression simultaneously for a better recovery.
EMDR: A revolutionary treatment available at several facilities, EMDR therapy alleviates mental pain and emotional recession from trauma, which can lead to better outcomes for your addiction.
FORTITUDE: Our specialty track for veterans and first responders at select facilities puts you in exclusive group therapy sessions with your peers.
If you're a veteran struggling with alcohol or drug addiction, our Veteran Advocates can help you navigate your VA health insurance and get you the help you need.
Inpatient Residential Rehab for Our Military Members
At The Recovery Village's inpatient rehab for military members, you'll live at our facility with other veterans. Treatment usually lasts for 30 days or more. It's crucial to stay in the program for as long as possible so you can have enough time to learn new ways to cope and adjust your habits. After all, you likely have years of trauma and triggers that you'll need to unpack with our therapists. Many specialize in veteran issues, so you can feel safe when opening up to them.
If possible, you'll also enjoy therapy group sessions with other members from your military branch. This gives you the opportunity to share and express feelings that only others who have served will understand. Seeing the success of your peers will encourage you to also give it your all in your own battle against addiction.
Similar to your life in the military, our inpatient programs also feature highly structured programming. Each day will have a strict schedule you'll need to follow. Not only does this keep you focused on your recovery, but it helps you return to a healthier way of life.
VA Benefits, Health Insurance and Financial Assistance for Veterans
Our veteran rehab programs should be covered by most health insurance programs. The Mental Health Parity and Addiction Equity Act requires health insurance providers to offer the same coverage for mental health services as they do for medical and surgical services. This means that as long as our facility is in-network with your provider, we should be able to offer you covered services.
However, VA health care has its own rules when it comes to substance use disorder care. Luckily, we're a part of the VA Community Care Network, which means we're one of the facilities you can get care from with your VA benefits if you meet certain qualifications. If you qualify, you'll enjoy no out-of-pocket costs for our treatment.
To know whether our veteran rehab will be covered, just fill out this form, and we'll instantly verify if your insurance covers our services — no strings attached.
Visit the following websites to learn about The Recovery Village's network of drug and alcohol rehabilitation facilities. Call today for admissions. Each center is ready to help people learn how to cope with their addiction and uncover the root causes for their substance use disorder.
Orlando Recovery Center: A premier rehabilitation facility in Orlando, Florida that helps individuals recover from addiction and substance use disorders. The center also offers the opportunity to treat co-occurring disorders.
The Recovery Village Columbus: Located in Ohio, this facility provides inpatient, outpatient and aftercare treatment for people looking to begin detox. The center provides individualized plans to help patients through recovery while addressing their unique co-occurring disorders or any setbacks that may happen during recovery.
The Recovery Village Palmer Lake: In Colorado, this facility offers inpatient, outpatient and intensive outpatient treatment for individuals looking to kick-start their journey to recovery.
The Recovery Village Ridgefield: Located right in southern Washington, this facility provides patients with outpatient and aftercare programs. Just 20 minutes outside of Portland, this facility assists individuals who are ready to begin treatment.
The Recovery Village: In Umatilla, Florida, this is a rehabilitation facility that provides resources for individuals seeking drug and alcohol treatment. There are inpatient, outpatient, intensive outpatient and partial hospitalization treatment programs available for those suffering from Ambien addiction.
IAFF Center of Excellence: Specializes in assisting firefighters who struggle with behavioral health problems and addiction. Members can enter the recovery process sooner so they can return back to work as quickly as possible. Inpatient, partial hospitalization and intensive outpatient programs are all available at this facility, where patients can address their Ambien addiction in a safe, supportive environment.
Denver Mental Health & Counseling: Denver Mental Health and Counseling by The Recovery Village is a physician-led outpatient center specializing in evidence-based addiction and mental health treatments, offering services such as TMS, IOP, and personalized care for both ongoing and new patients, dedicated to fostering long-term recovery and overall well-being.
The Recovery Village Palm Beach at Baptist Health: The Recovery Village Palm Beach at Baptist Health is a premier physician-led treatment center in South Florida, offering a comprehensive spectrum of services from medical detox to outpatient programs for alcohol, drug, and co-occurring mental health conditions, with a commitment to rejuvenating lives, families, and communities, and facilitating same-day admissions.
The Recovery Village Atlanta: Located in Roswell just outside downtown Atlanta, is a 62-bed physician-led treatment facility offering a comprehensive range of services, from medical detox to outpatient care, specializing in alcohol, drug, and co-occurring mental health conditions, dedicated to transforming lives, families, and communities throughout Georgia.
The Recovery Village Kansas City: The Recovery Village Kansas City, an 80-bed facility in Raytown just 10 miles from downtown, offers a comprehensive range of evidence-based treatments for addiction and mental health conditions, overseen by physician leaders, and is dedicated to revitalizing lives, families, and communities throughout the Midwest.
The Recovery Village Cherry Hill at Cooper Health: The Recovery Village Cherry Hill at Cooper, situated just 20 minutes from Philadelphia, is a leading rehab facility in South Jersey providing comprehensive, evidence-based addiction and mental health treatments, ranging from medical detox to teletherapy, with a dedicated team committed to guiding adults on their path to lifelong recovery.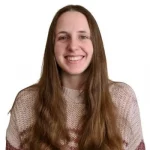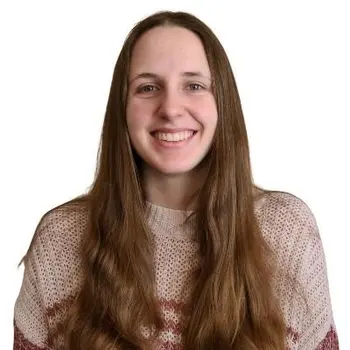 Editor – Abby Doty
Abby Doty graduated from Hamline University in 2021 with a Bachelor's in English and Psychology. She has written and edited creative and literary work as well as academic pieces focused primarily on psychology and mental health.
Read more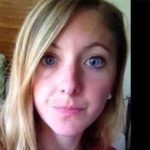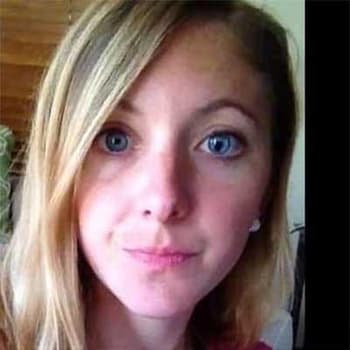 Medically Reviewed By – Jenni Jacobsen, LSW
Dr. Jenni Jacobsen is a licensed social worker through the Ohio Counselor, Social Worker and Marriage and Family Therapist Board. She has over seven years working in the social work field, working with clients with addiction-related and mental health diagnoses.
Read more
Medical Disclaimer
The Recovery Village aims to improve the quality of life for people struggling with substance use or mental health disorder with fact-based content about the nature of behavioral health conditions, treatment options and their related outcomes. We publish material that is researched, cited, edited and reviewed by licensed medical professionals. The information we provide is not intended to be a substitute for professional medical advice, diagnosis or treatment. It should not be used in place of the advice of your physician or other qualified healthcare providers.