The prevalence of substance use among veterans is substantial, with at least 1 in 10 veterans diagnosed with a substance use disorder. No matter what type of substances a veteran is misusing or how severe their condition may be, any substance use will impact their mental health. Often veterans seeking substance use treatment progress better when peer support is part of their care regimen.
Understanding Peer Support
In the context of substance use, peer support involves a person who has overcome a substance use disorder helping another person who is just starting on the recovery journey. Peer support workers are effective because they can understand the other person and provide insight. They can relate to what the other person is going through and how they might feel based on their experiences. This helps them offer relevant guidance, encouragement and support.
Why Peer Support Works in Treating Substance Abuse Among Veterans
The peer support worker is often an effective resource to encourage change for veterans in recovery. Veterans don't view their peers the same way they might view family, friends and even medical professionals. A VA peer support specialist is deemed trustworthy because they've been where the veteran has been, and they truly understand.
When struggling with substance use, a veteran may isolate themselves from those they are close to. They may feel like withdrawing from others because they lack understanding of the veteran's struggles. At the same time, veterans desire a sense of community and belonging. Research shows that peer support is vital in aiding addiction recovery by increasing self-esteem and self-efficacy.
Types of Peer Support Programs Available to Veterans
When presented with several different peer support programs, veterans can find a suitable option and move forward in recovery.
Peer Mentoring
Peer mentoring around substance misuse involves a mentorship between a person who has gone through the recovery process and another who is beginning treatment. Studies reveal that peer mentoring programs help reduce substance use, especially if the mentoring occurs early in the treatment phase.
Peer Counseling
Peer counseling is similar to other forms of peer support. However, the support specialist provides counseling and feedback based on their understanding and experience with substance use and sobriety.
Mutual Self-Help Groups
This type of peer support group revolves around self-help and is recovery focused. Focus on personal growth occurs during group meetings that encourage self-exploration and discussion. A professional counselor or a peer support specialist may lead these groups.
Mutual self-help groups allow veterans to connect with others with similar issues and recovery goals. Although a self-help group doesn't replace a substance use treatment program, it can greatly enhance one.
Some of the different types of mutual self-help groups include 12-step programs like Alcoholics Anonymous (AA) and Narcotics Anonymous (NA) and alternative programs like Self-Management and Recovery Training (SMART Recovery).
Online Support Communities
The demand for online support communities grew during the COVID-19 pandemic, as many people avoided gatherings and businesses were closed. Support groups for veterans went online to offer virtual options for connecting.
Benefits of Peer Support in Veteran Treatment
Veteran peer support offers several benefits that promote recovery during substance use disorder treatment. These benefits include the following:
Increased Engagement and Retention in Treatment
When veterans feel heard and understood, they are more apt to continue in a treatment program, leading to higher engagement and retention.
Decreased Symptoms of Depression and Anxiety
Research indicates that people who receive peer support have an improvement in their symptoms of depression. Knowing they're not alone in the struggle is a big relief for many veterans struggling with depression.
A decrease in anxiety can also occur when hearing stories from others who made it through difficult times.
Social Support and Decreased Isolation
Peer support groups offer veterans opportunities for human contact and social gatherings, which reduces isolation and increases happiness.
Decreased Rates of Relapse
According to the research, more than two-thirds of those in recovery from substance use relapse weeks to months after beginning treatment. Peer support aids in decreasing the rate of relapse by keeping a person accountable for staying committed to recovery.
Peer Support and Trauma-Informed Care
Trauma-informed care consists of treatment from a provider who considers a trauma survivor's special vulnerabilities and needs. The services, programs and care a trauma-informed facility provides are based on a deep understanding of trauma and its triggers.
Trauma survivors may recover differently than others, making the need for trauma-informed services more vital. Peer support can be integrated into trauma-informed care for veterans for better outcomes.
Success Stories: Veterans and Peer Support
Veteran support groups for PTSD or substance use disorder have helped many veterans recover. Veterans can communicate their stories about overcoming substance use during support group meetings or peer mentoring sessions.
One such example of success comes from a veteran named Henry Howard, who served in the military for 20 years. Upon returning to civilian life, he struggled with mental health issues and slowly went downhill. It got to the point where he felt like he couldn't go on. Although he was under a psychiatrist's care, things continued to spiral out of control. It wasn't until he connected with a peer support specialist that he finally started to see the light at the end of the darkness that enveloped him. Now he works as a peer support specialist.
Challenges and Limitations of Peer Support in Veteran Treatment
Reports indicate that some barriers to veteran peer support are as follows:
Veterans lack awareness of the benefits of a peer support program.
Veterans are unfamiliar with how to access a peer support program.
There is inadequate administrative support to sustain military support groups.
The individuals in the program are unsure of their respective roles.
People have misconceptions about peer support specialists.
Veterans have negative attitudes toward the program.
There is reduced access and/or visibility.
Some veterans may be hindered from seeking peer support for other reasons, such as:
Social anxiety
Lack of trust in other people
No transportation to and from the peer support group
Co-occurring disorders compound the problem
Begin the Journey to Overcoming Barriers
Overcoming these barriers is crucial to bring veterans the peer support they need while dealing with substance use. The benefits of military peer support programs are well documented, providing veterans with elevated self-confidence and self-efficacy to face life's challenges after service. Reach out to The Recovery Village for a helping hand in getting started on the road to sobriety. Our peer support specialists are ready to lend an ear and open their hearts to whatever you face. Get in touch with us for more information.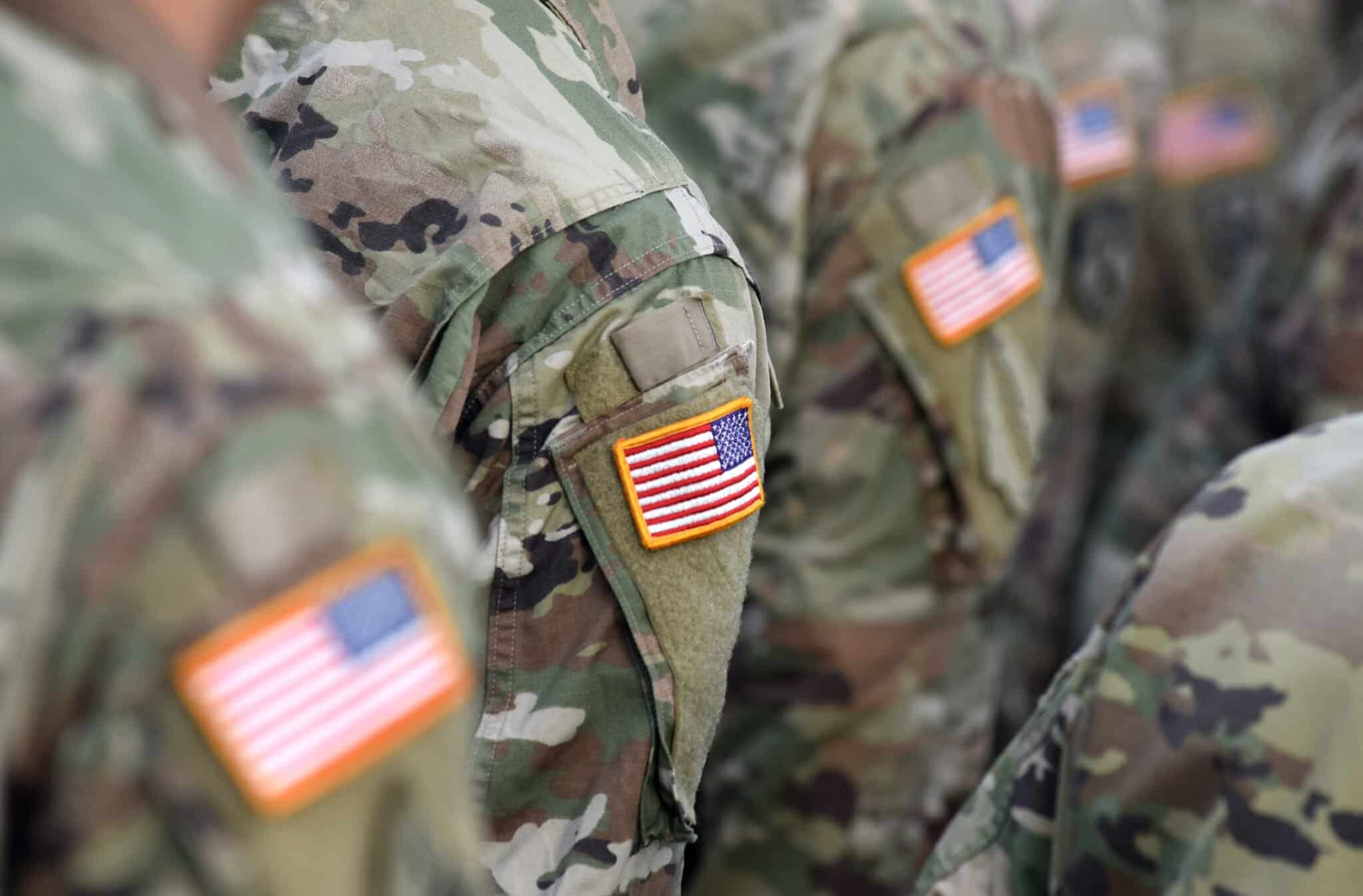 Veteran Recovery Is Our Mission
The Recovery Village is an industry-leading treatment provider for addiction and co-occurring mental health disorders.
Experienced clinicians: Our clinicians are specially trained in trauma-informed care, military culture and treating veteran-specific addiction and mental health needs.
Dual diagnosis: We treat addiction and mental health disorders like PTSD, anxiety or depression simultaneously for a better recovery.
EMDR: A revolutionary treatment available at several facilities, EMDR therapy alleviates mental pain and emotional recession from trauma, which can lead to better outcomes for your addiction.
FORTITUDE: Our specialty track for veterans and first responders at select facilities puts you in exclusive group therapy sessions with your peers.
If you're a veteran struggling with alcohol or drug addiction, our Veteran Advocates can help you navigate your VA health insurance and get you the help you need.
Editor – Theresa Valenzky
Theresa Valenzky graduated from the University of Akron with a Bachelor of Arts in News/Mass Media Communication and a certificate in psychology. She is passionate about providing genuine information to encourage and guide healing in all aspects of life.
Read more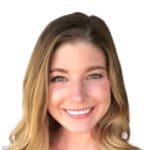 Medically Reviewed By – Danielle Boland
Danielle is licensed clinical social worker, currently living and practicing in central Connecticut.
Read more
Medical Disclaimer
The Recovery Village aims to improve the quality of life for people struggling with substance use or mental health disorder with fact-based content about the nature of behavioral health conditions, treatment options and their related outcomes. We publish material that is researched, cited, edited and reviewed by licensed medical professionals. The information we provide is not intended to be a substitute for professional medical advice, diagnosis or treatment. It should not be used in place of the advice of your physician or other qualified healthcare providers.