PRN healthcare workers are as-needed to fill out the work schedule. PRN workers enjoy flexibility and higher pay, but may miss out on benefits and full-time hours.
PRN jobs are flexible jobs that allow you more control over when you work and how much you work. PRN stands for pro re nata, a Latin phrase that means "as the situation demands." PRN jobs are more common in healthcare fields, where nursing or healthcare needs may not be constant, and staff who can work on an as-needed basis can help to fill needs in the work schedule.
PRN jobs typically pay more and are flexible, but do not include benefits like health insurance. PRN jobs are ideal for people who do not want to work full time, want extra income on top of their full-time job, or want a full-time job at a specific place, but want to get their foot in the door when a full-time job is not available.
Examples of PRN Work
PRN jobs are almost exclusively found in healthcare settings. The most common PRN jobs are in nursing, nursing support staff or other hourly clinical workers. PRN workers may be hired for a specific location or nursing unit, but are more often used in a flexible position and covers the full range of what is allowed under the employee's license within that facility. The more widely that an employee can be used, the more valuable they are as a PRN worker.
PRN workers typically have the same job duties as a part-time or full-time employee in the same work environment. PRN workers may need to have a wider base of knowledge and greater flexibility to work in more environments than traditional employees typically would.
Is PRN Work for You?
There are several factors to consider when deciding if PRN work is the right option for you. Some of the significant benefits of PRN jobs include:
Higher pay: Because you are not paid benefits and have a flexible work schedule, PRN jobs will typically pay higher than a normal full-time position doing the same thing.
Flexibility: PRN jobs do not require a fixed schedule, making them more flexible.
Better shifts: Besides being flexible, PRN jobs do not typically require many, if any, holiday shifts. They may also not require working weekends. It is generally easier to ask for time off or to skip a shift.
Better opportunities: PRN jobs allow you to get to know the team and managers in the facility you are working at, making it more likely that you could get a full-time position later.
While there are certainly benefits to working PRN, there are some disadvantages that must also be considered. These include:
No benefits: Because you are not working a set number of hours, employers will generally not offer benefits like health insurance or 401K for this type of position. You will have to get those benefits privately if you want them.
Fewer hours: PRN workers do not typically get as many hours as full-time workers. PRN workers may also be the first to be sent home when there are too many staff, further reducing the hours you work.
Decreased participation: As a PRN staff member, it will be more difficult to participate in committees and other professional roles than it will be for full-time or part-time staff members.
PRN positions are typically best for those who do not want to work full-time or who are looking for extra income in addition to a full-time job. PRN positions may also be ideal for people looking for a specific full-time job when that position is not open.
Educational & Job Training Requirements
The training and educational requirements of a PRN job are typically specific to that position and are often the same as those for their full-time or part-time counterparts. Most professional PRN jobs require advanced education that will be obvious in the job title and description. A PRN addiction rehab nurse, for example, will require a nursing education. Some jobs may require education beyond the minimum requirement, and you will need to ensure that you meet the educational requirements listed in the job description.
While some formal education may be necessary to be considered for a particular position, most other education will be provided on the job. Most PRN positions require an orientation period to learn the basic policies and procedures of your new employer.
Required Certifications and Licenses
If a license is required for the positions you are applying for, it will be listed in the job description. Certifications may, however, not be as obvious. Most employers will pay for you to get the certifications that you need to do your job, but some might require you to have them before applying. Read the job description carefully to ensure that you have the certifications that you need, and if you are unsure, ask the human resources of the employer you are applying to.
What to Expect as a PRN Employee
When you start your new job, you should expect an orientation period in which your new employer explains their policies and expectations. If you have job-specific software you will be using, your employer may provide you with education on this software. Most PRN positions will also require you to work with an experienced staff member to learn the practical aspects of your new job. This may involve your orientation leader evaluating how you perform tasks and necessary skills to be successful on your own.
Occupational Demand for PRN Employees
While there are no good statistics on PRN jobs, healthcare positions, in general, are expected to grow by 14% by 2028, more than twice the average rate. Many PRN jobs are nursing positions; nursing jobs are expected to grow by about 12% by 2028. The United States' aging population and growing addiction epidemic are two factors influencing this growth; as-needed PRN workers will be needed to meet the demand.
How to Find a PRN Job
There are several methods to find a PRN job. The easiest, but less effective, way is to search PRN jobs on the internet. You can also go to individual employer's websites and look for PRN positions on their career pages. If you can get through, speaking to a human resources professional at specific facilities can help provide you with more information about what jobs are currently available or becoming available.
The best way to get the specific job you want is to develop a professional or personal connection within the facility you would like to work at. You can talk to previous colleagues, professors, fellow students or make connections at professional conferences who may be able to introduce you to hiring managers in the area you would like to work.
It will be important to ensure that your licensure and certifications are up to date and valid in the states you are applying in. Be sure that your resume is updated and looks professional, representing your background in the best light possible.
About Addiction Specialists
Available Positions at The Recovery Village
The Recovery Village has several facilities throughout the United States, and we are always looking to add new professionals to our team of industry-leading experts. In addition to positions at one of our facilities, jobs are also available nationally through our telehealth platform. Our evidence-based approach to addiction treatment has made us one of the first organizations to be designated as a Blue Distinction Center for Substance Use Treatment. We are accredited by The Joint Commission, and our staff collectively holds over 3,000 professional credentials.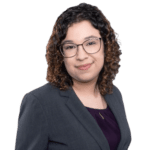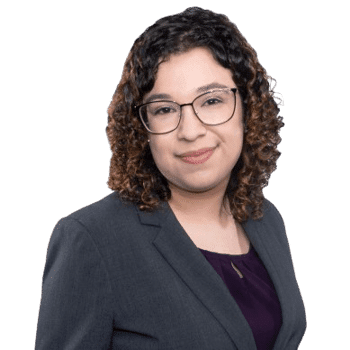 Editor – Melissa Carmona
Melissa Carmona puts years of writing and editing experience to work helping people understand substance abuse, addiction and mental health disorders.
Read more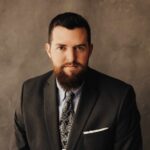 Medically Reviewed By – Benjamin Caleb Williams, RN
Benjamin Caleb Williams is a board-certified Emergency Nurse with several years of clinical experience, including supervisory roles within the ICU and ER settings.
Read more
Medical Disclaimer
The Recovery Village aims to improve the quality of life for people struggling with substance use or mental health disorder with fact-based content about the nature of behavioral health conditions, treatment options and their related outcomes. We publish material that is researched, cited, edited and reviewed by licensed medical professionals. The information we provide is not intended to be a substitute for professional medical advice, diagnosis or treatment. It should not be used in place of the advice of your physician or other qualified healthcare providers.