Licensed practical nurses (LPNs) are frontline health care workers who help to treat people's needs and promote their health. LPNs work under the direction of physicians and registered nurses (RNs) to provide medical or psychological care to their patients.
There are several types of people who may consider working as an LPN. People interested in a health care career without having to spend a long time in school may find working as an LPN is a good option. LPN careers may also be ideal for those already working in health care who want to take the next step in their education and clinical responsibilities.
Though working as an LPN does require some education, the required schooling usually only takes around 1–1.5 years. This allows LPNs to start working quickly, with the tradeoff of being one of the lowest-level clinical positions requiring an education.
What Does an LPN Do?
LPNs play many important roles in health care. The duties of an LPN center around providing clinical care to a group of patients. This may include giving medications, changing wound dressings and drawing blood. LPNs may also assist with more routine care, such as helping people with hygienic needs, exercise and other similar tasks. LPNs are also responsible for documenting vital signs, documenting the care they provide and other charting requirements.
The exact role of the LPN will vary slightly based on their employer. LPNs work in hospitals, nursing homes, rehab facilities and doctor's offices, and their role will differ based on the environment in which they work. Different employers — even in the same type of clinical environment — may have slight differences in the roles they use LPNs to fill, depending on their policies and needs. The scope of an LPN's practice may also vary slightly between states.
How to Become an LPN
Becoming an LPN can be a somewhat complex but rewarding process. Essentially, the process entails completing the educational requirements needed, passing the NCLEX-PN (the nationally recognized licensure exam for LPNs) and applying for a nursing license. Some RN courses are constructed so that students can meet the eligibility to take the NCLEX-PN partway through the course.
What are the Requirements?
To even begin considering a career as an LPN, the first step will be to receive a high school diploma or acquire a GED. The next step is enrolling in an LPN program. This may include a diploma, certificate or associate's degree program.
Pursuing a diploma or certificate will often be faster, with coursework being completed in 9–18 months, depending on the program. While these programs may be faster, the coursework will not be easily transferable. Additionally, the shorter time spent on them may not provide the quality that some employers are looking for.
Associate's degree courses will often be somewhat longer, ranging from 18–24 months. These courses, however, will be more transferable and make it easier to continue your nursing education later. An associate's degree will also be valued more highly by potential employers.
Each potential course of education will involve both classroom education and real-life clinical education and practice at clinical sites. The actual number of hours spent in clinicals and the types of courses in an LPN program will vary based on the academic program and requirements in the specific state. Some courses may count some clinical experience or other education that has already been completed, and each course will have slightly different requirements and work.
Once you have completed the education portion of your training, you will have to take the NCLEX-PN — the national standardized test required to become an LPN. This test is completed on a computer at an approved testing center. Someone trying to become an LPN must pass this test in order to gain licensure.
After you have successfully passed the NCLEX-PN, you will have to obtain licensure from the state board of nursing in the state that you wish to practice in. Most people begin this process prior to taking the NCLEX-PN, but the state will not issue your nursing license until you have passed the NCLEX-PN. Once the state board of nursing grants your licensure, you are officially an LPN and can start working in that capacity.
How Long Does LPN Licensure Take?
The time it takes to obtain an LPN license depends mostly on the course of education that you pursue. Depending on your choice of education, it may take 9–24 months to complete your coursework. Once you have completed your education, it can take 2–4 months to complete the process of being approved to take the NCLEX-PN, taking the exam and receiving approval for your LPN license application.
An LPNs Role in Substance Rehabilitation
LPNs can play an important role in substance rehab facilities. In these settings, LPNs can help to draw blood, take vital signs and alert the RNs or other providers of any abnormalities. LPNs can also administer medications and help partially or fully incapacitated patients with their activities of daily living. LPNs may also assist other providers with tasks and can help to facilitate therapy groups.
LPNs are an important member of the rehab team and often spend more time with patients than other members of the health care team. LPNs often play an important role in helping their patients achieve lasting recovery, and their care may be the key difference in helping someone overcome addiction.
About Addiction Specialists
Available Positions at The Recovery Village
The Recovery Village has several facilities throughout the United States, and we are always looking to add new professionals to our team of industry-leading experts. In addition to positions at one of our facilities, jobs are also available nationally through our telehealth platform. Our evidence-based approach to addiction treatment has made us one of the first organizations to be designated as a Blue Distinction Center for Substance Use Treatment. We are accredited by The Joint Commission, and our staff collectively holds over 3,000 professional credentials.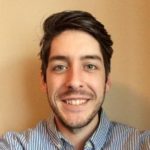 Editor – Jonathan Strum
Jonathan Strum graduated from the University of Nebraska Omaha with a Bachelor's in Communication in 2017 and has been writing professionally ever since.
Read more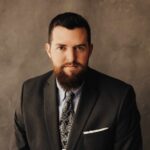 Medically Reviewed By – Benjamin Caleb Williams, RN
Benjamin Caleb Williams is a board-certified Emergency Nurse with several years of clinical experience, including supervisory roles within the ICU and ER settings.
Read more
Sources
---
All Nursing Schools. "Licensed Practical Nursing: Education Requirements, Career Paths & Job Outlook." 2020. Accessed September 23, 2020.
Learn How to Become. "How to Become a Licensed Practical Nurse: LPN/LVN Programs & Careers." 2020. Accessed September 23, 2020.
U.S. Bureau of Labor Statistics. "Licensed Practical and Licensed Vocational Nurses." September 1, 2020. Accessed September 23, 2020.
Medical Disclaimer
The Recovery Village aims to improve the quality of life for people struggling with substance use or mental health disorder with fact-based content about the nature of behavioral health conditions, treatment options and their related outcomes. We publish material that is researched, cited, edited and reviewed by licensed medical professionals. The information we provide is not intended to be a substitute for professional medical advice, diagnosis or treatment. It should not be used in place of the advice of your physician or other qualified healthcare providers.