Paxipam was a benzodiazepine with a risk of abuse, dependence and addiction. This drug has been discontinued, so any Paxipam you encounter is long-expired or counterfeit.
Paxipam, also known by its generic name halazepam, was a brand name benzodiazepine, or "benzo." All benzodiazepines are classified as Schedule IV drugs in the United States as they can be habit-forming and have a potential for abuse. Halazepam is no longer available in either its brand or generic forms. For this reason, any halazepam you encounter is likely to be either long-expired or counterfeit.
Article at a Glance:
Brand-name Paxipam and its generic version halazepam are no longer produced.
Benzos like Paxipam work by calming the brain.
As a controlled substance, benzos like Paxipam can put you at risk for abuse, dependence and addiction.
Paxipam has a drowsiness side effect.
Benzos like Paxipam should never be stopped cold-turkey due to the risk of withdrawal symptoms. Instead, they should only be stopped under medical supervision.
Paxipam Addiction
Benzos like Paxipam are often abused because of the calming effects that the drug has on the brain. All benzodiazepines enhance the effect of GABA, which is a neurotransmitter that depresses the central nervous system, relieving anxiety. The effects may be beneficial short-term but carry risks with short-term and long-term use.
When the brain is repeatedly exposed to the effects of a benzo, it changes its chemistry to adapt to the drug's presence. In turn, the brain becomes reliant on the benzo, and trying to cope with life without the benzo becomes increasingly difficult. That's how addiction and dependence arise, resulting in compulsive, uncontrolled benzo use.
Signs, Symptoms & Side Effects of Abuse
Signs of addiction can emerge early when a person starts depending on a benzo like Paxipam to function. Benzos are linked to a variety of physical and psychological effects, including:
Memory problems
Changes in mood, including both relaxation and hostile behavior
Irritability
Vivid or troubling dreams
Sleepiness
Other symptoms can be common to all drugs of abuse and can include:
Withdrawing from social contacts
Spending excessive time with new friends
Ignoring once-pleasurable activities
Irregular sleep habits
Missing appointments or deadlines
Having problems at work, school or with family
Reckless behavior
Legal troubles
Long-Term Consequences
Over time, abusing benzos like Paxipam can lead to lifestyle complications, adverse side effects and health concerns. This includes the risk of overdose, especially when multiple substances are taken together, like benzos and opioids.
Paxipam Overdose
Benzos like Paxipam have been implicated in many overdose deaths, especially when mixed with opioids. More than 30% of opioid deaths also involve benzos. A benzo overdose is a medical emergency and can be fatal. If you think someone is overdosing on a benzo, you should seek medical attention immediately: the opioid reversal agent naloxone, sold under the brand name Narcan, will not work on Paxipam or any other benzo.
Signs of a Paxipam overdose include:
Severe drowsiness
Confusion
Coordination and reflex problems
Slowed breathing
Coma
Paxipam and Alcohol
Paxipam should never be mixed with alcohol. Because both benzos and alcohol are depressants, they can enhance each other's side effects, leading to a dangerous slowing down of the central nervous system. Combining a benzo with alcohol or opioids can increase the risk of a serious outcome by up to 55%.
Paxipam Withdrawal & Detox
If you've been using a benzo like Paxipam for a long time and have become dependent, it is important to not stop cold turkey. Doing so can increase the risk of serious withdrawal symptoms. The best thing to do is talk to a doctor, who can advise you on the best ways to taper down your dosage. Tapering off a drug can help reduce or eliminate withdrawal symptoms. In some cases, your doctor may switch you to a long-acting benzo and then taper the dose of that benzo.
Withdrawal Symptoms
Paxipam withdrawal can be complex, with symptoms that wax, wane and fluctuate. Possible symptoms of withdrawal include:
Anxiety
Trouble sleeping
Restlessness
Agitation
Irritability
Impaired concentration and memory
Achy or tense muscles
In severe cases, people may experience psychosis, hallucinations or seizures in benzodiazepine withdrawal. Only undergo benzo detox under medical supervision.
Medical Detox
In medical detox, you are admitted to a professional facility to be weaned off Paxipam under 24/7 medical supervision. This minimizes the risk of severe symptoms like seizures, as they can be prevented or quickly treated. A medical detox program provides an opportunity for a safer, more comfortable benzo withdrawal experience.
Paxipam Addiction Treatment
The general objective of any benzo treatment program is to help people stop relying on benzo to face life, so therapy plays a big role in benzo addiction treatment. This can include individual and group therapy.
Benzo addiction treatment and rehabilitation can occur in many different settings. These can include:
Inpatient rehab, where you put outside life on pause and live at the facility while getting treatment for your benzo addiction
Outpatient rehab, where you live at home and participate in therapy at the facility either in person or via teletherapy
Aftercare, which is a lifelong process that starts after rehab is complete, including support groups and relapse prevention plans so you can continue a benzo-free life
Choosing an Addiction Rehab Center
Top facilities will usually offer medical detox, then a seamless transition into the actual addiction treatment. It's also important to address co-occurring mental health disorders. Sometimes, people take benzos like Paxipam to self-medicate an underlying mental health issue. These underlying mental health issues must be fully addressed and treated to increase the chances of a successful Paxipam rehab experience.
An effective addiction treatment and rehab program should be individualized. There is no one specific, universal approach that works well for all people struggling with Paxipam. An individualized program focuses on you as a whole person. You work with your addiction care team to create relationships and bonds. An individualized Paxipam addiction treatment plan is also fluid and can evolve as your needs change.
Recovering from a benzo addiction is possible, even if it's to a discontinued drug, such as Paxipam. With help, many people recover and go on to live fulfilling lives. The Recovery Village is here to help you start your benzo-free life. Contact us today to discuss treatment options that may work well for you.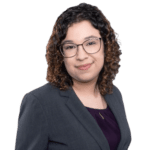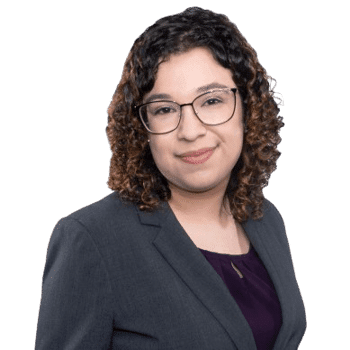 Editor – Melissa Carmona
Melissa Carmona puts years of writing and editing experience to work helping people understand substance abuse, addiction and mental health disorders.
Read more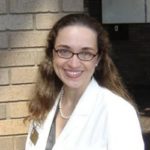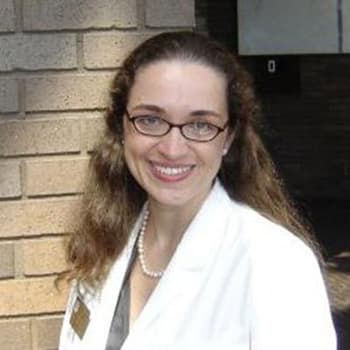 Medically Reviewed By – Dr. Jessica Pyhtila, PharmD
Dr. Jessica Pyhtila is a Clinical Pharmacy Specialist based in Baltimore, Maryland with practice sites in inpatient palliative care and outpatient primary care at the Department of Veteran Affairs.
Read more
FAQs & Related
---
Is Paxipam safe for pregnant women?
Generally, doctors do not recommend benzos like Paxipam during pregnancy because experts think benzos may have risks to the fetus, including birth defects. Before starting or stopping any medication during pregnancy, you should talk to your doctor to weigh the risks and benefits.
How long does Paxipam stay in your system?
Paxipam has not been commercially available for more than a decade, so any drug that is labeled Paxipam is long-expired or counterfeit. This makes it difficult to predict how long a Paxipam dose would stay in your system.
Sources
---
Drug Enforcement Administration. "Benzodiazepines." April 2020. Accessed September 24, 2020.
Food and Drug Administration. "FDA-Approved Drugs." Accessed September 24, 2020.
National Institute on Drug Abuse. "What are some signs and symptoms of some[…] a drug use problem?" Accessed September 24, 2020.
Tinker, Sarah C; Reefhuis, Jennita; Bitsko, Rebecca H; et al. "Use of benzodiazepine medications during[…]n Study, 1997–2011." Birth Defects Research, March 19, 2019. Accessed September 24, 2020.
Drugbank. "Halazepam." Accessed September 24, 2020.
National Institute on Drug Abuse. "Benzodiazepines and Opioids." March 15, 2018. Accessed September 24, 2020.
Substance Abuse and Mental Health Services Administration. "Benzodiazepines in Combination with Opio[…]us ED Visit Outcomes." December 18, 2014. Accessed September 24, 2020.
National Center for PTSD. "Effective Treatments for PTSD: Helping P[…]rom Benzodiazepines." January 2015. Accessed September 24, 2020.
Medical Disclaimer
The Recovery Village aims to improve the quality of life for people struggling with substance use or mental health disorder with fact-based content about the nature of behavioral health conditions, treatment options and their related outcomes. We publish material that is researched, cited, edited and reviewed by licensed medical professionals. The information we provide is not intended to be a substitute for professional medical advice, diagnosis or treatment. It should not be used in place of the advice of your physician or other qualified healthcare providers.