Methadone treatment is effective for reducing heroin use and criminal activity and improving functioning among those with opioid addictions.
Coping with an opioid addiction can feel like a losing battle. Detoxing, withdrawal symptoms and cravings can make it feel like it is impossible to stop using. Thankfully, methadone clinics have been proven to provide a way for people to stop using opioids through replacement therapy, as research has shown that these programs reduce heroin use and involvement in crime and improve social and physical functioning among patients.
By blocking the effects of opioids and diminishing the physical opioid withdrawal symptoms, methadone is a viable treatment option for people seeking help with quitting opioids.
What is a Methadone Clinic?
A methadone clinic is a place for people seeking treatment for addiction to opioids, including heroin addiction, morphine addiction and oxycontin addiction. By administering methadone, clinics use replacement therapy to help patients cope with the withdrawal symptoms and cravings experienced when they stop using other opioids.
All clinics are state and federally regulated and are certified by the Substance Abuse and Mental Health Services Administration (SAMHSA).
How Do Methadone Clinics Work?
Methadone clinics offer a variety of treatment options for people who are ready to stop using opioids. While methadone itself is an opioid, it has unique characteristics that make it effective as a treatment and rehabilitation tool. The effects of the drug can often be felt within 30 minutes of administration, and after repeated use, its half-life can extend to 24 hours, meaning that its effects will still be felt for this amount of time.
During this time, methadone actually blocks the euphoric effects of other opioids. It also eliminates the often painful withdrawal symptoms people experience when they stop using other opioids.
Are Methadone Clinics Appropriate for Everyone?
When a patient first visits a methadone clinic, they are screened and evaluated by the clinic staff. Methadone can become addictive and, based on a patient's history of drug use, the clinic may decide to closely monitor the patient's intake. This type of treatment can be dangerous for people with certain health conditions, so it is important for physicians to find out everything about each patient's background before beginning this type of treatment.
Some conditions that make methadone treatment risky include:
Asthma and other medical conditions affecting the respiratory system
Hypothyroidism
Diabetes
Certain prostate conditions
Hormonal problems
What are Methadone Treatment Plans?
Treatment plans vary depending on each patient's individual needs. Federal law requires that methadone be dosed at an approved and certified Opioid Treatment Program (OTP). In the initial stages of methadone treatment, patients receive their daily methadone dosage under the supervision of a medical provider. After being established on methadone treatment, patients may be permitted to receive dosages of methadone to take on their own at home, if they have shown they are compliant with treatment according to urine drug screens and monitoring from their medical team.
What Happens at a Methadone Clinic?
If a patient has a severe, ongoing opioid addiction, they may begin their treatment with a medical detox. Our survey of current and former opioid users found that 59% started rehab in an inpatient or residential care, with 29% going through medical detox.
During the opioid detox, they are closely monitored around the clock by doctors, nurses, and other clinical staff to ensure their safety, comfort and well-being during the turbulent withdrawal stage. The initial physical opiate withdrawal symptoms may last between a week and up to a month.
Methadone clinics may also offer or recommend Cognitive Behavioral Therapy (CBT) to help patients cope with the mental aspects of opioid addiction. After the physical withdrawal symptoms have passed, patients may start to experience cravings, anxiety, irritability and stress. CBT helps by preparing patients for the challenges that they may face after going through the physical withdrawal stage and it helps them to avoid relapse and stay on the right track.
Should I Consider Methadone Treatment?
Methadone clinics may be a good choice for people seeking to stop using opioid drugs. Taking methadone as part of a comprehensive recovery program has been shown to be effective for many people. However, methadone treatment is not for everyone, and there are alternative treatments available for patients who choose to take a different route.
For those seeking treatment for opioid addiction, The Recovery Village has treatment locations around the country. We offer a full continuum of care for addiction treatment, including medical detox, inpatient and outpatient services and aftercare planning. Contact us today to learn about our treatment programs and a care plan that can meet your unique needs.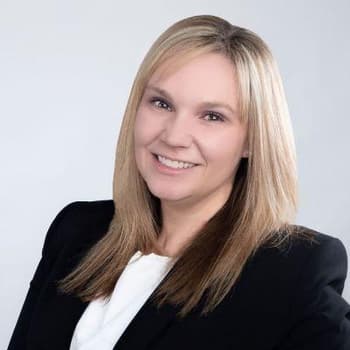 Editor – Nicole LaNeve
Nicole leads a team of passionate, experienced writers, editors and other contributors to create and share accurate, trustworthy information about drug and alcohol addiction, treatment and recovery for The Recovery Village and all Advanced Recovery Systems sites.
Read more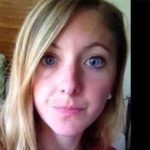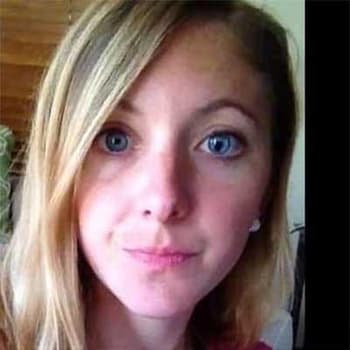 Medically Reviewed By – Jenni Jacobsen, LSW
Dr. Jenni Jacobsen is a licensed social worker through the Ohio Counselor, Social Worker and Marriage and Family Therapist Board. She has over seven years working in the social work field, working with clients with addiction-related and mental health diagnoses.
Read more
Sources
---
Bing Fei, Joni Teoh, et al. "Effectiveness of Methadone Maintenance Therapy and Improvement in Quality of Life Following a Decade of Implementation." Journal of Substance Abuse Treatment, October 2016. Accessed August 6, 2021.
Substance Abuse and Mental Health Services Administration. "Methadone." June 8, 2021. Accessed August 6, 2021.
World Health Organization. "Methadone Maintenance Treatment." 2009. Accessed August 6, 2021.
Medical Disclaimer
The Recovery Village aims to improve the quality of life for people struggling with substance use or mental health disorder with fact-based content about the nature of behavioral health conditions, treatment options and their related outcomes. We publish material that is researched, cited, edited and reviewed by licensed medical professionals. The information we provide is not intended to be a substitute for professional medical advice, diagnosis or treatment. It should not be used in place of the advice of your physician or other qualified healthcare providers.