Why 4/20? Numerous myths and theories surround this date, with explanations ranging from intricate to absurd.
April 20th, or 4/20, marks the global celebration of cannabis. When the clock strikes 4:20, marijuana enthusiasts everywhere engage in smoking the drug at home with friends, and some use this date to fight for change in local marijuana laws — but why on 4/20? Numerous myths and theories surround this date, with explanations ranging from intricate to absurd.
Widely believed, but incorrect, arguments justifying marijuana use on 4/20 include:
The phrase 420 comes from a Bob Dylan song.
There are 420 chemicals in cannabis.
Police code 420 means "marijuana smoking in progress."
April 20th is the anniversary of Bob Marley's death.
The Grateful Dead insisted on staying in hotel room 420.
Teatime in Amsterdam is 4:20 p.m.
What Really Happened on 4/20?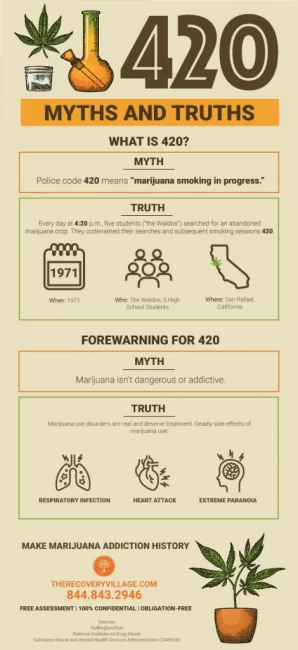 The true history behind the hazy holiday dates back to 1971, when five San Rafael, California, high school friends known as "the Waldos" heard of an abandoned plot of pot plants in California's Point Reyes forest. Elated, the Waldos made plans to find the hidden loot. As each Waldo was a student-athlete, their treasure-hunting had to wait until after sports practice ended, at approximately 4:20 p.m. On the day of the first foray into the forest, the five whispered "4:20," as reminders to each other in the hallways. The Waldos met at the statue of Louis Pasteur before blazing through the woods in a '66 Chevy Impala. The search was unsuccessful, and even though the Waldos went foraging for weeks on end, the rumored plot of pot plants was never discovered.
Marijuana Addiction Isn't Mythical
Many people still don't know the backstory of 4/20, and the origins are shrouded in mystery to this day. Another aspect of marijuana use that many are unclear on? Marijuana addiction. It may seem impossible to misuse marijuana, but data from the National Institute on Drug Abuse affirms that nearly 30 percent of people who use cannabis develop some form of marijuana use disorder. Despite the popular belief, thousands of people struggle with marijuana addiction, and the mental and physical consequences of this type of substance use disorder can be debilitating.
But how can you tell if someone is simply stoned or actually addicted? Physical and behavioral signs of marijuana addiction include:
Regular respiratory infections
Frequent chest colds
Slowed breathing
Frequent fainting or falling
Poor coordination
Orthostatic hypotension
Mental illnesses such as anxiety or depression
Paranoia
Bouts of psychosis
Memory and learning problems
Being High Isn't Worth the Hype
On the surface, smoking cannabis on 4/20 can seem like frivolous fun, but if this grows into a habit, a marijuana use disorder can develop. If you recognize these signs in yourself or someone close to you, don't wait to seek help. The Recovery Village is here to answer your frequently asked questions and offer clarity on marijuana addiction itself. When you're ready to take the next step, call The Recovery Village's marijuana hotline to speak with a representative who understands your struggle and can guide you toward a treatment option that works best for you. Calling is toll-free, completely confidential and you aren't obligated to commit to a program. You can safely manage your marijuana addiction — call The Recovery Village today to find out how.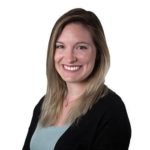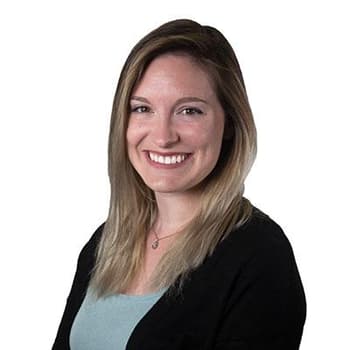 By – Camille Renzoni
Cami Renzoni is a creative writer and editor for The Recovery Village. As an advocate for behavioral health, Cami is certified in mental health first aid and encourages people who face substance use disorders to ask for the help they deserve.
Read more
Medical Disclaimer
The Recovery Village aims to improve the quality of life for people struggling with substance use or mental health disorder with fact-based content about the nature of behavioral health conditions, treatment options and their related outcomes. We publish material that is researched, cited, edited and reviewed by licensed medical professionals. The information we provide is not intended to be a substitute for professional medical advice, diagnosis or treatment. It should not be used in place of the advice of your physician or other qualified healthcare providers.