What is Lortab and how does withdrawal and detox work?
Lortab is a prescription medication that contains both hydrocodone and acetaminophen. Hydrocodone is an opioid painkiller, while acetaminophen is a non-opioid painkiller. Due to the hydrocodone component, Lortab use is associated with the risk of developing physical dependence and addiction. Once a person is dependent on Lortab, their body cannot function normally without it, and withdrawal symptoms may occur when drug use stops.
Opioid detoxification processes are performed to help a person taper from a drug safely and lower the risk of experiencing a setback. The detox process and withdrawal symptoms can be uncomfortable. While some people attempt detoxing on their own, it is safest to have professional assistance to help ease the discomfort and increase the chance of success.
Lortab Withdrawal Symptoms
When someone is dependent on Lortab and suddenly stops taking it, withdrawal occurs. Common symptoms of Lortab withdrawal include:
Nausea
Vomiting
Diarrhea
Difficulty sleeping
Shaking
Irritability/nervousness
Sweating
Body aches
Increased heart rate
Safely dealing with these symptoms is an important part of the withdrawal process, and doing so with professional assistance can help prevent relapse due to the discomfort associated with these symptoms.
How Long Lortab Withdrawal Lasts
Lortab withdrawal can start within several hours of the previous dose. Serious discomfort begins within a day or two of the previous dose. Withdrawal symptoms are usually at their worst in the first five days of stopping Lortab use. Withdrawal can continue for days or even weeks after this initial period and can last even longer if the person used Lortab for a long period before stopping.
The duration of the withdrawal period is dependent on the individual's overall health, age, genetic factors, body weight and more.
Lortab Withdrawal Deaths
For some substances, the withdrawal process itself can be deadly. Withdrawal from an opioid medication like Lortab is usually not associated with death but is often associated with great discomfort. Many deaths that are attributed to opioid withdrawal are not due to withdrawal itself, but due to the severe discomfort that can cause the person to resume Lortab use to relieve the withdrawal symptoms. After ceasing opioid use, the body becomes less tolerant. At that point, resuming opioid use can result in overdose and death.
Lortab Withdrawal Cold Turkey
Withdrawing from Lortab cold turkey, without assistance, is possible for some people. However, the success rate is low and most people experience so much discomfort that they seek out Lortab again to stop the withdrawal symptoms. Professional Lortab detox is the safest option.
Lortab Withdrawal Tips
Medically-supervised detoxification can help a person deal with the symptoms of Lortab withdrawal safely and may help the resumption of Lortab use. A multifaceted approach to withdrawal and detox can help a person manage the process successfully.
Lortab Detox
Detoxification is the period after stopping Lortab use in which the drug is slowly eliminated from the body. As the body processes the Lortab in the system, the amount of Lortab decreases until it is finally gone. The majority of withdrawal symptoms occur during detox, but they can continue to occur after the last of the drug has left the body.
Lortab Withdrawal Medications
Medications are available to assist with the detoxification and withdrawal process. They can help stop cravings as well as reduce withdrawal-related anxiety and physical discomfort.
One such medication is called buprenorphine, which can decrease the time it takes for detox to occur. Buprenorphine is sometimes combined with another drug called naloxone, which can prevent the misuse of buprenorphine itself.
Another medication is called methadone, which is a long-lasting drug that treats Lortab withdrawal symptoms by binding with opioid receptors.
Finding a Lortab Withdrawal and Detox Center
It is important to seek medical treatment if you or someone you know struggles with Lortab misuse, abuse, or addiction. The Recovery Village can help you to get the treatment and care that you need. Contact a representative at The Recovery Village to learn how detoxing in a safe and supportive environment is key to successful drug withdrawal. Your health is too important to risk, call today.
Visit the following websites to learn about The Recovery Village's network of rehabilitation facilities. Call today for admissions. Each center is ready to help people learn how to cope with their Ambien addiction and uncover the root causes for their substance use disorder.
Orlando Recovery Center: A premier rehabilitation facility in Orlando, Florida that helps individuals recover from addiction and substance use disorders. The center also offers the opportunity to treat co-occurring disorders.
The Recovery Village Columbus: Located in Ohio, this facility provides inpatient, outpatient and aftercare treatment for people looking to begin detox. The center provides individualized plans to help patients through recovery while addressing their unique co-occurring disorders or any setbacks that may happen during recovery.
The Recovery Village Palmer Lake: In Colorado, this facility offers inpatient, outpatient and intensive outpatient treatment for individuals looking to kick-start their journey to recovery.
The Recovery Village Ridgefield: Located right in southern Washington, this facility provides patients with outpatient and aftercare programs. Just 20 minutes outside of Portland, this facility assists individuals who are ready to begin treatment.
The Recovery Village: In Umatilla, Florida, this is a rehabilitation facility that provides resources for individuals seeking drug and alcohol treatment. There are inpatient, outpatient, intensive outpatient and partial hospitalization treatment programs available for those suffering from Ambien addiction.
IAFF Center of Excellence: Specializes in assisting firefighters who struggle with behavioral health problems and addiction. Members can enter the recovery process sooner so they can return back to work as quickly as possible. Inpatient, partial hospitalization and intensive outpatient programs are all available at this facility, where patients can address their Ambien addiction in a safe, supportive environment.
Denver Mental Health & Counseling: Denver Mental Health and Counseling by The Recovery Village is a physician-led outpatient center specializing in evidence-based addiction and mental health treatments, offering services such as TMS, IOP, and personalized care for both ongoing and new patients, dedicated to fostering long-term recovery and overall well-being.
The Recovery Village Palm Beach at Baptist Health: The Recovery Village Palm Beach at Baptist Health is a premier physician-led treatment center in South Florida, offering a comprehensive spectrum of services from medical detox to outpatient programs for alcohol, drug, and co-occurring mental health conditions, with a commitment to rejuvenating lives, families, and communities, and facilitating same-day admissions.
The Recovery Village Atlanta: Located in Roswell just outside downtown Atlanta, is a 62-bed physician-led treatment facility offering a comprehensive range of services, from medical detox to outpatient care, specializing in alcohol, drug, and co-occurring mental health conditions, dedicated to transforming lives, families, and communities throughout Georgia.
The Recovery Village Kansas City: The Recovery Village Kansas City, an 80-bed facility in Raytown just 10 miles from downtown, offers a comprehensive range of evidence-based treatments for addiction and mental health conditions, overseen by physician leaders, and is dedicated to revitalizing lives, families, and communities throughout the Midwest.
The Recovery Village Cherry Hill at Cooper Health: The Recovery Village Cherry Hill at Cooper, situated just 20 minutes from Philadelphia, is a leading rehab facility in South Jersey providing comprehensive, evidence-based addiction and mental health treatments, ranging from medical detox to teletherapy, with a dedicated team committed to guiding adults on their path to lifelong recovery.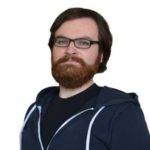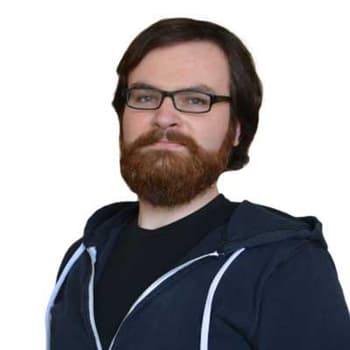 Editor – Thomas Christiansen
With over a decade of content experience, Tom produces and edits research articles, news and blog posts produced for Advanced Recovery Systems.
Read more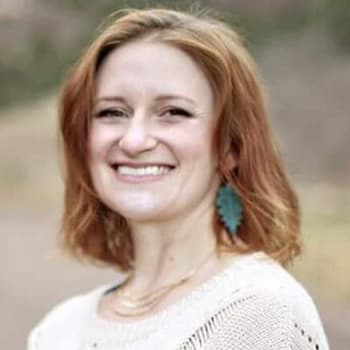 Medically Reviewed By – Christina Caplinger, RPh
Christina Caplinger is a licensed pharmacist in both Colorado and Idaho and is also a board-certified pharmacotherapy specialist.
Read more
Medical Disclaimer
The Recovery Village aims to improve the quality of life for people struggling with substance use or mental health disorder with fact-based content about the nature of behavioral health conditions, treatment options and their related outcomes. We publish material that is researched, cited, edited and reviewed by licensed medical professionals. The information we provide is not intended to be a substitute for professional medical advice, diagnosis or treatment. It should not be used in place of the advice of your physician or other qualified healthcare providers.