Learn about how individual and group therapy helps people with Lortab addiction and find out the key differences between inpatient and outpatient rehab.
Lortab, a brand name opioid pain medication containing both acetaminophen and hydrocodone, can be highly addictive. In 2016, over 11.5 million people in the United States said they had misused prescription opioids, like Lortab, in the past year. Since opioid dependence and addiction are more common than ever before, it is important to know how to treat Lortab addiction and when to call a professional for help. Opioid addiction is a complex problem and is often associated with mental health problems or issues with other types of substance use or misuse.
How is Lortab Addiction Treated?
Lortab addiction can be treated in several ways, and generally begins with a detoxification process, which allows the opioid to leave the body. Sometimes a tapering process is utilized in which lower and lower doses of Lortab are given each day until a person is weaned off the drug completely. This tapering process allows for less discomfort during detoxification, which is often uncomfortable due to withdrawal symptoms. Tapering can also help to curb Lortab cravings, which can reduce the chance of long-term sobriety.
If the taper process is supervised at a professional recovery center, people can receive professional medical and psychiatric support, which can provide even more assistance in the recovery process.
Types of Rehab for Lortab Addiction
There are many types of rehab facilities that can help with Lortab addiction. Many facilities provide different methods of rehabilitation to allow for the best chance of success in recovery. Some types of rehab include inpatient rehab, partial hospitalization, intensive outpatient rehab, and standard outpatient rehab.
Inpatient Rehab
Inpatient rehab allows for 24-hour care and living on-site, which provides a supportive environment for someone to focus on their recovery. Many people need additional assistance with mental health disorders while recovering from addiction, and this type of care can meet those needs and allow for the best chance of recovery.
Partial hospitalization can include on-site living facilities and 24-hour access to staff. Inpatient is usually for those who have already gone through the detox process. Partial hospitalization usually includes intensive treatment planning, group therapy, individual therapy, and medication management.
Outpatient Rehab
Outpatient care is usually best for those who are stable physically and mentally, and for those who have completed higher levels of care, such as inpatient rehab and detox.
An intensive outpatient program can help people learn coping skills to transition into normal daily living. Usually, this level of care is for people who have completed higher levels such as inpatient rehab or partial hospitalization.
With outpatient rehab, clients can live in the community and come to the treatment facility on a scheduled basis for therapy and counseling. This level of care offers more freedom, and many people can work and tend to home responsibilities while attending outpatient rehab. Outpatient programs can last for one to three months.
Dual Diagnosis Treatments
Addiction disorders can coincide with separate disorders such as anxiety, bipolar disorder, depression, and other mental health disorders. People who have addiction problems along with these mood disorders are considered to have a dual diagnosis. Patients with dual diagnosis often require complex treatment plans to help with symptoms of all disorders and treating these disorders at the same time provides for better chances of long-term recovery.
Types of Therapies to Expect During Rehab
Group and individual therapy are common modalities that aid in a person's recovery and rehabilitation. Many successful treatment plans include both group and individual therapy to provide the best chance of success in recovery. What works best for individual patients varies, so a mixture of both types of therapy usually is beneficial.
Group Therapy
Group therapy allows those in recovery to interact with others in a safe and supportive environment. Group therapy provides people with a chance to interact with others who are dealing with similar struggles. Attending group therapy allows people to:
Practice communication skills with others
Develop relationships with others in similar situations
Learn new coping skills by interacting with others
Cope with substance abuse triggers
Accept grief and emotional pain
Celebrate milestones and successes with others
Share failures or relapses, and learn to recover from them
Individual Therapy
Individual therapy involves one-on-one therapy with a mental health provider to seek a deeper insight into addiction and recovery. Individual therapy allows for insights into personal problems and how they impact substance addiction or dependence. With individual therapy, people in recovery can focus on:
Progress in recovery
Dealing with obstacles
Coping with cravings and withdrawals
Learn new coping skills
Setting personal goals for the recovery process
How Long Is Lortab Rehab?
Rehabilitation for Lortab dependence or addiction can take several weeks to many months, depending on how intense the addiction is. People who take large doses for long periods often have a slower recovery process, as do those with co-occurring mental health disorders, such as anxiety or depression. Sometimes people are addicted to multiple substances, which can further lengthen the recovery process.
Ongoing Recovery for Lortab Addiction
Addiction can be a lifelong struggle, but seeking professional help can pave the way to success and provide the care and support needed to achieve recovery in all stages of the process.
Treatment plans at The Recovery Village are individualized and promote overall wellness through a combination of modalities. To learn more about our approach, contact The Recovery Village to speak with a representative about how treatment can help you achieve a healthier future.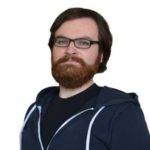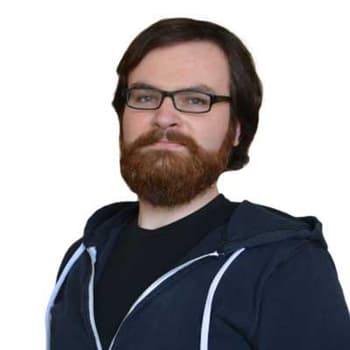 Editor – Thomas Christiansen
With over a decade of content experience, Tom produces and edits research articles, news and blog posts produced for Advanced Recovery Systems.
Read more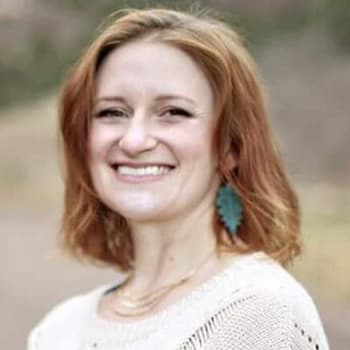 Medically Reviewed By – Christina Caplinger, RPh
Christina Caplinger is a licensed pharmacist in both Colorado and Idaho and is also a board-certified pharmacotherapy specialist.
Read more
Sources
---
Dailymed. "Lortab (syrup)." November 2018. Accessed April 21, 2019.
Centers for Disease Control and Prevention. "Prescription Opioids." August 2017. Accessed May 5, 2019.
Medical Disclaimer
The Recovery Village aims to improve the quality of life for people struggling with substance use or mental health disorder with fact-based content about the nature of behavioral health conditions, treatment options and their related outcomes. We publish material that is researched, cited, edited and reviewed by licensed medical professionals. The information we provide is not intended to be a substitute for professional medical advice, diagnosis or treatment. It should not be used in place of the advice of your physician or other qualified healthcare providers.