When you call The Recovery Village, someone like Stephanie may be on the other end of the line. She's a firm believer in addiction treatment and a passionate ally for people who want to get help. Every day, Stephanie helps people realize the truth about their addiction, and themselves, so that they can embrace the transformative power of recovery. However, Stephanie hasn't always been the beacon of hope that she is today.
The Downward Spiral of Addiction
When Stephanie was nine years old, she tried marijuana for the first time. At 15, she started drinking alcoholregularly, and at 18 years old, crack cocaine was her drug of choice. "Everything on the outside looked OK, but
my secret double life was raging out of control," Stephanie said of her early struggle with addiction.
By age 26, Stephanie had undergone medical detox treatment seven separate times but was unsuccessful in maintaining her sobriety. She was addicted to opiates, among other drugs, and was slowly realizing that her substance use disorder was beyond her control. "I knew I was chained to this disease … during this time my husband asked me to leave the family, and I was so intoxicated I was hit by a car crossing a busy street. My life was spiraling downhill fast," Stephanie recalled.
In September 2013, Stephanie checked in to detox for the eighth, and final, time. She knew this was her last shot, and to save her life, she would need to commit to more treatment programs than one. "I begged for help other than just detox. I wanted inpatient treatment, something I had never done," Stephanie said. She went on to successfully complete detox, inpatient treatment and aftercare programming in a sober living home. "My sobriety date is October third, 2013, from all mind-altering substances," Stephanie said with a proud smile.
Want to calculate your sobriety date? Use The Recovery Village's sobriety calculator.
Being Someone Who Understands
When she was lost in addiction, Stephanie just wanted to be heard. Her memory of feeling desperate and hopeless drives her passion for connecting people to treatment every day at The Recovery Village. "I felt like nobody understood, so it's good to be able to say, 'I do, I understand.'" Stephanie ensures other people that help is real and recovery is possible, no matter how dark their situation may seem.
"My job as an intake coordinator is to help these clients see that there is light after the darkness, that we do recover," she said. "I love being a part of each person's journey, even … just to be there and listen and share my experience, strength and hope with people who think there is no way out, like I did." Stephanie fought hard to overcome her drug addiction, and today, she helps other people do the same.
A Message From Stephanie, to You
Stephanie knows that a meaningful, drug-free life is possible through treatment. If you struggle with a drug or alcohol addiction, she has some advice for you:
"Realize that this way of life is not working for you. Reach out to a rehab facility and give yourself a chance. I didn't believe I could do it but I did, and you can, too. I don't care how many drugs you have done or how much you drink, there's still a chance to get better and start a new life, and we're here to help you fight at The Recovery Village. You're not a bad person, you're a sick person. When people are sick, they go to the hospital, and that's what treatment is for people who struggle with addiction. It's time to go get your treatment and get better."
Want to Speak With Someone Like Stephanie?
If you're ready to overcome addiction, call The Recovery Village at 888.962.9624 today. You'll be connected to a compassionate individual (like Stephanie) who understands addiction, can answer your questions about rehab and can help you find a treatment center and program that meets your needs.
Hear More Stories Like Stephanie's
Stephanie is one of the many dedicated people who are on the other end of the line when you call The Recovery Village. Hear the stories of other call center representatives, clinicians and numerous others who make recovery care possible every day in our YouTube series, The Other Side of the Line. Subscribe to our youtube channel for new content weekly!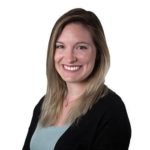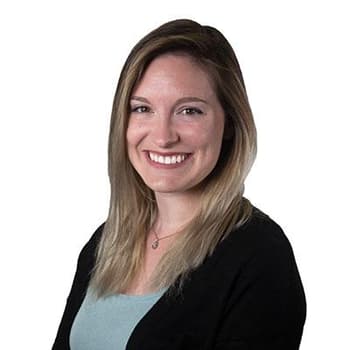 By – Camille Renzoni
Cami Renzoni is a creative writer and editor for The Recovery Village. As an advocate for behavioral health, Cami is certified in mental health first aid and encourages people who face substance use disorders to ask for the help they deserve.
Read more
Medical Disclaimer
The Recovery Village aims to improve the quality of life for people struggling with substance use or mental health disorder with fact-based content about the nature of behavioral health conditions, treatment options and their related outcomes. We publish material that is researched, cited, edited and reviewed by licensed medical professionals. The information we provide is not intended to be a substitute for professional medical advice, diagnosis or treatment. It should not be used in place of the advice of your physician or other qualified healthcare providers.