Many people in recovery use their smartphones as an aftercare tool to maintain sobriety. Sobriety apps can log progress, motivate and help you stay accountable.
Maintaining sobriety can be just as difficult as achieving it in the first place. This is why relapse prevention is a critical part of a person's long-term success in recovery. Most treatment programs spend time teaching patients sober living techniques and establishing aftercare routines to enable their success.
Traditionally, this plan may involve 12-step programs like Alcoholics Anonymous for managing alcoholism. In the digital age, sobriety smartphone apps are the newest trend in aftercare planning.
Technology and Addiction
Since the rise and evolution of smartphones, technology's impact on daily life has been difficult to ignore. Developers have created mobile applications that assist people with every aspect of their lives, including addiction recovery and sobriety. These apps offer many advantages to their users, including:
Constant access: Triggers are everywhere, but since most people don't leave the house without their smartphones, they always have a support network to turn to for coping tips and motivation.
Widespread availability: These apps are available to anyone with a smartphone regardless of location, budget or any other obstacles, making them one of the most accessible forms of recovery support. To people who wouldn't be able to access rehab aftercare in other circumstances, sobriety apps can save lives.
Privacy: Addiction recovery is a deeply personal journey, and one not all people are willing to share. Apps for people in recovery allow them to seek support discreetly and anonymously without having to call a hotline, join a group or seek out a therapist in person.>
Factual information: Most sobriety apps are made by addiction specialists who are experts on the topic or use expert resources. Either way, these apps are an excellent way to access high quality, scientific information.
Cost-effectiveness: Many addiction apps for smartphones are free, or cost a few dollars as a one-time purchase. Such low price points ensure anyone who needs recovery help can get it.
The Best Addiction Apps
Although sobriety apps are a relatively new technological venture, many iPhone and Android apps have already gained notoriety. Available features depend on the app. Some offer only one service, while others have several features intended to help individuals maintain their sobriety.
For example, some common addiction app features include:
Sobriety counters or calculators: These can track how long the user has been sober.
Meeting locators: A smartphone's location services can let users find 12-step group meetings near them.
Positive reinforcement: This can be a space for journaling or motivational quotes.
Social networking: Networking with sober friends who understand a user's experience can help them with their recovery.
Coping skills: Skills like breathing exercises and repeating affirmations help users stay away from drinking or drugs in the face of a trigger.
Apps used to support sobriety also don't have to be geared specifically toward addiction and recovery. Many people also lean on meditation, yoga or exercise apps for support as they face continued recovery.
Below are five popular addiction recovery apps:
1. I Am Sober:
A simple app that tracks recovery using a sobriety counter to log milestones, tracks how much money the user has saved on drugs or alcohol in their sobriety, and offers motivational quotes for support.
2. AA Speakers To Go:
A database of more than 400 audio recordings of Alcoholics Anonymous speakers. It also offers in-app purchases for access to specialty workshops and presentations.
3. NA Speakers:
A database of more than 300 audio recordings of Narcotics Anonymous speakers from various conventions.
4. Recovery Box:
Recovery Box is a comprehensive toolkit following the 12-step method. The app includes tools from the Big Book of Alcoholics Anonymous, with features like a recovery calculator, recovery stories, AA readings, in-app sponsorship, notes, inventories and chat messaging.
Price – Free
Platform – iOS
5. Sober Grid:
This social networking app allows people to connect with other sober individuals in their local community and worldwide.
6. Nobu:
Featuring lessons and mindfulness tools developed by physicians and mental health professionals, the Nobu app is backed by The Recovery Village and provides comprehensive support for maintaining sobriety through daily mental health management and teletherapy features.
Getting Online Treatment for Addiction
People in recovery can find many resources outside the Apple and Google Play stores, as well. Teletherapy, or online counseling, has become increasingly popular and available. The Recovery Village Telehealth app offers treatment for substance abuse and mental health issues with highly-qualified, licensed therapists on computers, phones and tablets. Our teletherapy program can be a convenient, safe and effective way to benefit from individual and group therapy and get medication-assisted treatment.
People in recovery who want to bring their support group meetings online can also use The Recovery Village Recovery Room app to host free, anonymous meetings with up to 50 participants. The app can be used for any online drug and alcohol recovery meetings, including AA, NA, SMART Recovery, Al-anon and more.
If you're struggling with a drug or alcohol addiction, don't hesitate to get help. The Recovery Village is here to assist you. You can speak with one of our helpful representatives confidentially to discuss rehab treatment options or resources for life after rehab.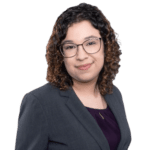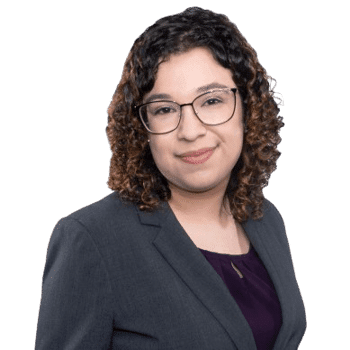 Editor – Melissa Carmona
Melissa Carmona puts years of writing and editing experience to work helping people understand substance abuse, addiction and mental health disorders.
Read more
Medical Disclaimer
The Recovery Village aims to improve the quality of life for people struggling with substance use or mental health disorder with fact-based content about the nature of behavioral health conditions, treatment options and their related outcomes. We publish material that is researched, cited, edited and reviewed by licensed medical professionals. The information we provide is not intended to be a substitute for professional medical advice, diagnosis or treatment. It should not be used in place of the advice of your physician or other qualified healthcare providers.