Prevention methods, such as promoting behavioral health and finding alternatives to prescription opiates, can reduce the risk of addiction.
Fighting illness through prevention has a strong basis in American health policy. Every year, public health campaigns promote steps like getting flu shots and going to routine health screenings. These steps are taken to prevent illness altogether or allow for the possibility of early intervention, when diseases are easier to treat.
Prevention must also be a part of how the nation copes with substance abuse and addiction. Unfortunately, substance use prevention is not as simple as getting a yearly check-up or screening. It has to consider factors such as behavioral health, socioeconomic status, stigma and early intervention. These factors must be included to lower the burden on the professionals who provide specialized interventions and the patients who must recover from addiction. Here are some ways prevention can be used in the fight against substance abuse.
Understanding the Development of Illnesses
Research into people and populations that do not develop illnesses can provide important clues about how illnesses begin in others. For example, some people have a genetic mutation that makes them resistant to HIV. In addition, people who survived the 1918 Spanish flu pandemic retained antibodies against the flu strain for life.
With epidemics like the current opioid crisis, things are more complex. For example, some speculate that racism may partially account for lower rates of opioid addiction in black and Latino populations, as doctors prescribe opioids more cautiously to non-white patients. If racial stereotyping is inadvertently protecting a segment of the population, it is important to understand that phenomenon. By knowing that risks are lower in groups that are less likely to have opioid prescriptions, we can better understand where prevention efforts should focus.
It is also helpful to understand the risk factors and protective factors for substance abuse. These can provide information about the development of addiction and help with targeting prevention efforts. According to the National Institute on Drug Abuse, poor parental supervision, lack of social skills, poverty, aggressive behavior in childhood and drugs being available at school are risk factors for addiction. Risk is reduced through academic success, positive relationships, supportive parents and community resources. Prevention efforts that build up protective factors and mitigate risks can prevent the development of substance use disorders.
Promotion of Behavioral Health
People are known to self-medicate and develop substance use disorders when they do not receive the mental health care they need. Because of this, behavioral health promotion must be a part of any societal approach to substance abuse prevention. This is challenging and expensive, but it pays off many times over in terms of preventing long-term addiction, overdose and death. Promotion of behavioral health must take place on individual, family and community levels. Ways to do so include:
Bystander intervention training
Countering cultural stigma surrounding mental illness
Continuing education for doctors and other behavioral health professionals
Taking steps to strengthen families and communities
Affordable health care that covers behavioral health services is also an essential part of prevention. While some insurance companies do not cover the cost of therapy, the Mental Health Parity and Addiction Equity Act of 2008 creates some stipulations. If a large group insurance plan covers behavioral health, the act requires them to cover these services to the same extent that they cover services for medical care or surgical procedures. This law may extend behavioral health and substance abuse services to some people, but there is still progress to be made. Health insurance providers are not required to cover mental health and substance abuse services. Instead, they must only cover them equally to medical services (if they choose to cover behavioral health at all).
Early Intervention
Even the best prevention efforts are not able to curb addiction entirely. In cases where substance abuse begins, early intervention should be the next step in countering it. Just as diseases like heart disease and cancer are easier to treat when they are diagnosed early, substance abuse is easier to treat before it becomes severe.
Early intervention must be a comprehensive effort to be effective. For example, businesses can show a commitment to employees with substance use disorders by offering treatment benefits in health insurance plans and encouraging employees to use them. Health care providers can screen for substance use disorders, prescribe drugs responsibly and create accountability steps to ensure patients comply with prescriptions. Schools and colleges can implement programs, such as peer-to-peer support and student assistance programs, to serve people seeking help for potential substance use disorders.
Developing Alternative Methods of Treating Chronic Pain
Beyond early intervention, limiting the use of potentially addictive medications can help prevent substance abuse. Conquering the opioid crisis in America will depend on the development of effective, non-opioid methods for treating chronic pain. Prescription opioids are such a problem, in fact, that research shows the risk of beginning heroin use is 19 times higher for people who have abused prescription pain pills.
Since opioid addiction can be so destructive, health care and dental professionals need to reevaluate their prescribing procedures and use non-opioid pain relievers when possible to prevent substance abuse.
Substance abuse treatment can be effective, leading to lasting recovery and fulfilling lives for people who complete treatment and engage in long-term follow-up care.
If you have a substance use disorder or believe you might, The Recovery Village is here to help. Contact us today to learn more about treatment options and recovery programs. We are ready to answer your questions and help you navigate the path to long-term health and sobriety.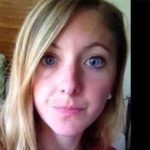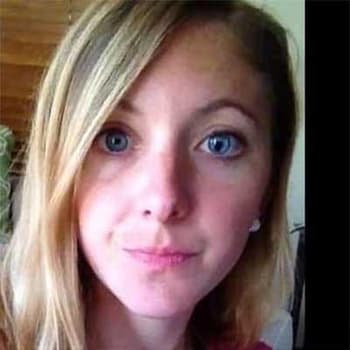 By – Jenni Jacobsen, LSW
Dr. Jenni Jacobsen is a licensed social worker through the Ohio Counselor, Social Worker and Marriage and Family Therapist Board. She has over seven years working in the social work field, working with clients with addiction-related and mental health diagnoses.
Read more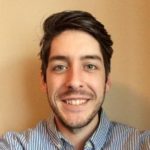 Editor – Jonathan Strum
Jonathan Strum graduated from the University of Nebraska Omaha with a Bachelor's in Communication in 2017 and has been writing professionally ever since.
Read more
Medical Disclaimer
The Recovery Village aims to improve the quality of life for people struggling with substance use or mental health disorder with fact-based content about the nature of behavioral health conditions, treatment options and their related outcomes. We publish material that is researched, cited, edited and reviewed by licensed medical professionals. The information we provide is not intended to be a substitute for professional medical advice, diagnosis or treatment. It should not be used in place of the advice of your physician or other qualified healthcare providers.