Addiction is an epidemic. It affects people of all ages and backgrounds. When reading articles about the effects of substance use disorders, many Americans learn how addiction specifically affects the poor, the homeless, women, teens or even infants. Conversely, the topic of substance use among senior citizens largely gets overlooked.
However, substance misuse among seniors is a widespread problem in the United States. A report by the Office of Alcoholism and Substance Abuse mentions that up to 17 percent of Americans ages 65 or older have an alcohol problem. For perspective, just 6.2 percent of people ages 18 or older had an alcohol use disorder in 2015.
Painkiller use among the elderly is particularly problematic. According to the Substance Abuse and Mental Health Services Administration, opioid misuse declined among younger demographics from 2002 to 2014. However, prescription painkiller misuse among Americans ages 50 or older nearly doubled during that time.
In 2018, The Recovery Village surveyed 400 people from across the United States about their perceptions of addiction among the elderly. While the results indicated that most Americans don't view addiction as the most pressing health problem among people ages 65 or older, it did show the contrast in opinions on this topic among older and younger demographics.
How Most Americans View Substance Use Among the Elderly
The Recovery Village's survey results indicate that most Americans believe that substance use among the elderly is not as problematic as other epidemics. For example, many respondents ages 18 to 54 believed cancer is a more frequently diagnosed health problem than addiction among older people.
Research confirms this view. According to the Centers for Disease Control and Prevention, cancer is the second leading cause of death among people ages 65 and older. More people in this age group are diagnosed with cancer than with a substance use disorder. However, addiction remains a pressing issue among seniors that should not be ignored.
Drug or alcohol misuse can cause an elderly individual to experience memory problems, unexplained chronic pain and changes in eating habits. Reports project that substance use disorders among people ages 50 or older will increase from 2.8 million in 2006 to 5.7 million in 2020.
According to the survey, just 2 percent of respondents ages 18 to 54 believed that people ages 65 or older was the age demographic most affected by drug or alcohol addiction. Instead, these respondents felt that addiction mostly affected young adults ages 20 to 35.
However, older Americans are more likely than young adults to use prescription or over-the-counter medications. This reality makes seniors more likely than others to experience substance misuse or harmful drug interactions, which can lead to addiction or overdose.
About 61 percent of respondents ages 18 to 54 said that they did not know a senior who once experienced a drug or alcohol use disorder. Not knowing an older person with addiction may indicate that many Americans are unaware that addiction is a growing problem among the elderly.
Historically, younger people are more closely associated with drug or alcohol misuse. A 2014 study published in the journal Clinics in Geriatric Medicine stated that older adults have not demonstrated high rates of substance use when compared with young adults, which may also contribute to the misconception that the elderly do not misuse drugs or alcohol.
How Older People View Substance Use Among the Elderly
A clear trend emerged in The Recovery Village's survey: Respondents ages 55 or older were more likely than younger age groups to view drug or alcohol addiction as a significant problem among their peers.
Many survey participants ages 55 and older felt that drug or alcohol addiction is a more common problem than cancer among the elderly in the United States. The survey results showed about 28 percent of these respondents believed that addiction was the most frequently diagnosed health problem among older Americans — more than cancer, Alzheimer's disease, dementia or stroke.
About 36 percent of people ages 55 and older believe that seniors turn to drugs or alcohol to combat chronic pain — a sentiment that may be correct. According to a 2017 study in the World Journal of Clinical Cases, between 45 and 85 percent of the older population complain of chronic pain in different settings. Many elderly people dealing with chronic pain receive opioid medications, like Vicodin.
Additional Survey Findings
About 72 percent of respondents in The Recovery Village's survey found it harder to recognize substance use disorders in elderly people than in younger individuals. Among 400 respondents, 120 believed that the decline in a senior citizen's overall health makes identifying symptoms of substance use in these individuals difficult.
Other findings in The Recovery Village's survey:
Nearly 41 percent of respondents believed that being prescribed multiple drugs simultaneously was the leading cause for addiction among the elderly. Using drugs or alcohol to alleviate chronic pain was the next most common reason.
More than half of respondents (53.25 percent) thought that prescription opioids, like OxyContin, were the most common type of drug misused by seniors.
Among people who knew an elderly individual who once had a substance use disorder, about half (50.41 percent) say that this person developed his or her disorder between ages 36 and 55.
Among respondents, 77 percent believed that the living situation of a person age 65 or older contributes to drug or alcohol misuse. About 33 percent of respondents felt that assisted living homes best help seniors avoid substance use.
Nearly 60 percent of people who knew someone age 65 or older who once had a substance use disorder said that the individual did not seek treatment for his or her disorder. According to the World Journal of Clinical Cases study, treatment options catered to the elderly are limited. The lack of rehab centers tailored to seniors may contribute to a low percentage of treatment admissions among this age group.
Treating Addiction Among the Elderly
Addiction is a significant problem among older people today. The best ways to alter perceptions about substance use among seniors are to educate people on the realities of addiction among the elderly and to encourage those dealing with a substance use disorder to seek treatment.
Rehab can assist people of all ages and backgrounds in learning ways to manage their addiction. The Recovery Village offers comprehensive, evidence-based treatment for individuals dealing with a substance use disorder. With facilities located across the United States, The Recovery Village employs trained addiction specialists who cater treatment plans to fit an individual's specific needs. Call The Recovery Village today and learn how treatment can help you heal.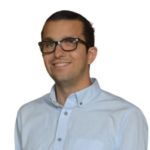 By – Matt Gonzales
Matt Gonzales is an award-winning content writer. He has covered the latest drug trends, analyzed complex medical reports and shared compelling stories of people in recovery from addiction.
Read more
Medical Disclaimer
The Recovery Village aims to improve the quality of life for people struggling with substance use or mental health disorder with fact-based content about the nature of behavioral health conditions, treatment options and their related outcomes. We publish material that is researched, cited, edited and reviewed by licensed medical professionals. The information we provide is not intended to be a substitute for professional medical advice, diagnosis or treatment. It should not be used in place of the advice of your physician or other qualified healthcare providers.