Baclofen is a muscle relaxant that treats muscle spasms for people with spinal cord injuries or multiple sclerosis. Learn how it may also be beneficial for those with alcohol addiction.
Baclofen is a prescription drug used for spasms and pain in muscles. Baclofen is not a scheduled medication because the Drug Enforcement Administration (DEA) determined that the drug does not have a potential for abuse. However, there are reports of people abusing baclofen to get high.
Baclofen is currently being studied to help treat addiction, particularly for alcohol addiction. Because it's not classified by the DEA like heroin, cocaine or Xanax are, many people may be curious about what baclofen is and how it's different from the controlled substances they're likely more familiar with.
What Is Baclofen?
Baclofen is a skeletal muscle relaxant prescribed for multiple sclerosis (MS) and spinal cord injuries. Baclofen is usually taken three times daily. It helps alleviate pain from MS and spinal cord injury.
Baclofen works by targeting gamma-Aminobutyric acid (GABA) receptors in the membrane of brain cells. Activating GABA slows down the electric signals of certain brain and muscle cells. Slowing down electric signals helps reduce pain and spasticity in muscles.
What is Baclofen Used For?
Baclofen slows the electric signals in brain and muscle cells and causes muscles to relax.
Patients with MS experience symptoms of cramping, spasms, and tightness of their muscles. During MS, the immune system incorrectly attacks nerve cells that send electrical signals and allow the body to move. When the immune system attacks nerve cells, the movement begins malfunctioning causing MS symptoms.
Spinal cord injuries can cause similar damage as MS, but the damage is traumatic rather than from the immune system. Traumatic injuries may crush or tear parts of the spinal cord, like in a car accident. Spinal nerve damage may be permanent, so baclofen helps relieve the symptoms of this damage.
Use of Baclofen in Addiction Treatment
Within the last decade, baclofen found a place in addiction treatment.
A 2012 study followed 100 patients with alcohol dependence. The patients tried and failed other addiction treatment methods.
All patients in the study were "high risk" alcohol abusers. By three months into the study, at least half of them went from "high risk" to "low risk" alcohol abusers. The effects of baclofen continued to work for two years, which is how long the study lasted.
92 out of 100 of the people in the study stopped having cravings for alcohol after treatment using baclofen. Considering all of these people had tried and failed other treatments, baclofen seems to be very effective.
How Does Baclofen Work in Addiction Treatment?
Baclofen appears to work well for alcohol addiction, but researchers are not yet sure why. Baclofen and alcohol both increase the GABA in nerve cells. So, baclofen may block the ability of alcohol to increase the GABA in brain cells.
Ingredients in Baclofen
The chemical name for baclofen hydrochloride is 4-Amino-3-(4-chlorophenyl)butyric acid. Baclofen tablets contain baclofen hydrochloride and inert ingredients that help form the drug into tablets.
Other Names for Baclofen
Baclofen does not have any known street names even though the drug has been around as a prescription medication since 1977 in the United States. The following are some common brand and generic names.
Brand Names:
Baclodol
Beklo
Gablofen
Kemstro
Lioresal
Lyflex
Generics:
Apo-baclofen
Ava-baclofen
Baclofen
How Addictive Is Baclofen?
Baclofen does not have addictive potential according to the DEA. However, there is a risk of people becoming addicted. So the abuse potential exists, but it is likely low.
Baclofen Addiction Statistics
Baclofen is abused so rarely that there are no clear statistics to track. Only a handful of cases are reported in medical literature each year. Baclofen is probably more useful as a drug to treat addiction than as an abusable substance.
Key Points: Baclofen
When considering baclofen, keep the following key points in mind:
Baclofen is a muscle relaxant prescribed for people with MS and spinal cord injuries
Baclofen helps treat pain and spasms in damaged muscle cells
Alcohol addiction and cravings might be treatable with baclofen
Baclofen seems to modify how alcohol interacts with GABA in the body
Baclofen can be abused, but rarely occurs.
Visit the following websites to learn about The Recovery Village's network of drug and alcohol rehabilitation facilities. Call today for admissions. Each center is ready to help people learn how to cope with their addiction and uncover the root causes for their substance use disorder.
Orlando Recovery Center: A premier rehabilitation facility in Orlando, Florida that helps individuals recover from addiction and substance use disorders. The center also offers the opportunity to treat co-occurring disorders.
The Recovery Village Columbus: Located in Ohio, this facility provides inpatient, outpatient and aftercare treatment for people looking to begin detox. The center provides individualized plans to help patients through recovery while addressing their unique co-occurring disorders or any setbacks that may happen during recovery.
The Recovery Village Palmer Lake: In Colorado, this facility offers inpatient, outpatient and intensive outpatient treatment for individuals looking to kick-start their journey to recovery.
The Recovery Village Ridgefield: Located right in southern Washington, this facility provides patients with outpatient and aftercare programs. Just 20 minutes outside of Portland, this facility assists individuals who are ready to begin treatment.
The Recovery Village: In Umatilla, Florida, this is a rehabilitation facility that provides resources for individuals seeking drug and alcohol treatment. There are inpatient, outpatient, intensive outpatient and partial hospitalization treatment programs available for those suffering from Ambien addiction.
IAFF Center of Excellence: Specializes in assisting firefighters who struggle with behavioral health problems and addiction. Members can enter the recovery process sooner so they can return back to work as quickly as possible. Inpatient, partial hospitalization and intensive outpatient programs are all available at this facility, where patients can address their Ambien addiction in a safe, supportive environment.
Denver Mental Health & Counseling: Denver Mental Health and Counseling by The Recovery Village is a physician-led outpatient center specializing in evidence-based addiction and mental health treatments, offering services such as TMS, IOP, and personalized care for both ongoing and new patients, dedicated to fostering long-term recovery and overall well-being.
The Recovery Village Palm Beach at Baptist Health: The Recovery Village Palm Beach at Baptist Health is a premier physician-led treatment center in South Florida, offering a comprehensive spectrum of services from medical detox to outpatient programs for alcohol, drug, and co-occurring mental health conditions, with a commitment to rejuvenating lives, families, and communities, and facilitating same-day admissions.
The Recovery Village Atlanta: Located in Roswell just outside downtown Atlanta, is a 62-bed physician-led treatment facility offering a comprehensive range of services, from medical detox to outpatient care, specializing in alcohol, drug, and co-occurring mental health conditions, dedicated to transforming lives, families, and communities throughout Georgia.
The Recovery Village Kansas City: The Recovery Village Kansas City, an 80-bed facility in Raytown just 10 miles from downtown, offers a comprehensive range of evidence-based treatments for addiction and mental health conditions, overseen by physician leaders, and is dedicated to revitalizing lives, families, and communities throughout the Midwest.
The Recovery Village Cherry Hill at Cooper Health: The Recovery Village Cherry Hill at Cooper, situated just 20 minutes from Philadelphia, is a leading rehab facility in South Jersey providing comprehensive, evidence-based addiction and mental health treatments, ranging from medical detox to teletherapy, with a dedicated team committed to guiding adults on their path to lifelong recovery.
If you or someone you know needs treatment for addiction, The Recovery Village can help. With facilities across the country, comprehensive treatment programming tailored to each client's unique needs is just a telephone call away. Take the first step toward recovery, and call The Recovery Village today.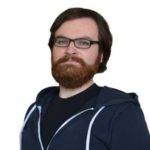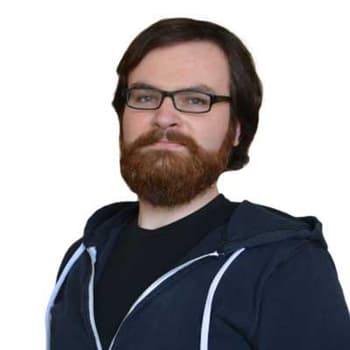 Editor – Thomas Christiansen
With over a decade of content experience, Tom produces and edits research articles, news and blog posts produced for Advanced Recovery Systems.
Read more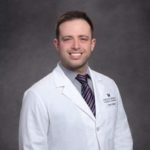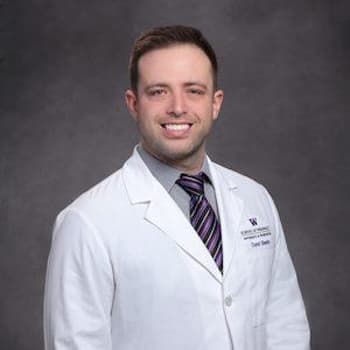 Medically Reviewed By – Dr. Conor Sheehy, PharmD, BCPS, CACP
Dr. Sheehy completed his BS in Molecular Biology at the University of Idaho and went on to complete his Doctor of Pharmacy (PharmD) at the University of Washington in Seattle.
Read more
Medical Disclaimer
The Recovery Village aims to improve the quality of life for people struggling with substance use or mental health disorder with fact-based content about the nature of behavioral health conditions, treatment options and their related outcomes. We publish material that is researched, cited, edited and reviewed by licensed medical professionals. The information we provide is not intended to be a substitute for professional medical advice, diagnosis or treatment. It should not be used in place of the advice of your physician or other qualified healthcare providers.