It can be hard to know where you're at in the recovery process. Learn about the six stages of recovery and discover how to maintain the journey toward lifelong sobriety.
It's easier to walk down a difficult path if you know where it leads. The recovery process takes time, effort, willpower and support, but the sober life at the end is worth it. However, it can be easy to get discouraged along the way, which is why addiction experts have created a model that can help you visualize a path to recovery.
The Stages of Change Model outlines the steps many take throughout the addiction recovery process. While every person's journey to sobriety is unique, you may recognize yourself or a loved one in any of these stages.
Stage One: Precontemplation
Signs of a drinking problem can include financial issues, legal problems, struggling in relationships and using alcohol to deal with stress. Some of the physical symptoms include shakiness, bloated appearance, sweating, changes in skin complexion, weight gain or loss, nausea, sleep issues and more.
During the precontemplation stage, a person is feeling the effects of their addiction but is not interested in changing their habits. They will likely be defensive about their alcohol use and may even deny that it's beyond their control. It sometimes takes a big event for someone to understand that they have an alcohol use disorder, such as a legal issue or an intervention. After someone realizes they may have an issue with alcohol use, they can move onto the second stage.
Stage Two: Contemplation
When someone reaches Stage Two, they are thinking about changing at least some of their habits within the next six months. They'll be weighing the pros and cons of quitting and might be more receptive to information about their addiction than they were in Stage One. During this time, it's helpful for loved ones to make themselves available for honest, nonjudgmental conversations. The decision to move toward recovery can feel overwhelming and the support of family and friends is often a crucial factor in helping someone take the next step.
Stage Three: Preparation
Some people consider Stage Three the first real step toward recovery, as this is when a person has made a commitment to change. They may begin this stage by taking small steps away from negative habits. Researching alcohol recovery is also common and extremely helpful during this time. In fact, jumping into recovery without understanding what it entails can make it harder than it needs to be. For example, the detoxification process can cause severe physical effects if not approached in the right way. It's important for people to have an idea of what they'll be experiencing during treatment.
There are also complicated emotions to work through. For many, addiction can feel like a relationship — something that they've been relying on for support. Losing it can lead to the stages of grief: denial, bargaining, anger, depression and eventual acceptance.
Stage Four: Action
If Stage Three is about committing the mind to recovery, Stage Four is about committing the body. A person is likely to actively seek support during this stage. The first action to take is alcohol detoxification, or "detox." If someone is attempting a detox outside of an alcohol detox facility, they should have a family member or friend nearby to monitor them throughout the process. These people should be prepared to seek medical help if the person in detox begins experiencing symptoms of delirium tremens, which include seizures, hallucinations or confusion.
At a treatment facility, detox involves three key processes:
Evaluation: Doctors will conduct blood tests and health screenings to assess what kind of damage the addiction has inflicted on the patient's body.
Stabilization: The patient may be given medication to help ease withdrawal symptoms and be prescribed a balanced diet to fight malnutrition. The patient will also learn what to expect during treatment and recovery.
Transition: Once stabilized, the patient will begin the transition from detox to treatment. Many people choose to use an outpatient program so they can continue working at their job and stay close to loved ones. For more serious cases, however, doctors may recommend a partial hospitalization program (PHP) or residential treatment.
During treatment, some people will embrace the new, healthy habits they're learning. They'll rediscover favorite hobbies that were left in the past and will likely pick up new ones as well. It's also common to make new friends at a treatment facility. They will embrace action throughout the treatment and recovery process.
Related Topic: Get Started with Online Substance Abuse Treatment
Stage Five: Maintenance
As treatment progresses, the focus will turn from learning about the sober life to practicing recovery techniques and healthy coping strategies every day. A person in this stage will be discovering freedoms in their new life that they may have never thought they could experience. They'll likely still feel the temptation to drink, but they'll be focused on their goal. After all, alcohol recovery isn't about abstaining from a substance — it's about changing your whole life.
During this time, a person may begin to feel extreme emotions that develop into what some call pink cloud syndrome. The pink cloud is a phase in which the emotions that were suppressed by addiction come flooding back. These positive emotions can feel powerful and extremely encouraging, but when they stop, the lows can be crushing. Recovery can feel like a roller coaster as emotions work themselves back to normal, and being unprepared for it can trigger a relapse.
Relapse is a very real possibility in any stage of recovery, and it is important to understand which situations carry higher risks. If a relapse does happen, remember that it's only temporary. It is normal to feel a sense of failure, but it doesn't mean the treatment isn't working. In fact, relapse is very common and is an expected part of the Stages of Change model.
Stage Six: Transcendence
Many people include this stage as the final step in the path to recovery. Someone who reaches it will feel they no longer need their old habits or lifestyle. The pain of alcohol use might even feel profoundly distant from who you are now. How long it takes to reach this stage is different for every person, but it can only be achieved by maintaining a commitment to recovery each day. Keep moving forward, and you'll look back one day and see just how far you've come.
If you are struggling with an alcohol use disorder and are looking to begin your journey to recovery, The Recovery Village is here to help. Contact us to learn more about programs that can work well for your situation and give you the resources needed for a healthier, alcohol-free future.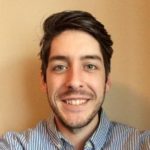 Editor – Jonathan Strum
Jonathan Strum graduated from the University of Nebraska Omaha with a Bachelor's in Communication in 2017 and has been writing professionally ever since.
Read more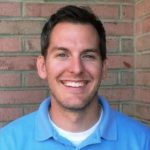 Medically Reviewed By – Eric Patterson, LPC
Eric Patterson is a licensed professional counselor in the Pittsburgh area who is dedicated to helping children, adults, and families meet their treatment goals.
Read more
Sources
---
De Pietro, MaryAnn. "Signs of alcohol withdrawal syndrome." Medical News Today, July 5, 2018. Accessed December 29, 2019.
LaMorte, Wayne, W. "The Transtheoretical Model (Stages of Change)." Boston University School of Public Health, September 9, 2019. Accessed January 9, 2020.
National Highway Traffic Safety Administration. "Drunk Driving." (n.d.). Accessed December 29, 2019.
MedlinePlus. "Grief." March 26, 2018. Accessed December 29, 2019.
Medical Disclaimer
The Recovery Village aims to improve the quality of life for people struggling with substance use or mental health disorder with fact-based content about the nature of behavioral health conditions, treatment options and their related outcomes. We publish material that is researched, cited, edited and reviewed by licensed medical professionals. The information we provide is not intended to be a substitute for professional medical advice, diagnosis or treatment. It should not be used in place of the advice of your physician or other qualified healthcare providers.