Vyvanse has a high risk for dependence, abuse and addiction. Understanding how someone can get addicted to Vyvanse is the first step in starting a substance-free life.
Article at a Glance:
Millions of Americans misuse stimulants like Vyvanse.
Vyvanse has a high risk of addiction, abuse and dependence.
Suffering through Vyvanse withdrawal without help puts you at risk of problems staying sober.
Help in the form of medical detox and rehab is available to help you free yourself from Vyvanse addiction.
Treatment Options for Vyvanse (Lisdexamfetamine) Addiction Symptoms
Misuse of prescription stimulants like Vyvanse is very common — 5 million Americans reported misusing stimulants in 2018. Although many people take their stimulant drugs as prescribed, approximately 25% misuse them. This can be very dangerous due to the addictive potential of stimulants like Vyvanse.
As a Schedule II controlled substance, Vyvanse poses a high risk of abuse, addiction and dependence. Vyvanse works by increasing the amount of dopamine available in the brain, which is helpful for people with attention deficit hyperactivity disorder (ADHD) who lack enough dopamine. However, dopamine is also the brain's feel-good reward chemical. Taking more Vyvanse than prescribed or taking it when you do not have a dopamine deficiency can therefore increase your risk of addiction. Fortunately, treatment is available to help you stop misusing Vyvanse.
The Importance of Seeking Professional Help
Although it can be tempting to try to quit Vyvanse on your own and get through withdrawal without help, it is important to seek professional guidance. Suffering through withdrawal without medical assistance can lead to severe withdrawal symptoms, which are linked to future problems staying sober. Further, trying to detox without help can be a long ordeal: After an acute withdrawal phase that can last up to 5 days, a longer withdrawal syndrome may occur that can last for months.
Vyvanse Medical Detox
When you become dependent on a drug like Vyvanse, your brain and body begin to expect its presence. In Vyvanse's case, the drug causes a release of dopamine that your brain learns to expect. For this reason, your brain chemistry can be thrown off if you suddenly stop taking the drug, which leads to withdrawal symptoms.
The first step in addiction treatment is detox. A Vyvanse medical detox occurs when a patient goes through detox in a professional setting with around-the-clock monitoring for comfort and safety. This can prevent severe complications that can occur during withdrawal from stimulant drugs. During a Vyvanse medical detox, the patient can also be given or prescribed certain treatments that will ease withdrawal symptoms, including psychological effects and sleep disturbances. Once someone has fully detoxed from all substances, they can begin an addiction treatment program.
Vyvanse Rehabilitation Programs
Rehab programs focus on helping you heal emotionally and psychologically from your struggle with Vyvanse. Rehab often focuses on intensive therapy in both individual and group settings. In rehab, you learn to explore what made you begin to rely on Vyvanse in the first place. Further, you learn the coping skills that will be necessary to live a Vyvanse-free life. Different kinds of rehab settings exist, including inpatient and outpatient rehab.
Inpatient Vyvanse Rehab
In inpatient rehab, which is also called residential treatment, you live in a safe, onsite setting at the treatment facility after medical detox. The inpatient setting gives you a supportive, drug-free place to stay while you focus on healing and recovering from Vyvanse addiction. Therapy is a major focus of inpatient rehab. In therapy, you will learn healthy life skills and learn how to adjust your thinking about Vyvanse use. Many types of recreational activities are also available. Inpatient treatment programs can last varying amounts of time and are often flexible to your needs. However, most treatment programs will last at least 90 days.
Outpatient Vyvanse Rehab
After inpatient rehab is complete, you will be ready to transition back to the outside world and continue rehab as an outpatient. Those with less severe Vyvanse addictions or those who cannot put their outside life on hold to stay in inpatient rehab may choose to go directly to outpatient rehab after medical detox.
Outpatient Vyvanse rehab continues your therapy sessions and may include behavioral and family counseling. Support groups and teletherapy may also be available.
Finding the Help You Need
The first step in addiction recovery is asking for help. Your doctor can be an excellent resource in helping you choose the type of rehab that best meets your needs and allows you to effectively recover from Vyvanse. Good rehab facilities will also be willing to work with you to better understand your unique circumstances.
Our addiction experts at The Recovery Village can provide you with information about inpatient and outpatient treatment options and answer any questions you may have about the Vyvanse recovery process. Contact us today to take the first step toward a healthier, drug-free future.
Visit the following websites to learn about The Recovery Village's network of rehabilitation facilities. Call today for admissions. Each center is ready to help people learn how to cope with their Ambien addiction and uncover the root causes for their substance use disorder.
Orlando Recovery Center: A premier rehabilitation facility in Orlando, Florida that helps individuals recover from addiction and substance use disorders. The center also offers the opportunity to treat co-occurring disorders.
The Recovery Village Columbus: Located in Ohio, this facility provides inpatient, outpatient and aftercare treatment for people looking to begin detox. The center provides individualized plans to help patients through recovery while addressing their unique co-occurring disorders or any setbacks that may happen during recovery.
The Recovery Village Palmer Lake: In Colorado, this facility offers inpatient, outpatient and intensive outpatient treatment for individuals looking to kick-start their journey to recovery.
The Recovery Village Ridgefield: Located right in southern Washington, this facility provides patients with outpatient and aftercare programs. Just 20 minutes outside of Portland, this facility assists individuals who are ready to begin treatment.
The Recovery Village: In Umatilla, Florida, this is a rehabilitation facility that provides resources for individuals seeking drug and alcohol treatment. There are inpatient, outpatient, intensive outpatient and partial hospitalization treatment programs available for those suffering from Ambien addiction.
IAFF Center of Excellence: Specializes in assisting firefighters who struggle with behavioral health problems and addiction. Members can enter the recovery process sooner so they can return back to work as quickly as possible. Inpatient, partial hospitalization and intensive outpatient programs are all available at this facility, where patients can address their Ambien addiction in a safe, supportive environment.
Denver Mental Health & Counseling: Denver Mental Health and Counseling by The Recovery Village is a physician-led outpatient center specializing in evidence-based addiction and mental health treatments, offering services such as TMS, IOP, and personalized care for both ongoing and new patients, dedicated to fostering long-term recovery and overall well-being.
The Recovery Village Palm Beach at Baptist Health: The Recovery Village Palm Beach at Baptist Health is a premier physician-led treatment center in South Florida, offering a comprehensive spectrum of services from medical detox to outpatient programs for alcohol, drug, and co-occurring mental health conditions, with a commitment to rejuvenating lives, families, and communities, and facilitating same-day admissions.
The Recovery Village Atlanta: Located in Roswell just outside downtown Atlanta, is a 62-bed physician-led treatment facility offering a comprehensive range of services, from medical detox to outpatient care, specializing in alcohol, drug, and co-occurring mental health conditions, dedicated to transforming lives, families, and communities throughout Georgia.
The Recovery Village Kansas City: The Recovery Village Kansas City, an 80-bed facility in Raytown just 10 miles from downtown, offers a comprehensive range of evidence-based treatments for addiction and mental health conditions, overseen by physician leaders, and is dedicated to revitalizing lives, families, and communities throughout the Midwest.
The Recovery Village Cherry Hill at Cooper Health: The Recovery Village Cherry Hill at Cooper, situated just 20 minutes from Philadelphia, is a leading rehab facility in South Jersey providing comprehensive, evidence-based addiction and mental health treatments, ranging from medical detox to teletherapy, with a dedicated team committed to guiding adults on their path to lifelong recovery.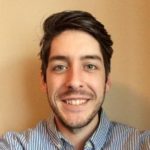 Editor – Jonathan Strum
Jonathan Strum graduated from the University of Nebraska Omaha with a Bachelor's in Communication in 2017 and has been writing professionally ever since.
Read more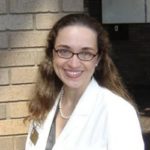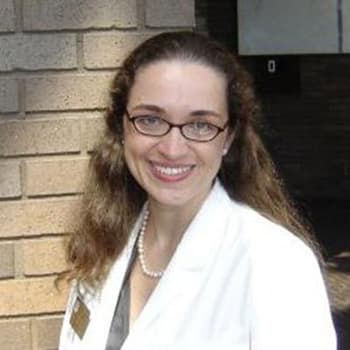 Medically Reviewed By – Dr. Jessica Pyhtila, PharmD
Dr. Jessica Pyhtila is a Clinical Pharmacy Specialist based in Baltimore, Maryland with practice sites in inpatient palliative care and outpatient primary care at the Department of Veteran Affairs.
Read more
Medical Disclaimer
The Recovery Village aims to improve the quality of life for people struggling with substance use or mental health disorder with fact-based content about the nature of behavioral health conditions, treatment options and their related outcomes. We publish material that is researched, cited, edited and reviewed by licensed medical professionals. The information we provide is not intended to be a substitute for professional medical advice, diagnosis or treatment. It should not be used in place of the advice of your physician or other qualified healthcare providers.