Here are some activities you can try to practice self-care for your mental health, stay positive and help strengthen your recovery at home during COVID-19.
The coronavirus (COVID-19) pandemic has changed daily life on a global scale. People practicing social distancing are helping to keep themselves, their loved ones and their communities safer, but it can also take a toll on their mental health. Staying at home, isolating or quarantining can lead to stress and anxiety due to fear, frustration, loneliness and boredom.
This additional stress can make it harder to stay sober, but there is always a light at the end of the tunnel. Recovery is still possible during the coronavirus (COVID-19) outbreak and beyond. One way to protect your sobriety is by prioritizing your self-care practices. Taking part in self-care reinforces your mental health and can even turn quarantine into an opportunity to strengthen your recovery.
14 Ways to Practice Self-Care in Quarantine
Here are some activities you can try to practice self-care for your mental health, stay positive and help strengthen your recovery at home.
Refresh. Staying at home can tempt us to forget our daily routine. A shower and fresh clothes can breathe new life into the day. Getting enough sleep, healthy meals and exercise keeps you on the path to continued sobriety.
Write letters. Write a letter to your friends, family or people in your recovery groups to encourage them or show them you care. Thoughtful writing helps you reflect and feel gratitude for the good in your life and can brighten someone else's day in the process.
Try something new. Learn to dance, do yoga, play an instrument, cook, fix something, decorate your house, or anything you've been itching to learn but never found the time. There are endless online tutorials for your next fulfilling hobby. Or, take time to master an activity you already love — a new project, recipe or tutorial.
Spend quality time. Take time to grow your relationships with the people in your home. Meaningful conversations with your spouses, kids or roommates can be easier when you're all not rushing from activity to activity. If your kids are staying at home, there's never been a better time to build a fort in your living room, play a family game or start a creative project or science experiment together.
Stay connected. Isolation may feel lonely, but it does not mean we are alone. Make the effort to video chat, call or text the people you see normally and even those you don't, just to say hello. If it helps, talk to people you trust about the way you feel while social distancing. They may feel the same, or just be there to listen.
Be mindful. Mindfulness is a practice of being purposely aware of your environment, thoughts and feelings. Mindful activities promote calm, reduce stress and have multiple health benefits. Meditation, yoga, prayer, deep breathing and stretching are excellent examples. Research has also shown repetitive, relaxed activities like adult coloring books, knitting or gardening can boost mindfulness.
Pamper yourself. A bubble bath or at-home spa day is the first thing that usually comes to mind for "self-care". Pampering doesn't have to happen in the bathtub, though. You can treat yourself to a nap, a takeout meal from your favorite restaurant, or your favorite snack.
Challenge yourself. There are many online fitness challenges, skill-based challenges, even a challenge to grow out your beard during quarantine. Starting one of these challenges can help you grow yourself and connect you with online communities ready to cheer you on.
Take breaks from the news. While it's important to stay informed, there is a point where constantly listening to news and social media posts about the outbreak can hurt your mental health. Find one or two reputable sources of COVID-19 information, schedule time to check in and then turn it off.
Look for good. All over the world, the pandemic has brought out the best in people. Families drive in car parades for their loved ones' birthdays, crafters sew masks for those in need, and musicians hold pop-up performances from their balconies. Funny, heartwarming stories can provide relief from difficult times. Here's a list to start with.
Foster an animal. Staying at home full-time is an opportunity to help an animal in need. Fostering or adopting a pet during the crisis can provide structure to the day, combat loneliness and bring a sense of purpose to your time at home.
Volunteer online. A 2013 study by UnitedHealth Group found volunteers reported lower stress levels, improved mood and improved senses of wellbeing. Many volunteer organizations offer opportunities to volunteer from home. Volunteers can transcribe documents, support others over the phone, sew masks or a host of other activities.
Attend recovery meetings online. Meetings with your support group are an essential part of long-term recovery. If your regular group can't meet in person, consider hosting an online recovery meeting. The Recovery Village Recovery Room app offers free, anonymous meetings so you can safely work together to stay sober.
Reach out to your sponsor. Make sure to stay in touch with your sponsor or find a sponsor if you don't have one already. Their support and advice can help you stay on track for lifelong sobriety.
Recovery Can Still Happen in a Crisis
A large part of recovery is learning new, healthier ways to cope with life challenges. The challenges presented by the coronavirus pandemic can be stressful, but they can also be opportunities to strengthen your recovery. Proactively taking care of your mental health is not only possible at home, but a valuable way to stay sober now and beyond the crisis.
The Recovery Village Can Help
If you or a loved one is struggling with addiction during these unprecedented times, The Recovery Village is here to help. Our facilities remain open across the U.S. to help individuals enter lifelong recovery through evidence-based treatment.
Contact us to learn more about available treatment options, including the Nobu teletherapy app for online therapy and counseling.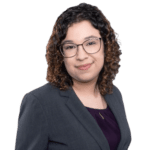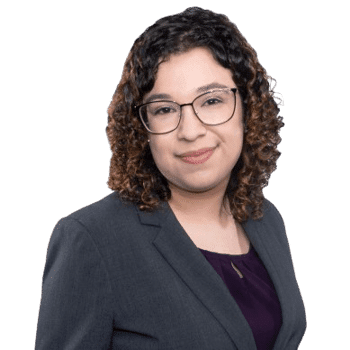 Editor – Melissa Carmona
Melissa Carmona puts years of writing and editing experience to work helping people understand substance abuse, addiction and mental health disorders.
Read more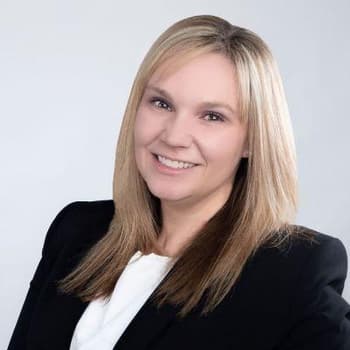 Medically Reviewed By – Nicole LaNeve
Nicole leads a team of passionate, experienced writers, editors and other contributors to create and share accurate, trustworthy information about drug and alcohol addiction, treatment and recovery for The Recovery Village and all Advanced Recovery Systems sites.
Read more
Medical Disclaimer
The Recovery Village aims to improve the quality of life for people struggling with substance use or mental health disorder with fact-based content about the nature of behavioral health conditions, treatment options and their related outcomes. We publish material that is researched, cited, edited and reviewed by licensed medical professionals. The information we provide is not intended to be a substitute for professional medical advice, diagnosis or treatment. It should not be used in place of the advice of your physician or other qualified healthcare providers.