Valproic acid is an effective treatment option for bipolar disorder. Learn more about how valproic acid works, its potential side effects and what to do in case of overdose.
Valproic acid has been used for many years and is widely accepted as an effective substance for the managementof seizure disorders and bipolar disorder, as well as other mood and behavior disorders.
The term "valproic acid" is associated with three medications: valproic acid, divalproex sodium and valproatesodium. These are all drug formulations that are chemical variations of valproic acid that are dosed according to their "valproic acid activity." The term valproic acid is used to represent all three medications.
Understanding how valproic acid works and what side effects it has on the body can be beneficial toward achieving treatment success for conditions like bipolar disorder.
What Is Valproic Acid?
Valproic acid is classified as an anticonvulsant and a mood stabilizer. Valproic acid uses include the treatment and management of seizure disorders, prevention of migraines and the management of bipolar disorder. This medication can be prescribed by itself or in combination with other medications. Although valproic acid for epilepsy is the most well-known use of the medication, valproic acid has become widely accepted as effective in the management of bipolar disorder.
Brand Names
Valproic acid can be bought under several different brand names. Valproic acid brand names and related products include:
Depacon (Valproate sodium)
Depakote (Divalproex sodium)
Depakote ER (Divalproex sodium)
Depakene (Valproic acid)
Stavzor (Valproic acid)
Valproic acid products are available by prescription as capsules, extended-release tablets, delayed-release tablets, sprinkle capsules (capsules that contains small beads of medication that can be opened and sprinkled into certain foods) and liquids.
Background & History
The history of valproic acid begins when it was first discovered in 1882 by the chemist Beverly Burton; however, it was not until the 1960s that scientists and physicians realized that the substance could be used to reduce seizures in people with epilepsy. Prior to its use as a medication, valproic acid was used as a nonactive ingredient for chemical reactions. In the United States, valproic acid was approved for the treatment of epilepsy in 1983 and then for the management of bipolar disorder in 1995. Valproic acid products are still commonly prescribed and accepted as effective for the treatment of epilepsy, bipolar disorder, migraines and other mood and behavior disorders.
Use in Treating Bipolar Disorder
Valproic acid is currently recommended by the American Psychiatric Association as an option alone or in combination with other medications for the treatment of bipolar disorder. The recommended dosing of valproic acid in bipolar disorder depends on the specific product selected by the doctor, multiple patient factors, including a history of liver disease or bleeding abnormalities, and other medications that the person may be taking. The best starting dose is determined by a doctor based on the person's body weight, and the dose is gradually increaseddepending on side effects and how the medication seems to be working for the person.
Even though valproic acid is one of the oldest medications available for the treatment of bipolar disorder, it continues to be a reliable treatment option because its levels in the blood can be monitored by blood work which shows if a person has been taking the medication as prescribed.
How Does Valproic Acid Work?
Valproic acid's mechanism of action is thought to be due to an increase of gamma-aminobutyric acid (GABA), which works to slow down certain processes in the brain. By increasing the amount of GABA in the brain, valproic acid reduces disorganized or sporadic functioning of the central nervous system (CNS) that could contribute to increased seizure activity, bipolar disorder, migraines and other mood or behavior disorders. The valproic acid dosage that a doctor prescribes is unique to each patient because everyone's brain chemistry and body is different, which greatly affects how valproic acid will work.
Side Effects
It is common for a person to experience some minor side effects when beginning to take valproic acid; however, these typically resolve with time as the body adjusts, or with slight dosage changes. The most common valproic acid adverse effects experienced when starting valproic acid are stomach upset and fatigue.
When starting to take valproic acid, it is important for a person to contact their doctor if they begin to experience any side effects from the medication: Valproic acid side effects include:
Dizziness
Drowsiness
Headache
Constipation
Diarrhea
Weight changes
Changes in appetite
Back pain
Mood swings
Agitation
Abnormal thinking
Problems with coordination or walking
Uncontrollable shaking
Blurred or double vision
Hair loss
Ringing in the ears
Valproic acid can cause some more serious side effects that would require immediate medication attention and these include:
Tiny purple or red spots appearing on the skin
Unusual bruising or bleeding
Fever
Rash
Hives
Difficulty breathing or swallowing
Swelling of the face, eyes, lips, tongue or throat
Swollen glands
Peeling or blistering skin
Confusion
Extreme fatigue
Vomiting
Sudden drop in body temperature
Swelling or weakness in the joints
When beginning a new medication, it is important to discuss any concerning side effects with a doctor. Also, when researching a new medication, an individual should talk to their doctor or pharmacist to determine which valproic acid warnings are most likely to be of concern to them based on their medical history or other medications they are taking.
Possible Interactions
Valproic acid can interact with other medications or supplements and skew some laboratory test results. It is important for individuals to keep a list of all prescription and over-the-counter medicines they are taking and to share this with health care professionals when starting a new medication, undergoing laboratory tests or receiving emergency treatment.
For diabetic patients, valproic acid can affect urine tests for ketones, so it is important for diabetics to discuss this interaction with their doctors.
Valproic acid is known as a narrow therapeutic index drug, which means that there is a small difference between a dose or concentration that would be considered effective and a dose that could cause side effects. Because of this, doctors and pharmacists carefully consider any potential valproic acid interactions with other medications or supplements that a person may be taking.
Taking Valproate While Pregnant
Valproic acid products carry a warning for the potential of causing serious birth defects when these medications are taken during pregnancy.
Possible birth defects from using valproic acid in pregnancy include:
Poor development of the brain and spinal cord
Problems with movement and coordination
Problems with learning, emotions and communication
Lower intelligence
It is essential for women who are pregnant or able to become pregnant to talk with their doctor about the risks associated with valproate and pregnancy. There are other treatment options available that are safer and carry fewer risks during pregnancy. If the decision is made for a woman of childbearing age to use valproic acid, she must use effective birth control during valproic acid treatment. If a woman becomes pregnant while taking valproic acid, it is important that she contact her doctor immediately.
What to Do In Case of Overdose
Valproic acid overdose can be dangerous. In the case of an overdose or a suspected overdose, it is best to call the poison control helpline at 1-800-222-1222 to speak with a trained overdose professional. If the person collapses, has a seizure, can't be awakened, or has trouble breathing, it is important to call 911 immediately.
Symptoms of valproic acid overdose may include:
Irregular heartbeat
Sleepiness
Loss of consciousness for a period of time (coma)
Get More Information on Valproic Acid
If you or someone you know needs more information regarding valproic acid or the treatment of bipolar disorder, you can gather more information by:
Do you or someone you love struggle with drug or alcohol addiction and bipolar disorder? The Recovery Village is here to help with comprehensive, compassionate treatment. We have several facilities that can offer treatment for bipolar disorder and addiction. To speak with a caring representative, call The Recovery Village today.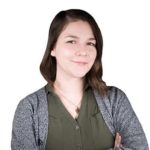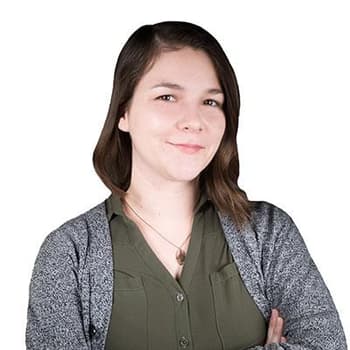 Editor – Megan Hull
Megan Hull is a content specialist who edits, writes and ideates content to help people find recovery.
Read more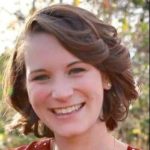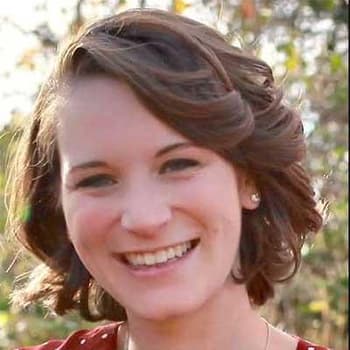 Medically Reviewed By – Kathleen Oroho Linskey, PharmD
Kathleen is a licensed pharmacist in New Jersey. She earned her Doctorate of Pharmacy from Rutgers University.
Read more
Sources
---
American Psychiatric Association. "Practice Guideline For the Treatment of […]econd Edition." 2010. Accessed July 10, 2019.
DrugBank. "Narrow Therapeutic Index Drugs">." Accessed July 10, 2019.
Evans, Alex. "Top 5 Drugs With Confusing Formulations"[…] Formulations." Pharmacy Times, January 5, 2017. Accessed July 10, 2019.
The Food and Drug Administration. "Valproate Information">." July 10, 2015. Accessed July 10, 2019.
Lemperiere, T. "Brief history of the development of valp[…]lar disorders." L'Encephele, July–August 2001. Accessed July 10, 2019.
MedlinePlus. "Valproic Acid">." April 15, 2019. Accessed July 10, 2019.
PubChem. "Valproic acid">." Accessed July 10, 2019.
Tomson, Torbjorn et al. "The remarkable story of valproic acid." The Lancet: Neurology, February 1, 2016. Accessed July 10, 2019.
Medical Disclaimer
The Recovery Village aims to improve the quality of life for people struggling with substance use or mental health disorder with fact-based content about the nature of behavioral health conditions, treatment options and their related outcomes. We publish material that is researched, cited, edited and reviewed by licensed medical professionals. The information we provide is not intended to be a substitute for professional medical advice, diagnosis or treatment. It should not be used in place of the advice of your physician or other qualified healthcare providers.