Veterans face unique challenges when seeking a drug or alcohol rehab treatment center. Due to comorbidities such as PTSD, traumatic brain injury (TBI), depression and other mental health disorders, finding the right inpatient rehab for veterans is essential.
Veterans receiving treatment customized to their needs can help them see the program through to the end. Understanding what makes an inpatient rehab good for veterans is the first step in providing adequate care for this population.
Veteran Goals & Values
When veterans move forward with a treatment program, it's necessary to ensure they find one that aligns with their personal goals and values. Inpatient substance use treatment for veterans should incorporate programs that emphasize holistic therapies, peer counseling, evidence-based practices and a supportive environment.
Veterans will feel most comfortable and safe in a setting that addresses the questions and concerns they have. Some of the things that servicemembers might be thinking but don't express can be answered with the right residential rehab for veterans. These include thoughts such as:
I Don't Have a Problem with Alcohol/Drugs. You Don't Know What I've Been Through!
It is common for veterans to engage in self-medicating after facing trauma in the military. Veterans may attempt to treat their symptoms of PTSD with drugs or alcohol, which leads to substance misuse.
However, due to the military culture and influences around staying "tough" or not talking about problems, veterans may resort to isolation when dealing with substance use. So, instead of seeking inpatient rehab, they try to go through it alone. This further stigmatizes mental health and substance use for veterans.
Okay, There's a Problem, But It's Not Like Anyone Can Actually Help Someone Like Me. Veterans Aren't Like Civilians!
Veterans know that their background is different from the typical civilian population. It's true; if you're a veteran, you have unique needs. You may think that a civilian therapist can't really help you because they don't understand your situation. But with the right environment, veterans can thrive.
Some of the criteria for effective inpatient rehab for veterans include:
Therapists trained in helping veterans with PTSD (trauma-informed care)
Inpatient facilities being sensitive to veterans' co-occurring disorders and offering dual-diagnosis care
Rehab providing a robust peer support program, including group therapy
A comfortable and home-like setting, not sterile and hospital-like
Veterans being able to receive immediate help without long wait times
Affordable treatment or care covered by insurance/VA benefits
Okay, why should I trust you people?
PTSD may lead many veterans to have difficulty trusting others. Studies show that veterans struggling with a traumatic situation tend to struggle with interpersonal relationships. They may avoid seeking help because of deep-rooted trust issues. It's important that residential rehab for veterans offers support from other veterans. This will help them feel understood and connected.
At The Recovery Village, we are positioned to aid veterans in the recovery process and help them overcome barriers to care. Our facility is staffed with veterans who understand your need for peer support. Trained clinicians deliver trauma-informed care in a residential environment that will put you on the road to trust and recovery.
If you're concerned about finances and insurance coverage, we provide veteran advocates who work with the VA on your behalf so you can get treatment as soon as possible and avoid long wait times. We accept VA CCN Optum and TriCare ("TriWest Healthcare Alliance").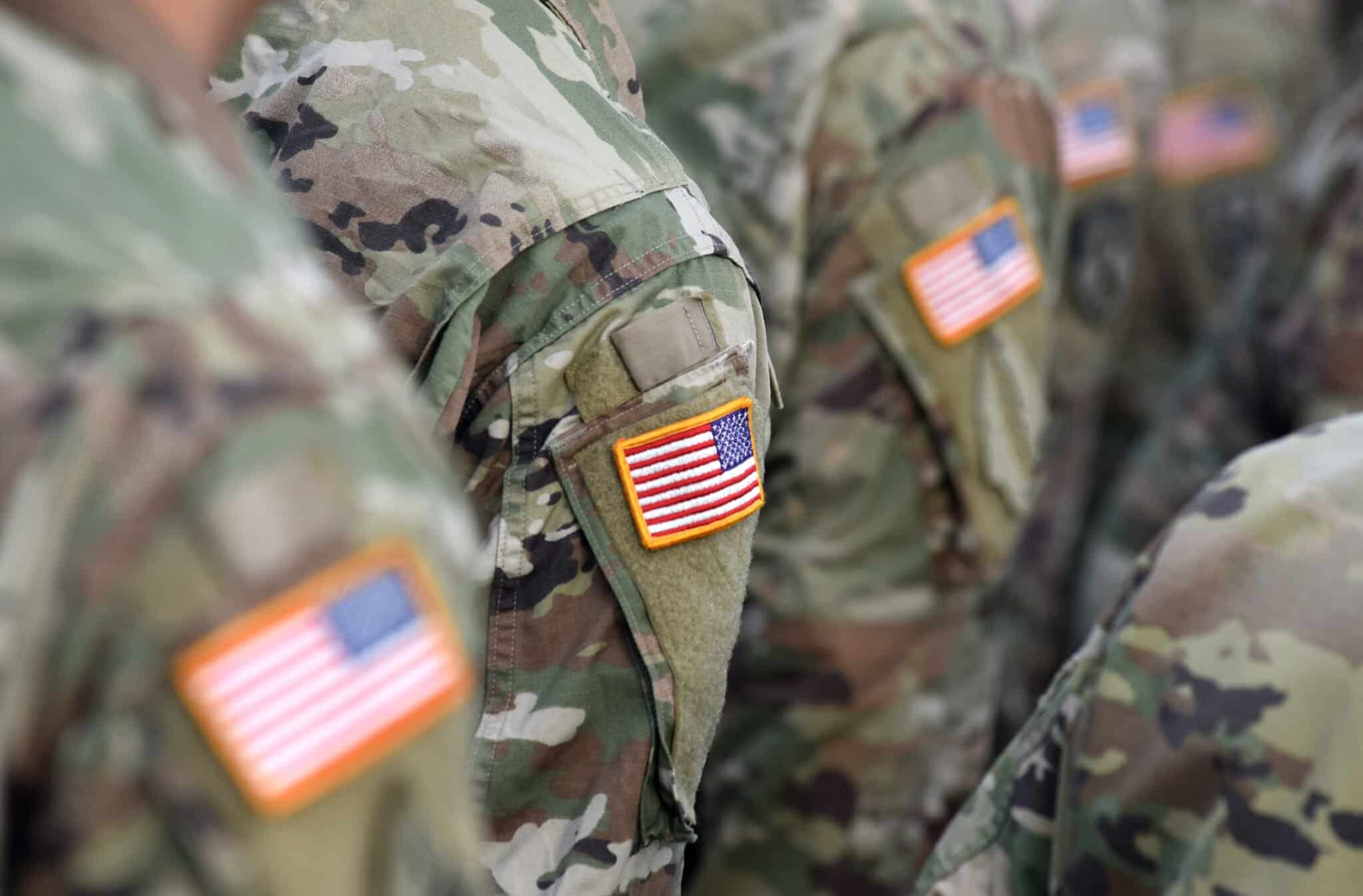 Veteran Recovery Is Our Mission
The Recovery Village is an industry-leading treatment provider for addiction and co-occurring mental health disorders.
Experienced clinicians: Our clinicians are specially trained in trauma-informed care, military culture and treating veteran-specific addiction and mental health needs.
Dual diagnosis: We treat addiction and mental health disorders like PTSD, anxiety or depression simultaneously for a better recovery.
EMDR: A revolutionary treatment available at several facilities, EMDR therapy alleviates mental pain and emotional recession from trauma, which can lead to better outcomes for your addiction.
FORTITUDE: Our specialty track for veterans and first responders at select facilities puts you in exclusive group therapy sessions with your peers.
If you're a veteran struggling with alcohol or drug addiction, our Veteran Advocates can help you navigate your VA health insurance and get you the help you need.
Types of Veteran Inpatient Rehab Programs
The Recovery Village has several inpatient rehab programs available for veterans at any level of recovery.
Inpatient Detox for Veterans
An inpatient detox program for veterans is an ideal starting point to help rid the drugs from your body. Medical professionals oversee the process to ensure you are as safe and comfortable as possible.
Inpatient Alcohol Treatment for Veterans
During inpatient alcohol rehab, veterans stay at the treatment facility during the program. They can participate in group therapy made up of some of their peers for added support.
Inpatient Drug Treatment for Veterans
Drug treatment is an essential component of rehab for veterans with substance use disorders. Staying at the facility can also keep away the triggers of daily life, so you can focus completely on recovery.
Inpatient Treatment for Veterans with Co-Occurring Mental Health Issues
Co-occurring disorder treatment is instrumental in helping veterans dealing with substance use and mental health disorders. This treatment targets both conditions together.
Medication-Assisted Treatment for Veterans
Medication-assisted treatment involves using FDA-approved medications to help with withdrawal. These are dispensed by approved facilities and will ease the symptoms of craving and withdrawal.
Peer-to-Peer Group Therapy for Veterans
Recovering alongside those who know what you've been through can be helpful. Veterans find empowerment and support if they can discuss difficult problems with a peer during group therapy.
Frequently Asked Questions Answered by Veterans
Veterans may have a few questions about participating in inpatient treatment.
Are There Any Peer Support Programs Available That Are Led By Other Veterans?
Veterans who work with other veterans in an inpatient treatment facility are known as peer counselors or peer support workers. You can find veteran peer support workers at certain rehab facilities.
Is There a Focus on Addressing Military-Specific Issues, Such as PTSD or Traumatic Brain Injury (TBI)?
Inpatient residential rehab for veterans offers specific resources, services and treatment programs that are geared toward veteran issues. That includes services for PTSD and traumatic brain injury. Since veterans are at high risk for these conditions, veteran rehabs employ trauma-informed therapy to aid in recovery.
Are There Any Recreational or Outdoor Activities Offered That May Be Beneficial for Veterans?
A wide range of recreational therapies provides a holistic approach to a veteran's recovery. Some therapies include outdoor activities, such as adventure and canine therapy. Other recreational services that benefit a veteran in the healing process include:
Art activities
Music activities
Yoga
Massage therapy
Are There Any Resources Available to Help Veterans Navigate the VA System and Obtain Any Necessary Benefits or Services?
You can find resources to access VA benefits by checking your eligibility here. Next, you can fill out the VA application to begin the process of obtaining resources. If you need help finding a facility near you, check out the VA search portal for more information.
Visit the following websites to learn about The Recovery Village's network of drug and alcohol rehabilitation facilities. Call today for admissions. Each center is ready to help people learn how to cope with their addiction and uncover the root causes for their substance use disorder.
Orlando Recovery Center: A premier rehabilitation facility in Orlando, Florida that helps individuals recover from addiction and substance use disorders. The center also offers the opportunity to treat co-occurring disorders.
The Recovery Village Columbus: Located in Ohio, this facility provides inpatient, outpatient and aftercare treatment for people looking to begin detox. The center provides individualized plans to help patients through recovery while addressing their unique co-occurring disorders or any setbacks that may happen during recovery.
The Recovery Village Palmer Lake: In Colorado, this facility offers inpatient, outpatient and intensive outpatient treatment for individuals looking to kick-start their journey to recovery.
The Recovery Village Ridgefield: Located right in southern Washington, this facility provides patients with outpatient and aftercare programs. Just 20 minutes outside of Portland, this facility assists individuals who are ready to begin treatment.
The Recovery Village: In Umatilla, Florida, this is a rehabilitation facility that provides resources for individuals seeking drug and alcohol treatment. There are inpatient, outpatient, intensive outpatient and partial hospitalization treatment programs available for those suffering from Ambien addiction.
IAFF Center of Excellence: Specializes in assisting firefighters who struggle with behavioral health problems and addiction. Members can enter the recovery process sooner so they can return back to work as quickly as possible. Inpatient, partial hospitalization and intensive outpatient programs are all available at this facility, where patients can address their Ambien addiction in a safe, supportive environment.
Denver Mental Health & Counseling: Denver Mental Health and Counseling by The Recovery Village is a physician-led outpatient center specializing in evidence-based addiction and mental health treatments, offering services such as TMS, IOP, and personalized care for both ongoing and new patients, dedicated to fostering long-term recovery and overall well-being.
The Recovery Village Palm Beach at Baptist Health: The Recovery Village Palm Beach at Baptist Health is a premier physician-led treatment center in South Florida, offering a comprehensive spectrum of services from medical detox to outpatient programs for alcohol, drug, and co-occurring mental health conditions, with a commitment to rejuvenating lives, families, and communities, and facilitating same-day admissions.
The Recovery Village Atlanta: Located in Roswell just outside downtown Atlanta, is a 62-bed physician-led treatment facility offering a comprehensive range of services, from medical detox to outpatient care, specializing in alcohol, drug, and co-occurring mental health conditions, dedicated to transforming lives, families, and communities throughout Georgia.
The Recovery Village Kansas City: The Recovery Village Kansas City, an 80-bed facility in Raytown just 10 miles from downtown, offers a comprehensive range of evidence-based treatments for addiction and mental health conditions, overseen by physician leaders, and is dedicated to revitalizing lives, families, and communities throughout the Midwest.
The Recovery Village Cherry Hill at Cooper Health: The Recovery Village Cherry Hill at Cooper, situated just 20 minutes from Philadelphia, is a leading rehab facility in South Jersey providing comprehensive, evidence-based addiction and mental health treatments, ranging from medical detox to teletherapy, with a dedicated team committed to guiding adults on their path to lifelong recovery.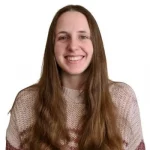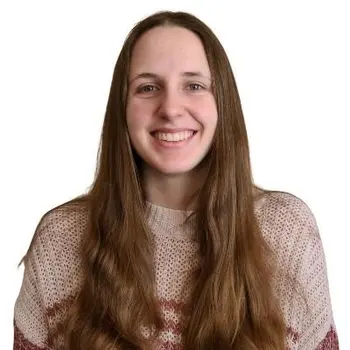 Editor – Abby Doty
Abby Doty graduated from Hamline University in 2021 with a Bachelor's in English and Psychology. She has written and edited creative and literary work as well as academic pieces focused primarily on psychology and mental health.
Read more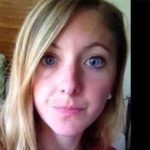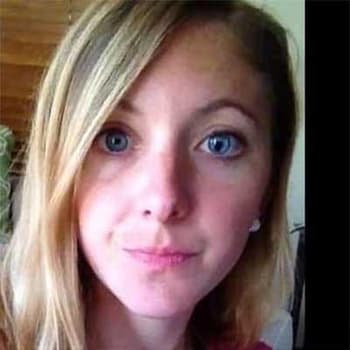 Medically Reviewed By – Jenni Jacobsen, LSW
Dr. Jenni Jacobsen is a licensed social worker through the Ohio Counselor, Social Worker and Marriage and Family Therapist Board. She has over seven years working in the social work field, working with clients with addiction-related and mental health diagnoses.
Read more
Sources
---
Teeters, Jenni; Lancaster, Cynthia; Brown, Delisa; & Back, Sudie. "Substance use disorders in military vete[…]treatment challenges." Substance Abuse and Rehabilitation, August 30, 2017. Accessed May 24, 2023.
Karney, Benjamin & Trail, Thomas. "Associations Between Prior Deployments a[…] Among Army Couples." Journal of Marriage and Family, February 2017. Accessed May 24, 2023.
Medical Disclaimer
The Recovery Village aims to improve the quality of life for people struggling with substance use or mental health disorder with fact-based content about the nature of behavioral health conditions, treatment options and their related outcomes. We publish material that is researched, cited, edited and reviewed by licensed medical professionals. The information we provide is not intended to be a substitute for professional medical advice, diagnosis or treatment. It should not be used in place of the advice of your physician or other qualified healthcare providers.