VA health care covers substance use treatment, mental health care and co-occurring disorder services for veterans with benefits. VA benefits are distributed by the U.S. Department of Veterans Affairs and provided to eligible veterans and their families. If you are a veteran but are unsure whether you have health care benefits, you can contact the VA, and an agent will assist you. Additionally, you can reach out to a rehab facility, such as The Recovery Village, and an admissions representative will verify your benefits for treatment.
What Type of Addiction Treatment Does VA Health Insurance Cover?
Veterans might be wondering, "What does VA health care cover?" Your benefits through the VA will cover a range of treatment programs developed to assist veterans at all stages of recovery. These treatments provide a continuum of care, allowing the person to transition from a high level of services to less restrictive treatment.
The treatments covered by the VA includes:
Medical detox: A detoxification program includes a combination of medication and therapy as drugs or alcohol leave your system. In many instances, detox is a good starting point for veterans entering a rehab center.
Inpatient treatment program: You'll be in a setting with 24/7 care and support staff during an inpatient treatment program. This allows you to go through the recovery journey with relative comfort. Clinicians are on-hand to ensure your physical safety. Inpatient programs often last for 30, 60 or 90 days, but this can depend on the patient's needs.
Partial hospitalization program (PHP): When participating in a PHP, you are in an inpatient setting that lasts for much of the day but will return home at the end of the day. You'll have access to therapeutic programs and services during your time there.
Intensive outpatient program (IOP): An IOP is a next step down (for some veterans) after a PHP. The program is outpatient but more intensive than the traditional ones. Therapy and treatment are usually several hours a week.
Outpatient treatment program: During an outpatient program, you will participate in regular therapy about once a week. This can include group and individual therapy.
Co-occurring disorder treatment: A veteran dealing with both a mental health and substance use disorder can seek this type of treatment. Clinicians address these conditions together.
How To Receive Treatment for Drug and Alcohol Abuse with VA Health Insurance
The first step in receiving treatment for drug and/or alcohol misuse using VA benefits is to enroll in the VA health care program. The steps to do so include:
Step 1: Begin by checking your eligibility. In most cases, you are eligible for benefits if you were in the military and didn't receive a dishonorable discharge. You can verify your eligibility here.
Step 2: Prepare your information for the application. You'll need certain items on hand, such as social security numbers for you, your spouse and your dependents, any insurance cards from other health providers, household income statements, deductible expenses and military discharge information.
Step 3: Begin the application process. You can complete your application online here.
Once enrolled in a plan, you can move forward with a drug and alcohol treatment plan. These steps will guide you in beginning substance use treatment:
Step 1: Talk to your VA primary care provider. They can provide screening and evaluation for substance use, PTSD and other mental health disorders.
Step 2: Find a substance use treatment center that accepts VA benefits. You can call the VA hotline to locate a provider near you or call a treatment center near you for benefit verification.
Step 3: Begin the admissions process.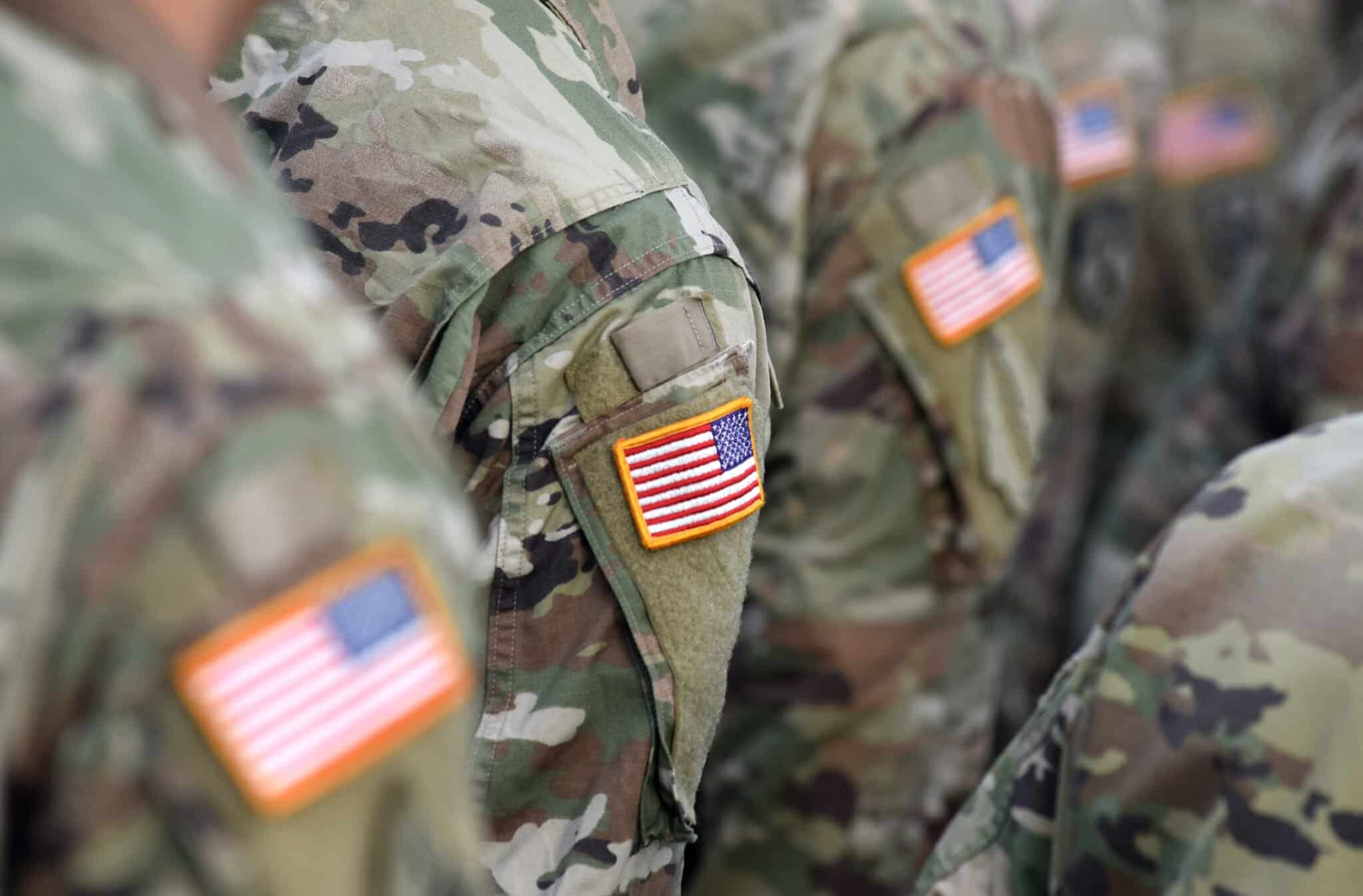 Veteran Recovery Is Our Mission
The Recovery Village is an industry-leading treatment provider for addiction and co-occurring mental health disorders.
Experienced clinicians: Our clinicians are specially trained in trauma-informed care, military culture and treating veteran-specific addiction and mental health needs.
Dual diagnosis: We treat addiction and mental health disorders like PTSD, anxiety or depression simultaneously for a better recovery.
EMDR: A revolutionary treatment available at several facilities, EMDR therapy alleviates mental pain and emotional recession from trauma, which can lead to better outcomes for your addiction.
FORTITUDE: Our specialty track for veterans and first responders at select facilities puts you in exclusive group therapy sessions with your peers.
If you're a veteran struggling with alcohol or drug addiction, our Veteran Advocates can help you navigate your VA health insurance and get you the help you need.
How We Support Our Military
At the Recovery Village, we provide treatment programs specifically for military personnel with substance use disorders. Whatever branch of the military you served in, we have special programs and services to help you get back on your feet again. Our trained staff is uniquely qualified to provide care for the following branches:
Air Force Rehab Treatment Services
Army Rehab Treatment Services
Coast Guard Rehab Treatment Services
Marine Corps Rehab Treatment Services
Navy Rehab Treatment Service
VA Benefits Frequently Asked Questions
While exploring VA benefits, you likely have a few questions.
What If You Have VA Insurance and Another Health Insurance Plan?
If you have another health insurance, you can use both that and the VA health care benefits for treatment. Be sure to provide the rehab facility with both insurances because whatever isn't covered by one insurance may be offset or covered by the other, thus saving you money in the end.
Where Can a Veteran Go To Get the Help Needed?
If you're experiencing an immediate crisis, call 988 to be connected with the veteran crisis helpline. To find the help you need for a substance use disorder, you can contact a rehab center near you. The Recovery Village provides treatment programs for veterans.
How Do You Know If a Treatment Center Is a Community Care Partner With the VA?
The VA works with community providers through the Community Care Network (CCN). The CCN has five regions throughout the United States, with each consisting of the states covered. You can contact the treatment center directly to find out whether they are within the CCN.
Additionally, you can receive a referral from the VA to participate in rehab at a certain location if eligible. Check with your local VA office.
Finally, you can use the VA locator tool to find facilities near you.
Will VA Benefits Cover Your Spouse or Family Members?
If you're the spouse, dependent child or caregiver of a veteran, you may be eligible for health care benefits through the VA. These benefits would include the full range of health care, such as substance use and mental health services.
Find a Rehab Covered by VA Health Care
The Recovery Village is here to help you navigate your journey to wellness. Reach out to our admissions representative to verify your VA benefits. Start a brighter future today!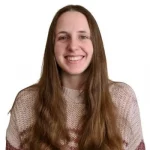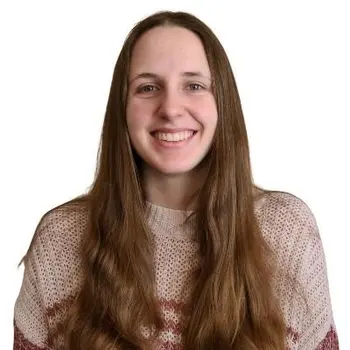 By – Abby Doty
Abby Doty graduated from Hamline University in 2021 with a Bachelor's in English and Psychology. She has written and edited creative and literary work as well as academic pieces focused primarily on psychology and mental health.
Read more
Medical Disclaimer
The Recovery Village aims to improve the quality of life for people struggling with substance use or mental health disorder with fact-based content about the nature of behavioral health conditions, treatment options and their related outcomes. We publish material that is researched, cited, edited and reviewed by licensed medical professionals. The information we provide is not intended to be a substitute for professional medical advice, diagnosis or treatment. It should not be used in place of the advice of your physician or other qualified healthcare providers.