You've defended our nation, provided humanitarian relief across the globe and worked on peacekeeping missions as a member of the United States Army. There's no shame if all those responsibilities have impacted your mental health. If you're an Army veteran struggling with alcohol or substance use, The Recovery Village is here to assist you.
Through our addiction treatment programs, we offer Army veteran rehab services specially tailored for those who have served. Our physician-led medical team uses trauma-informed care and evidence-based therapy to help you on the path to sobriety.
Treatment Programs for Army Vets Struggling With Substance Abuse
"This We'll Defend" may be the Army's motto, but we think it also applies well to our Army veteran rehab programs. You've given yourself to the defense of our country — now it's our turn to help you defend yourself against drug or alcohol use. We'll give you the tools you need to change your thought patterns and revise negative behaviors.
The Recovery Village understands what you've been through. We know how hard you've worked to return to normal civilian life and how challenging that can be. Our goal is to help you find sobriety through whatever means it takes.
Ready to learn more about our Army veteran rehab drug programs? The first step is reaching out. Give us a no-obligation call at 855-202-1508 to see how our offerings can help.
Alcohol Rehab Treatment Programs for Army Veterans
Veterans are around 6% more likely to use alcohol than civilians. And for veterans who make it to rehab, about 65% report alcohol as the substance they misuse — nearly double the rate of the general population. When you choose The Recovery Village's Army veteran alcohol rehab, we'll address all the veteran-specific issues that may cause you to drink.
In many cases, mental health disorders lead to alcohol use disorder in Army veterans. It can particularly be a problem for combat veterans who've fought on the front lines and have haunting PTSD flashbacks. We know that every Army servicemember has had unique experiences whether or not they've seen combat, so we do our best to approach each case through a case-by-case lens.
Drug Rehab Treatment Programs for Army Veterans
Using drugs is a way to self-medicate to forget about your traumatizing Army experiences. Or, maybe you've been addicted to prescription painkillers after a lingering injury on the battlefield. Whatever the case, The Recovery Village proudly offers Army veteran drug rehab centers focused solely on the hurdles faced by veterans.
Research estimates that 45% of Army suicide attempts since 2003 involved alcohol or drug use. It's common for Army veterans to experience disorders like depression or PTSD hand in hand with substance use. This is known as a co-occurring disorder, and we offer specific veteran dual-diagnosis treatment plans so you can fight both conditions at once.
Drug & Alcohol Rehab for Active Army Military Personnel
Out of all the military branches, prescription drug use is highest among people actively serving in the Army. You may have started by taking a legitimate prescription for a training injury, only to find it impossible to wean off. Alcohol use is also an issue — maybe you're drinking because you're lonely at base or are regretting the military life.
Whatever the situation, The Recovery Village has specific programs available for active-duty Army personnel. Our programs can treat any co-occurring mental health conditions contributing to your substance use, such as depression, anxiety or PTSD. Our caring staff will help you work through your issues so you can return to being the soldier you were meant to be.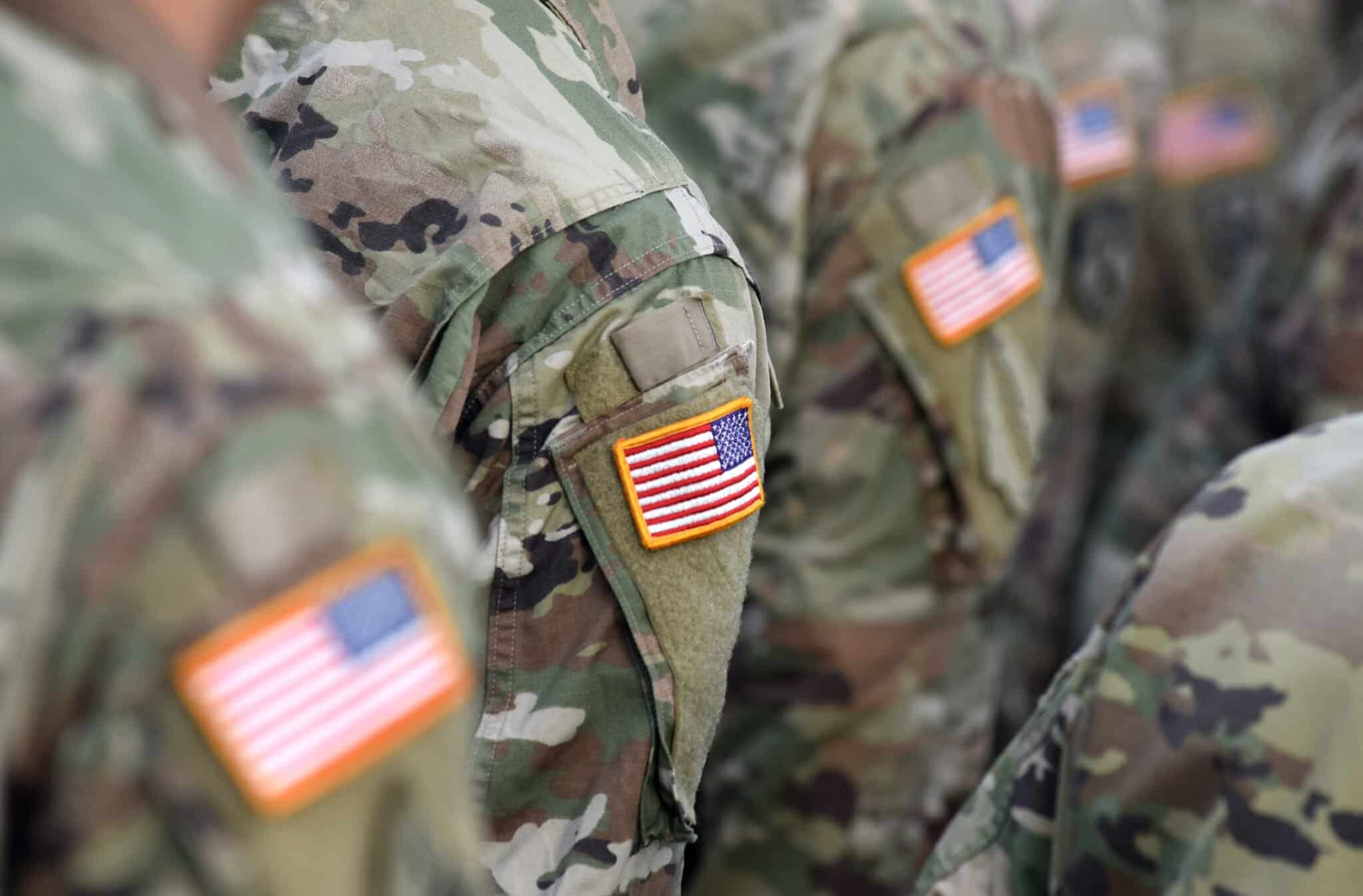 Veteran Recovery Is Our Mission
The Recovery Village is an industry-leading treatment provider for addiction and co-occurring mental health disorders.
Experienced clinicians: Our clinicians are specially trained in trauma-informed care, military culture and treating veteran-specific addiction and mental health needs.
Dual diagnosis: We treat addiction and mental health disorders like PTSD, anxiety or depression simultaneously for a better recovery.
EMDR: A revolutionary treatment available at several facilities, EMDR therapy alleviates mental pain and emotional recession from trauma, which can lead to better outcomes for your addiction.
FORTITUDE: Our specialty track for veterans and first responders at select facilities puts you in exclusive group therapy sessions with your peers.
If you're a veteran struggling with alcohol or drug addiction, our Veteran Advocates can help you navigate your VA health insurance and get you the help you need.
Inpatient Residential Rehab for Army Members and Their Families
Our inpatient Army veteran rehab programs typically last 30 to 90 days and require you to live at one of our centers. We recommend a long-term residential treatment plan for most of our veterans to give them time to alter their behaviors and develop healthier habits.
Breaking away from addiction can take a while. Inpatient treatment lets you work one-on-one with therapists to identify new ways to cope with negative thoughts. You'll also join group therapy sessions with other veterans who know exactly what you're going through. This makes it easier for you to open up, and you may receive some unique insights from others who have already walked your path.
Inpatient Alcohol & Drug Rehab for Army Family Members
Sometimes, being a family member of an Army veteran can be challenging. Being separated from your loved one while they were deployed or helping them with their personal battles can lead you down the dark path of addiction. That's why we also offer inpatient alcohol and drug rehab for family members of Army personnel.
You're not alone in your struggle, and in inpatient rehab, you'll get to share with others in your same boat. In your group therapy sessions, you can talk with other veteran family members about the struggles of welcoming home a loved one from the Army. You'll get the help you need to overcome your addiction and return to normal life.
VA Benefits, Health Insurance and Financial Assistance for Army Veterans
After what you've sacrificed for your country, you shouldn't worry about paying for Army veteran rehab programs. Thankfully, the VA agrees, so it covers alcohol and substance use treatment. You can use your VA benefits at any VA-approved rehab center — including The Recovery Village. You won't have any out-of-pocket costs, giving you peace of mind to focus solely on getting better.
You can also use traditional insurance to receive addiction treatment. Thanks to the Mental Health Parity and Addiction Equity Act, insurance providers have to offer the same coverage for mental health and substance use benefits as they do for medical and surgical benefits. As long as The Recovery Village is in-network with your insurance company, your treatment should be covered.
Visit the following websites to learn about The Recovery Village's network of drug and alcohol rehabilitation facilities. Call today for admissions. Each center is ready to help people learn how to cope with their addiction and uncover the root causes for their substance use disorder.
Orlando Recovery Center: A premier rehabilitation facility in Orlando, Florida that helps individuals recover from addiction and substance use disorders. The center also offers the opportunity to treat co-occurring disorders.
The Recovery Village Columbus: Located in Ohio, this facility provides inpatient, outpatient and aftercare treatment for people looking to begin detox. The center provides individualized plans to help patients through recovery while addressing their unique co-occurring disorders or any setbacks that may happen during recovery.
The Recovery Village Palmer Lake: In Colorado, this facility offers inpatient, outpatient and intensive outpatient treatment for individuals looking to kick-start their journey to recovery.
The Recovery Village Ridgefield: Located right in southern Washington, this facility provides patients with outpatient and aftercare programs. Just 20 minutes outside of Portland, this facility assists individuals who are ready to begin treatment.
The Recovery Village: In Umatilla, Florida, this is a rehabilitation facility that provides resources for individuals seeking drug and alcohol treatment. There are inpatient, outpatient, intensive outpatient and partial hospitalization treatment programs available for those suffering from Ambien addiction.
IAFF Center of Excellence: Specializes in assisting firefighters who struggle with behavioral health problems and addiction. Members can enter the recovery process sooner so they can return back to work as quickly as possible. Inpatient, partial hospitalization and intensive outpatient programs are all available at this facility, where patients can address their Ambien addiction in a safe, supportive environment.
Denver Mental Health & Counseling: Denver Mental Health and Counseling by The Recovery Village is a physician-led outpatient center specializing in evidence-based addiction and mental health treatments, offering services such as TMS, IOP, and personalized care for both ongoing and new patients, dedicated to fostering long-term recovery and overall well-being.
The Recovery Village Palm Beach at Baptist Health: The Recovery Village Palm Beach at Baptist Health is a premier physician-led treatment center in South Florida, offering a comprehensive spectrum of services from medical detox to outpatient programs for alcohol, drug, and co-occurring mental health conditions, with a commitment to rejuvenating lives, families, and communities, and facilitating same-day admissions.
The Recovery Village Atlanta: Located in Roswell just outside downtown Atlanta, is a 62-bed physician-led treatment facility offering a comprehensive range of services, from medical detox to outpatient care, specializing in alcohol, drug, and co-occurring mental health conditions, dedicated to transforming lives, families, and communities throughout Georgia.
The Recovery Village Kansas City: The Recovery Village Kansas City, an 80-bed facility in Raytown just 10 miles from downtown, offers a comprehensive range of evidence-based treatments for addiction and mental health conditions, overseen by physician leaders, and is dedicated to revitalizing lives, families, and communities throughout the Midwest.
The Recovery Village Cherry Hill at Cooper Health: The Recovery Village Cherry Hill at Cooper, situated just 20 minutes from Philadelphia, is a leading rehab facility in South Jersey providing comprehensive, evidence-based addiction and mental health treatments, ranging from medical detox to teletherapy, with a dedicated team committed to guiding adults on their path to lifelong recovery.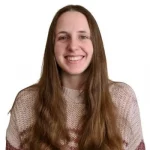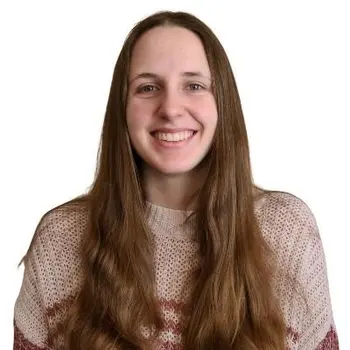 By – Abby Doty
Abby Doty graduated from Hamline University in 2021 with a Bachelor's in English and Psychology. She has written and edited creative and literary work as well as academic pieces focused primarily on psychology and mental health.
Read more
Medical Disclaimer
The Recovery Village aims to improve the quality of life for people struggling with substance use or mental health disorder with fact-based content about the nature of behavioral health conditions, treatment options and their related outcomes. We publish material that is researched, cited, edited and reviewed by licensed medical professionals. The information we provide is not intended to be a substitute for professional medical advice, diagnosis or treatment. It should not be used in place of the advice of your physician or other qualified healthcare providers.