Every person has a story. This is the underlying message that Lisa Schmidt, The Sober Hipster, uses to empower people in recovery and help their voices be heard.
A storyteller and creative force for self-acceptance, The Sober Hipster herself visited The Recovery Village to share her testimony of addiction and healing.
Lisa Schmidt lives for stories. She finds them through tales of redemption in podcasts, inspirational messages from the pages of her favorite books and even through tattoos ⁠— she has 14 inked works of art (and counting). However, the style she loves the most isn't always found in prose or blog posts. Lisa's favorite stories are the ones that only you can tell. As The Sober Hipster, Lisa believes everyone's unique life stories matter, and that even one person sharing their story can make a difference in the world.
Sober Hipster: The Meaning Behind the Name
"The definition of sober is not affected by alcohol. Hipster is defined as being outside the cultural mainstream. Living a life of sobriety is not the norm in today's culture," Lisa explains. Through The Sober Hipster website and Instagram, and her company Story Box, she inspires women in recovery to embrace and express their stories in artful ways. Like the thousands of people she hopes to encourage, Lisa's life — and identity — hasn't always been founded on sobriety.
Lisa's struggles with drug and alcohol misuse began in her teenage years, but the roots of her addiction also stem from identity struggles as an adolescent that started in elementary school.
"I knew I was gay from the second grade," Lisa recalls, but it wasn't until years later that she came to fully embrace this identity. "I was the little girl pressured to be attracted to boys, sneaking wine coolers and keeping girl crushes closer than secrets," she says.
Hiding Her Identity Started to Take Its Toll
In her 30s, Lisa had achieved the American dream: She was a successful paralegal, had two beautiful kids and a husband of almost 17 years. Although she wasn't raised in the church, she devoted her heart to God and served as a youth director. However, she still felt the weight and shame of hiding her true identity. In an effort to silence her own personal voice of truth, she sought reformation in a seminary. "I wanted to learn about God… I thought this is my chance to change, to finally be straight, but I hated myself more," Lisa recalls.
In 2009, Lisa went through the painful process of divorce and coming out. After leaving her church as well as her job, Lisa came to a low point. Drugs and alcohol crept back into her daily life and her former addiction resurfaced.
In the years that followed, Lisa slowly began to pick up the pieces. She took another paralegal position and even gave the church a second chance, but she still wrestled with painful emotions, fears and memories. "I didn't feel safe enough to be who I am; I was still looking for love in the wrong places," she explains.
A Dangerous Downward Spiral of Anxiety and Self-Medication
One evening in October 2013, Lisa hit rock bottom. Her downward spiral started with an anxiety attack that she self-medicated with Xanax, Ativan and a few bottles of alcohol. "I didn't want to kill myself ⁠— I just didn't know how to go on living," she says. "I went to sleep that night looking up at my ceiling fan and thinking, 'I'm not going to wake up in the morning.'"
Fortunately, the morning came. Instead of giving up on life, Lisa soon had a conversation that would change everything. "My therapist said, 'I think it's time to start dealing with your past trauma,' and that was the first time I had thought of my life as traumatic. It had always just been my life," she says.
Using Art to Mend Years of Repressed Feelings
A month later in November 2013, Lisa made the decision to get help for her addictions and past trauma once and for all. "I did it for no one other than myself, and I came to terms with it in a supervised way," she says.
Lisa then completely uprooted her old life, left her job and moved from Orlando to Ocala, Florida, to check into a sober living home and intensive outpatient program (IOP).
It was through her treatment experience that Lisa discovered one of her greatest passions: art therapy. "I needed more than AA and NA meetings and working the 12 steps to work through my anxiety, depression, loneliness, fear, flashbacks, night terrors and self-hatred. I needed something constructive to do with my hands," she says. Art therapy was how she found healing and inspiration, and one project in particular sparked a domino effect of positive change for Lisa: "I made a poster board that showed if I could just be who I am, this is exactly what it would look like," she recalls, "And then I started living it."
The Birth of The Sober Hipster
After leaving the IOP in 2014, Lisa slowly began living out the truth she had envisioned on that poster board. In December 2016, she started a blog, The Sober Hipster, to express herself through writing. However, she still searched for a way to inspire and help others. "I never thought my story would be my platform for serving," she explains.
Through blogging, Lisa began to tell her own life story, acknowledging the power of the stories all around her. "My story has always been impacted by others. Stories connect us. They unite us. We see ourselves in other people's stories. They are where we find hope and strength when we can't help ourselves," Lisa says. Soon, what started as a blog became a brand. Now, The Sober Hipster is growing into a movement of empowering women in recovery to find the beauty in their own stories.
"Before I came out, I thought I didn't matter. That my story didn't matter. Recovery has taught me that I do matter, and my hope through The Sober Hipster is that more people will know that their stories matter, too."
As The Sober Hipster, Lisa encourages people to not be ashamed of their stories and to live their truth, just like she is. "Recovery has taught me that I am free to be who I am. I'm a lesbian and recovering alcoholic and addict, taking life one day at a time, doing what I can and living my most authentic life. If my story helps someone else, I'll keep telling it," she says.
For Lisa and The Sober Hipster movement, the story is still being written every day. "Finding my authentic self was only the beginning. Sharing who I am and how I got here is the rest of the story," Lisa says.
Lisa Schmidt is on a mission to make sure you know that you matter, and so does your story. If you are struggling with drugs or alcohol, know that your story doesn't have to end with addiction. To talk with someone who can help, contact The Recovery Village today. We can connect you to life-changing treatment so you can break free from addiction and start a new chapter.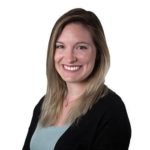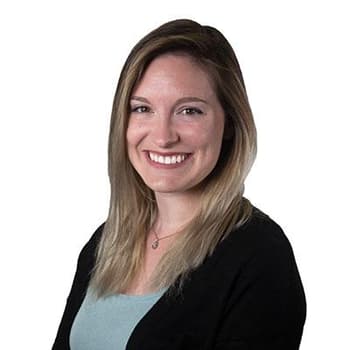 By – Camille Renzoni
Cami Renzoni is a creative writer and editor for The Recovery Village. As an advocate for behavioral health, Cami is certified in mental health first aid and encourages people who face substance use disorders to ask for the help they deserve.
Read more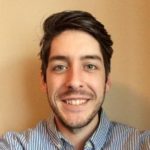 Editor – Jonathan Strum
Jonathan Strum graduated from the University of Nebraska Omaha with a Bachelor's in Communication in 2017 and has been writing professionally ever since.
Read more
Medical Disclaimer
The Recovery Village aims to improve the quality of life for people struggling with substance use or mental health disorder with fact-based content about the nature of behavioral health conditions, treatment options and their related outcomes. We publish material that is researched, cited, edited and reviewed by licensed medical professionals. The information we provide is not intended to be a substitute for professional medical advice, diagnosis or treatment. It should not be used in place of the advice of your physician or other qualified healthcare providers.