Music can hit a cord and reflect on what you're going through. These 10 relatable sobriety songs can motivate you to stay strong in your recovery.
There's something comforting about a good song. Beats and melodies we can listen to over and over again and lyrics we will never forget. There are even certain songs that will remind you of specific times in your life. Music is special in that way. It brings you back in time or gives you hope for the future. Sometimes we feel like lyrics can identify exactly what we're going through. This is no different when it comes to addiction and recovery.
Music can help guide you through the treatment process and keep you strong in your recovery. Here are ten songs about addiction and sobriety that you might find relatable during your recovery journey:
"Recover" – Natasha Bedingfield
Bedingfield is a lyrical master in her song "recover," talking about pain, scars, and the fight to survive. She says, "the worst is over, all those fires we've been walking through, and still we survived somehow." She spreads the message that we do recover.
"Not an addict" – K's Choice
This song does a great job of capturing the struggle between deciding if you have issues with substances or not, a struggle familiar to people in recovery. It can be helpful to remember where you once were and see the substance-free life you're heading towards more clearly.
"Starting Over" – Macklemore and Ryan Lewis
Macklemore is open about his recovery. In this song, he talks about the relapse he had after three years of sobriety. The song is the story of what happened and how he started over. This line says it all on his attitude about sobriety, "If I can be an example of getting sober, I can be an example of starting over."
"Sober" – Pink
In this jam, singer-songwriter Pink talks about being the sober one at the party and the quiet sense of comfort that comes from it, singing, "How do I feel this good sober?". Pink gave up drugs in 1995.
"Under the Bridge" – Red Hot Chili Peppers
Vocalist Anthony Kiedis wrote the lyrics to express his loneliness and his struggle with addiction. In the song, he reflects on narcotics and the impact they've had on his life. Initially, Kiedis was nervous about showing his bandmates the lyrics, but they were receptive and created the song. Under the Bridge turned out to be a hit and allowed the Red Hot Chili Peppers to enter the mainstream. Anthony Kiedis has been public about his sobriety and details his journey in his memoir, Scar Tissue.
"Not Afraid" – Eminem
Eminem's seventh album, Recovery, has been called one of his most emotional and reflective. In it, he was honest about his addiction to prescription pills and how it almost ended his life. His single "Not Afraid" calls out to people who "might still be in that place" to connect with his story. True to life, he admits recovery is difficult but insists he'll push forward for himself and his children, rapping "So starting today, I'm breaking out of this cage, I'm standing up, I'mma face my demons, I'm manning up, I'mma hold my ground."
"Breaking the Habit" – Linkin Park
Band member Mike Shinoda wrote this song based on a good friend's substance use issues. Lead singer Chester Bennington struggled with addiction and depression, so he related to the lyrics. His wife and bandmates were a key support system who intervened in 2006 and helped him enter recovery.
"Sober" – Kelly Clarkson
Clarkson speaks about addiction as a metaphor for a relationship in this song. She clearly mentions the three-month sober mark and how it's difficult, but she is still growing and getting better each day. She sings, "Three months and I'm still breathing, three months and I still remember it, three months and I wake up."
"Recovery" – James Arthur
In a 2017 interview, British artist James Arthur described himself as having "an addictive personality," which led to an addiction to anxiety medications, weed and fame. In "Recovery," he takes ownership of his life in recovery, singing "I defined, I designed, my recovery" in the chorus. His song is proof recovery from addiction is a lifelong process built on your strength of will and desire to change your life for the better.
"Old Ways" – Demi Lovato
Demi Lovato's life took a difficult turn in 2018 when she was hospitalized in her battle with addiction and eating disorders. She'd been in rehab treatment before, but stated, "I had all the help in the world, but I didn't want it." The song "Old Ways" refutes people who say she won't change. She sings, "But if somebody tells me, I'll go back to my old ways, I'm gonna say no way, I'm out of the doorway." This song captures an experience all people in recovery know: being told you will not change but fighting for recovery anyway. It also celebrates her life in recovery, singing "who knew it'd be so bright without the blindfolds."
Music is a powerful entity. Certain lyrics can describe exactly what you're going through and hit you right in the heart. It's hard not to be moved by music, especially when you're in a transitional phase in your life, like during addiction and recovery. Music allows us to relate to others and to truly feel like we aren't alone.
Recovery from addiction has led these artists to reach out to others through music. If you're still struggling with addiction or a co-occurring mental health disorder, The Recovery Village can help you enter lifelong recovery with them. Many of our representatives are in recovery themselves and can answer questions about treatment and get you started.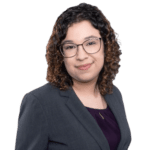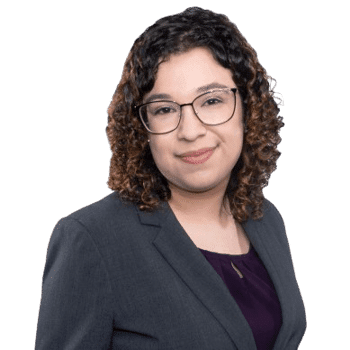 Editor – Melissa Carmona
As the content manager at Advanced Recovery Systems, Melissa Carmona puts years of writing and editing experience to work helping people understand substance abuse, addiction and mental health disorders.
Read more
Medical Disclaimer
The Recovery Village aims to improve the quality of life for people struggling with substance use or mental health disorder with fact-based content about the nature of behavioral health conditions, treatment options and their related outcomes. We publish material that is researched, cited, edited and reviewed by licensed medical professionals. The information we provide is not intended to be a substitute for professional medical advice, diagnosis or treatment. It should not be used in place of the advice of your physician or other qualified healthcare providers.