Going back to school while in recovery can be a positive experience if you choose the right school, determine your goals and create a relapse prevention plan.
If you are in addiction recovery and making plans for your future, you might be considering going back to school. Going back to school can be a positive choice that helps you embark upon a rewarding career, but it is important to weigh the pros and cons and determine if you are ready to go back to school as an adult in recovery.
Benefits of Going Back to School
There are benefits of going back to school while in drug addiction recovery. One benefit is access to supportive services on college campuses. Recent research shows that the majority of college campuses provide individual counseling services, and nearly a third hold 12-step meetings on campus. Going back to school can add an additional layer of support during the recovery process by expanding your network of others like you who are going through a similar life phase.
Another benefit of going back to school is that it can help people to develop skills that will allow them to be successful in a job. Finding and maintaining employment can be an important part of recovery. Going back to school can provide vocational skills that support gainful employment, which in turn supports lasting recovery from addiction.
Tips for Returning to School in Addiction Recovery
Considering going back to school while in recovery can be stressful, despite the benefits of obtaining additional education. One way to make the process easier is to choose a college that provides a collegiate recovery community (CRC). According to the Association of Recovery in Higher Education (ARHE), a CRC creates a college environment with a culture of supporting recovery and enables students to complete an education while recovering, instead of sacrificing recovery for education. Schools with CRCs have supportive services for students in recovery, in addition to trained professionals who can provide support. The ARHE provides a list of colleges that have a CRC here.
There are other helpful factors to consider when deciding to return to school while in recovery. Here are a few important ones to review.
Decide if You're Ready
Before going back to school while in recovery, you must decide if you are ready and able to avoid relapse triggers, such as substance abuse among other college students. As experts have explained, college campuses tend to be "substance saturated" environments and social events may revolve around drug and alcohol use.
Going back to school also presents challenges such as balancing the demands of school and recovery. Attending school while in recovery will require time set aside for homework and studying, in addition to attending appointments or meetings for recovery. This can create stress, so it is necessary to develop strong coping skills in recovery to ensure you're ready to go back to school. It may also be helpful to create a relapse prevention plan or work with a recovery coach when going back to school.
Determine Your Educational Goals
Deciding upon educational goals and choosing a career path are also important parts of going back to school. You might decide that you simply want a GED to improve your employment prospects. If you don't yet have a high school diploma, earning a GED is the first step toward seeking additional education. Earning a certificate from a trade school or completing a college degree could also help you to get a better, higher-paying job.
Determining what sort of job you'd like to have after school will help you decide which program is right for you. For example, if you want to pursue a career in something like respiratory therapy, a community college or other trade school that awards associate's degrees may be the best fit. A four-year degree is necessary for most professional fields, such as teaching, nursing, or accounting.
Evaluate Finances
It is also necessary to evaluate finances when returning to school. If paying out of pocket is not possible, financial aid or scholarships for adults going back to school can help to cover the costs of your education. Filling out an application with FAFSA can help you to determine if you qualify for government aid, such as grants, scholarships, or loans to pay for school.
You might also be eligible for financial aid through your college. It is important to speak to an admissions or financial counselor about what financial aid is offered and how you can apply.
Scholarships or grants for those specifically in recovery may be an additional source of funding available for you. Your treatment facility or program may even offer an alumni scholarship.
Research and Apply to the Right Schools
Finding a school that is a good match for the recovery process is also necessary. Beyond choosing a school with a collegiate recovery program, it would be helpful to select a sober school that is known for having limited drug and alcohol use on campus.
Choosing an online school for adults could also be a good fit. These programs allow you to complete work on your own time, which is helpful when you're balancing the demands of education and recovery. Completing your education online also eliminates some of the triggers, such as drug and alcohol abuse, that are present on traditional college campuses.
If you're ready to get on the path to recovery, The Recovery Village has locations around the country and offers comprehensive treatment services to meet your needs. Contact our admissions team today to learn more.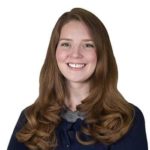 Editor – Renee Deveney
As a contributor for Advanced Recovery Systems, Renee Deveney is passionate about helping people struggling with substance use disorder. With a family history of addiction, Renee is committed to opening up a proactive dialogue about substance use and mental health.
Read more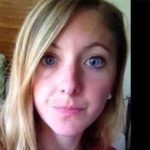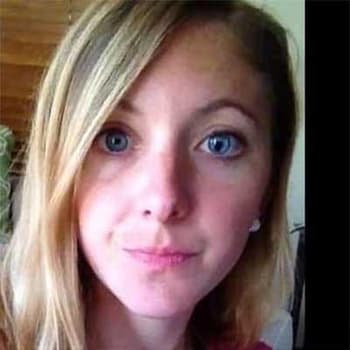 Medically Reviewed By – Jenni Jacobsen, LSW
Dr. Jenni Jacobsen is a licensed social worker through the Ohio Counselor, Social Worker and Marriage and Family Therapist Board. She has over seven years working in the social work field, working with clients with addiction-related and mental health diagnoses.
Read more
Sources
---
Iarussi, M. "The experiences of college students in recovery from substance use disorders."  Journal of Addictions & Offender Counseling, April 2018. Accessed August 17, 2019.
Association of Recovery in Higher Education. "About ARHE."  Accessed August 18, 2019.
Federal Student Aid. "FAFSA: Apply for aid." Accessed August 18, 2019.
Medical Disclaimer
The Recovery Village aims to improve the quality of life for people struggling with substance use or mental health disorder with fact-based content about the nature of behavioral health conditions, treatment options and their related outcomes. We publish material that is researched, cited, edited and reviewed by licensed medical professionals. The information we provide is not intended to be a substitute for professional medical advice, diagnosis or treatment. It should not be used in place of the advice of your physician or other qualified healthcare providers.