The DEA's National Take Back Day on October 26, 2019 can prevent drug abuse by helping people to safely dispose of potentially addictive medications.
On October 26, 2019, the Drug Enforcement Agency (DEA) will hold its 18th National Take Back Day. This twice-yearly, national event celebrates the safe disposal of prescription medications. The DEA encourages people around the country to partake in the initiative, and previous events have been huge successes.
What Is National Take Back Day?
National Take Back Day is a nationwide event hosted by the DEA that encourages people throughout the country to learn how to dispose of their leftover medications safely. The DEA works with local law enforcement and pharmacies around the country to establish drug drop-off locations where people can bring their leftover medication for free and safe disposal.
When Is National Take Back Day?
There are two National Take Back Day events each year: one in the spring and one in the fall.
The next event on October 26, 2019 is scheduled to take place from 10AM to 2PM, though times may vary based on location.
While National Take Back Day makes it easier than usual for people to turn in their unneeded medications, it's not the only day the option is available. People can easily search for local prescription drop-off locations to find a site near them that accepts unused prescriptions throughout the year.
How National Take Back Day Helps Fight Drug Abuse
National Take Back Day is often a person's first contribution against the opioid crisis and drug abuse in general. Because an estimated 39% of people who abuse prescription drugs get them from friends or relatives, participating in the event greatly reduces the chance that your loved ones will abuse your prescriptions. Everyone should take a moment to learn how to safeguard prescription drugs at home to prevent potential abuse.
People living with addiction have difficulty controlling their urges when in search of their next high. Sadly, many people pilfer the medicine cabinets of their friends and family members in search of drugs that can satisfy their cravings and prevent withdrawal from setting in and creating uncomfortable symptoms. Having excess medication stored throughout a house may be too tempting for your friends or family members who are living with addiction to ignore.
Whether out of craving or simple curiosity, people can abuse spare prescription medications to get high. Don't be the dealer.
National Take Back Day Statistics
Previous National Take Back Days saw significant amounts of prescription drugs brought in for safe disposal. The statistics are impressive:
April 2019 National Take Back Day: 468.72 tons collected at 6,258 collection sites
October 2018 National Take Back Day: 457.12 tons collected at 5,839 collection sites
April 2018 National Take Back Day: 474.5 tons collected at 5,842 collection sites
October 2017 National Take Back Day: 456 tons collected at 5,321 collection sites
April 2017 National Take Back Day: 450 tons collected at 5,498 collection sites
Utilizing the statistics provided by the DEA, an estimated 2,306 tons of prescriptions were collected at events since April 2017's National Take Back Day. That's 4,612,000 pounds in just five days.
The April 2019 National Take Back Day utilized 4,969 law enforcement participants from across the continental United States, Alaska, Hawaii, Puerto Rico and the Virgin Islands. With 322 participants, Texas had the most law enforcement participation.
Based on weight, Texas also collected the most dropped-off prescriptions during the same event. The top three states for collections were:
Texas (92,511 pounds)
California (68,308 pounds)
Wisconsin (58,810 pounds)
These statistics show how necessary it is to provide people with ways to safely dispose of their unused prescription medications. If not for these events, literal tons of potentially dangerous medication could still be accessible.
How to Find a Drop-Off Location Near You
The DEA's National Take Back Day website provides users with a collection site locator. The locator allows users to input their location and a selected search radius to find a drop-off site nearby. The DEA encourages people to check the website often, as new collection sites are added to their lists every day.
Alternatively, Googling the phrase "drug drop off near me" will pull up a localized list of sites that will accept your unused prescriptions.
What to Do If You Miss National Take Back Day
If you miss the October 26, 2019, event, don't worry. Another National Take Back Day event happens in the spring, likely during the month of April. That being said, prior to the next event, a better option is to dispose of unneeded medications at approved drop-off locations as soon as possible.
Most law enforcement offices are designated drop-off sites, and some Walgreens and CVS pharmacies have secure drop-off boxes. If you live in a rural area, call ahead to make sure that your destination can accept your prescription, as not every location can take back unused prescriptions.
If you or a loved one abuse prescription medications due to addiction, contact The Recovery Village. With individualized treatment programs, patients can address their addiction and any co-occurring mental health disorders in a safe, supportive environment. Start your healthier future today.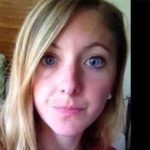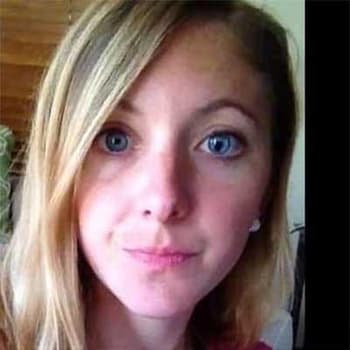 By – Jenni Jacobsen, LSW
Dr. Jenni Jacobsen is a licensed social worker through the Ohio Counselor, Social Worker and Marriage and Family Therapist Board. She has over seven years working in the social work field, working with clients with addiction-related and mental health diagnoses.
Read more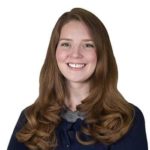 Editor – Renee Deveney
As a contributor for Advanced Recovery Systems, Renee Deveney is passionate about helping people struggling with substance use disorder. With a family history of addiction, Renee is committed to opening up a proactive dialogue about substance use and mental health.
Read more
Medical Disclaimer
The Recovery Village aims to improve the quality of life for people struggling with substance use or mental health disorder with fact-based content about the nature of behavioral health conditions, treatment options and their related outcomes. We publish material that is researched, cited, edited and reviewed by licensed medical professionals. The information we provide is not intended to be a substitute for professional medical advice, diagnosis or treatment. It should not be used in place of the advice of your physician or other qualified healthcare providers.