The United States is currently experiencing what experts are calling an opioid epidemic. Percocet is a brand-name prescription painkiller and is consistently cited as one of the main opioids contributing to prescription medication misuse and dependency across the country.
Similar to most other opioids, Percocet is highly addictive because the substance attaches to the opioid receptors in the brain, triggering dopamine and associated feelings of happiness and euphoria. The substance is so powerful that, in some cases, individuals that are legally prescribed the painkiller end up developing a Percocet use disorder. Opioids like Percocet are particularly dangerous because of the associated side effects. The substance is a depressant, which can cause a slowed heart rate, slowed breathing and drowsiness.
Many people don't understand that sometimes a person struggling with addiction doesn't actively choose to become someone dealing with a Percocet use disorder, nor do they understand that trying to quit is more than an act of willpower. The Recovery Village understands this challenge. The facilities are staffed with medical and clinical professionals who have spent years working in the field. Some of them have even been through rehab for Percocet addiction themselves.
It's never too late to get Percocet treatment. While there is no cure for substance use disorders, they are manageable by using a combination of medical and therapeutic strategies. Percocet addiction treatment is a powerful and effective tool toward the path to recovery for someone dealing with a Percocet dependency.
Whether this is an individual's first time at rehab or they've experienced setbacks and are enrolling to get back on track, The Recovery Village has Percocet addiction treatment options for anyone suffering from a Percocet use disorder. The Recovery Village team is dedicated to helping clients take their lives back, starting with a personalized plan of recovery.
Percocet Addiction Treatment Options
The Recovery Village understands how Percocet use disorder can take over a person's life. The individual starts with taking one or two Percocet pills per day to help alleviate pain from surgery. A few weeks later, the individual is taking a dozen pills every day just to keep the feelings of withdrawal at bay. Addiction is an all-consuming disease, one that does not discriminate, and one that can destroy anything — marriages, families, careers, finances, educations — in its wake.
If someone has a Percocet use disorder, they need medical attention. While in rehab for Percocet addiction, clients will learn to understand their addiction, how to cope with the stressors of life that may have triggered their substance misuse, and how to prevent Percocet dependency from taking hold again once they are in recovery. Recovery is a lifelong process, so it's essential that clients invest in a quality Percocet treatment program that will give them the skills needed to maintain sobriety for the rest of their life.
The Recovery Village offers several Percocet addiction treatment options to suit every clients' needs. The rehab for Percocet addiction treatment offerings include:
Medically-supervised detoxification
Partial hospitalization programming
Residential inpatient treatment
Intensive outpatient treatment
Dual diagnosis treatment
Aftercare planning and setbacks prevention
Each client's Percocet treatment plan is customized to them and their specific needs following intake and evaluation. During evaluation, the Recovery Village team conducts medical and psychiatric tests to determine the extent of a client's substance use disorder and if they have any co-occurring mental health disorders. Typically, following the evaluation, the next step is detox. Once Percocet is out of a client's system, therapy begins. Each client participates in a variety of therapies, including individual counseling, group therapy, non-traditional or alternative therapies, and some clients may even participate in family therapy sessions.
Regardless of what a client's personal therapy plan entails, each client leaves The Recovery Village with an aftercare plan in place to ensure they have a support network following rehab for Percocet addiction. This aftercare plan may include doctor appointments and drug testing with a primary care physician, sessions with a counselor, or a schedule of support groups in their area.
Percocet Detox Process
Detoxification is a natural process the body undergoes to rid itself of toxins. While detoxifying diets or cleanses can help get rid of chemicals and toxins in foods, a substance detox will rid all traces of a substance from the body. This process can be painful and uncomfortable for those who have developed a dependence to or who are addicted to a substance. Prescription opioid detox — including Percocet detox —is notorious for being particularly unpleasant and difficult due to the nature of the substance and how it affects the brain.
During Percocet detox, a person may experience withdrawal symptoms. Some of the most common symptoms are vomiting, diarrhea and sweating, which are all ways the body expels Percocet and its toxins. This process can make detoxification dangerous because in the process of losing these liquids, a person can easily become dehydrated and nutrient deficient.
It's important for patients undergoing detox to do so carefully in a medically supervised environment. Percocet detox centers or rehab facilities like The Recovery Village offer 24/7 medical supervision for those detoxing from Percocet. The medical team ensure that clients are fully hydrated, their electrolytes and other nutrients are maintained and their pain is at a manageable level.
Percocet detox is different for each person. The severity of a client's withdrawal symptoms, how quickly the symptoms begin and how long it takes to stop experiencing withdrawal symptoms will depend on several factors:
The duration they misused Percocet.
The amount of Percocet they misused.
The way they consumed Percocet.
If they combined Percocet with other substances
During the detox process, the medical staff at a recovery center work with the patient to develop a plan for further substance treatment and recovery. Detoxification is merely the first step in recovery. The Recovery Village offers several Percocet addiction treatment options, including inpatient and outpatient programs.
Detoxification may be the physical act of getting sober, but living a sober lifestyle requires the right mindset, as well as an arsenal of sober living and other coping skills. During rehab for Percocet addiction, the medical and clinical teams can help the client uncover why they began misusing Percocet and teach them how to manage cravings.
Inpatient Percocet Rehab
During inpatient Percocet rehab, patients usually live at the facility in order to actively participate in treatment. Inpatient rehab typically lasts a minimum of 28 days, but the longer a person stays in rehab for Percocet addiction, the more likely they are to maintain sobriety and avoid setbacks. The benefit behind inpatient rehab and living at the facility is the sober living environment, which is free of temptations and addiction triggers. Inpatient rehab also provides patients with 24/7 access to medical and clinical personnel in case of an emergency.
For most clients, inpatient Percocet addiction treatment starts with detoxification. The medical team supervises clients during detox to ensure that the detox process is as safe and comfortable as possible.
Treatment follows detox and consists of several different types of therapy. Clients who participate in inpatient Percocet addiction treatment can meet with their counselor for individual therapy multiple times per week, depending on their treatment plan. Clients will also participate in daily group therapy sessions, which help develop a sense of camaraderie between clients. Group therapy sessions can focus on a variety of topics through the lense of addiction, including trauma survival, family issues, and sexuality. The Recovery Village also employs alternative therapies to help patients better solidify the recovery process.
Outpatient Drug Rehab for Percocet Addiction
Most patients begin rehab and find success in inpatient treatment. However, it can often be a shock to transfer out of inpatient and back to "normal life" where a patient may find themselves surrounded by triggers and temptation. Many patients find that transitioning from inpatient rehab to outpatient rehab helps them maintain recovery and slowly ease back into their daily routines. During outpatient rehab, clients do not live at a facility but continue attending therapy sessions. Outpatient programs are different for each person.
Paired Dual Diagnosis and Co-Occurring Disorders Treatment
The Recovery Village is committed to healing the entire patient, not just their substance use disorder. For this reason, the intake process begins with an evaluation. Not only will the staff assess clients' addiction to Percocet, but they will also evaluate the client to see if they are concurrently battling a mental health illness. When a person struggles with Percocet use disorder and a psychiatric disorder at the same time, it's called a dual diagnosis.
These co-occurring disorders can often fuel each other. For example, a client may feel embarrassed and self-conscious about their Percocet use disorder. Which caused them to develop depression. Conversely, they could have been depressed and started taking Percocet to cope with the negative feelings.
It's essential to treat co-occurring disorders during addiction treatment to fully address the addiction, along with treating the source of the disorder. As clients with the clinical staff in individual therapy, clients will address both their addiction, as well as their mental health disorder.
Treatment for Percocet Rehab
Attending rehab for Percocet addiction gives clients the tools they need to live a healthy, happy and sober life, but recovery doesn't end once they leave the facility. Recovery is a lifelong journey and there will be days when it's harder than others to maintain their sobriety. Returning to taking Percocet after choosing and maintaining sobriety is unfortunately common part of the recovery process.
The Recovery Village wants to see people thrive in recovery, so they work hard to develop a setback prevention plan for each client. Facilities help establish aftercare support for all patients before they leave the program, to help prevent setbacks. As the facility develops an aftercare plan for clients, their medical and clinical staff will be in touch with doctors and therapists near them, enrolling them as patients in their practices and setting up initial appointments. Continuing therapy and drug testing following rehab helps clients stay accountable to their recovery and ease the transition out of a sober living community.
For some patients, staying in a sober living community is essential to their recovery, so an aftercare plan may also involve securing room and board at a sober living home or facility. Sober living communities offer a temptation-free space, as well as a sense of camaraderie because clients will be familiar with one another from group therapy and inpatient rehab. The Recovery Village offers alumni groups for any program alumnus who want to stay connected following rehab and maintain the friendships they may have made during treatment. Aftercare planning also involves identifying programs in a client's area that they can attend and arrange for a sponsor.
Paying for Percocet Rehab
The cost of rehab for Percocet addiction varies based on the type of treatment a person receives, like inpatient or outpatient, and how long they are enrolled in the program. Each person deserves to benefit from the best care available to them and live a healthy and sober life. For this reason, facilities do offer some flexibility with payment plans and other rehab payment methods.
Does Insurance Cover Percocet Addiction Treatment
To best understand what an insurance provider will cover, clients can speak with a customer service representative. Call The Recovery Village today and our knowledgeable associates can assist you with any insurance-related questions, in order to get you the most coverage possible.
Alternative Payment Options
If a client doesn't have health insurance or their plan does not cover the full extent of treatment, there are alternative payment methods available. Every person facing Percocet addiction or another substance use disorder deserves to get high-quality care, and many facilities are willing to work with clients and their family to make this financially possible. Please contact The Recovery Village and associates are ready to discuss your unique medical and financial situation so you can begin the recovery process as soon as possible.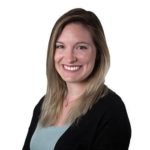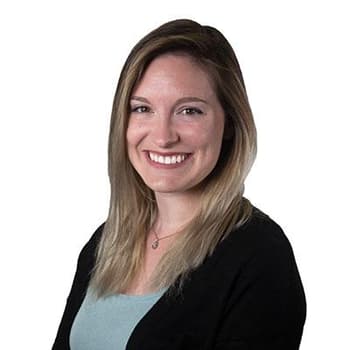 By – Camille Renzoni
Cami Renzoni is a creative writer and editor for The Recovery Village. As an advocate for behavioral health, Cami is certified in mental health first aid and encourages people who face substance use disorders to ask for the help they deserve.
Read more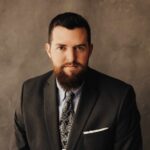 Medically Reviewed By – Benjamin Caleb Williams, RN
Benjamin Caleb Williams is a board-certified Emergency Nurse with several years of clinical experience, including supervisory roles within the ICU and ER settings.
Read more
Medical Disclaimer
The Recovery Village aims to improve the quality of life for people struggling with substance use or mental health disorder with fact-based content about the nature of behavioral health conditions, treatment options and their related outcomes. We publish material that is researched, cited, edited and reviewed by licensed medical professionals. The information we provide is not intended to be a substitute for professional medical advice, diagnosis or treatment. It should not be used in place of the advice of your physician or other qualified healthcare providers.