Understand what to expect during Percocet withdrawal & detox – physical and psychological withdrawal symptoms, how long detox takes, tapering, and dealing with relapse.
Article at a Glance:
Abruptly stopping the use of opioids is not recommended.
Physical dependence is not uncommon and can result in a withdrawal syndrome when Percocet use is discontinued.
Your experience with Percocet withdrawal will vary depending on how long you've been using Percocet, as well as the dosage.
Physical and psychological symptoms may occur as soon as four hours after you take your last dose. Pain, including pain in your muscles, back, and joints and sleep disturbance are also common.
An Overview
If you use Percocet long enough, your body will eventually become dependent on the drug. When this happens, if you try to stop using it, you'll likely experience some physical and psychological withdrawal symptoms. The first days of Percocet detox are usually the hardest.
To have the best chances for success, medical supervision and the assistance of trained professionals is essential. In a medical detox program, opioid use is gradually tapered off to avoid withdrawal symptoms, prescription detox medications are used to help ease symptoms of withdrawal, and individual and group counsel can assist with the psychological symptoms you may experience.
Percocet Withdrawal Symptoms
Abruptly stopping the use of opioids is not recommended. Physical dependence is not uncommon and can result in a withdrawal syndrome when use is discontinued. Symptoms may include restlessness, excessive tearing, runny nose, yawning, sweating, chills, muscle pain, upset stomach, nausea, vomiting, and diarrhea. Psychological symptoms may include feelings of irritability, and anxiety.
Pain is also common, including pain in your muscles, bones, and joints. Sleep disturbance is also common. Keep an eye on increased blood pressure, respiratory rate or heart rate, as these could be serious signs that something is wrong.
Physical Symptoms of Percocet Withdrawal
Some physical symptoms of opioid withdrawal are:
Nausea
Vomiting
Sweating
Runny nose
Tearing
Diarrhea
Cramps
Muscle spasms and aches
Fatigue
Tremors
Hot or cold spells
Insomnia
High blood pressure
Dilated pupils
Psychological Symptoms of Percocet Withdrawal
Some psychological symptoms of Percocet withdrawal include:
Irritability
Anxiety
Agitation / Aggression
Depression
Mood swings
Inability to concentrate
Paranoia
Hyperactivity
Percocet Withdrawal Timeline
Percocet withdrawal symptoms can begin as soon as four hours after you take your last dose of the narcotic. If you have been taking Percocet for a long period of time, these symptoms may take longer to manifest. For most people, Percocet withdrawal will last at least one week. Chronic users may experience withdrawal for up to three or four weeks.
The severity of your withdrawal symptoms, how quickly they begin and how long it takes to stop experiencing withdrawal will vary depending on several factors:
How long you abused Percocet
How much of the narcotic you were taking
How you consumed the drug
If you are abusing more than one drug at a time
The following timeline will provide you with a general idea of what the detox process will look like.
Days 1-3: Percocet has a half-life of 4 hours for a single dose, so symptoms of withdrawal will likely peak in severity and intensity on the first day. For many, the physical feelings of pain, accompanied by vomiting and diarrhea can make detox almost impossible if you're trying to do it on your own. Getting through these in the first few days without falling back on Percocet use is the key to a successful detox.
Days 4-7: Your first week of detox will have you experiencing a range of physical symptoms. Acute withdrawal symptoms include cramping, chills, and insomnia. At this stage, you may also experience cravings for Percocet, which you must learn how to cope with in order to experience long-term success. This is where counseling helps.
Week 2: After 7 days of detox, you should be ready to enter a drug rehab program. Although you may still experience physical pain, as well as feeling tired and needing more sleep, this is the stage in which emotional issues like depression and anxiety start to become real issues. Again, counseling and group therapy are needed to deal with these.
Weeks 3 & 4: Chronic users may experience prolonged withdrawal into weeks 3 and 4. Symptoms may continue to linger well beyond the first month. Be prepared for some hard work ahead. This is where it really helps to have professionals assisting you.
Percocet Detox Process
Detoxification is a natural process the body undergoes to rid itself of toxins. This process can be moderately painful for those who have developed a dependence to or who are addicted to a drug. Prescription opioid detox — including Percocet detox — is notorious for being particularly unpleasant and difficult due to the nature of the drug and how it affects the brain.
During Percocet detox, which normally lasts 5-7 days, a person will experience withdrawal symptoms. Some of the most common are vomiting, diarrhea and sweating — all ways of expelling Percocet and its chemicals from the body. This can make detoxification dangerous, however, because in the process of losing these liquids, a person can easily become dehydrated and nutrient deficient.
For this reason, it's especially important for those undergoing detox to do so carefully in a medically-supervised environment. Detox centers or rehab facilities such as The Recovery Village offer 24/7 medical supervision for those detoxing from Percocet. Our nurses and doctors will make sure you're fully hydrated, your electrolytes and other nutrients are maintained and your pain is at a manageable level. When medically appropriate, we use detox medication to aid patients who experience severe pain during withdrawal.
During your detox at The Recovery Village, we will also work with you to develop a plan for further drug treatment and recovery. Detoxification is merely the first step in the long process that is recovery.
Medication-Assisted Detox
Certain medications can mimic the effect of Percocet in the brain, "tricking" it into thinking you are receiving the drug when you are not and therefore lessening the severity of withdrawal symptoms. Our doctors at The Recovery Village determine on a case-by-case basis whether using certain medications to ease your withdrawal is right for you.
Some medications used to detox from Percocet and other prescription opioids include:
Strategies for Quitting Percocet at Home
There are two common strategies for quitting Percocet — all at once, also known as cold turkey, or tapered. Withdrawal can make both of these methods difficult. When quitting cold turkey, withdrawal symptoms will begin sooner and feel more severe because of the sudden lack of Percocet in your system. Tapering, or reducing the amount of drug dosage over time, can ease these withdrawal symptoms but is often difficult to maintain because it requires strong willpower. Tapering also makes withdrawal last longer, drawing out the symptoms for weeks or months, potentially.
Some also believe in the power of alternative or home therapies to manage withdrawal symptoms, although there is typically limited scientific research or evidence to support these theories. A few popular home remedies for Percocet withdrawal include getting acupuncture, drinking ginseng tea and taking u'finer or Tai-Kang-Ning supplements.
In both cases, opioid withdrawal can be dangerous and potentially life-threatening. It's recommended that you undergo detox in a medical facility, such as a hospital or detox center, to avoid these adverse symptoms.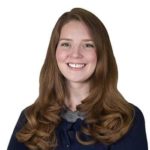 Editor – Renee Deveney
As a contributor for Advanced Recovery Systems, Renee Deveney is passionate about helping people struggling with substance use disorder. With a family history of addiction, Renee is committed to opening up a proactive dialogue about substance use and mental health.
Read more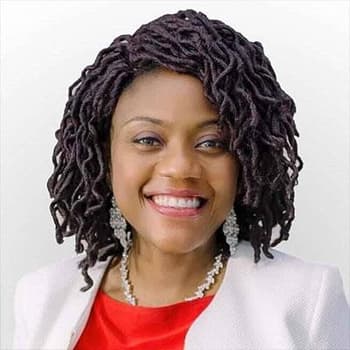 Medically Reviewed By – Dr. Obianuju Helen Okoye, MD, MBA, MS-Epi
Dr Helen Okoye is a highly accomplished and sought after American Public Health Physician with a medical degree (MD), an MBA in Healthcare Management, and a master's in Epidemiology/Public Health.
Read more
Sources
---
Center for Substance Abuse Treatment. "Detoxification and Substance Abuse Treatment." Substance Abuse and Mental Health Services Administration, 2006. Accessed February 10, 2021.
StatPearls Publishing. "Opioid Withdrawal." January 2020. Accessed February 10, 2021.
FDA. "Percocet." Revised July 2018. Accessed February 10, 2021.
Fathi, Hamid Reza et al. "Crosstalk between Sleep Disturbance and […] A Narrative Review." Addiction & health vol. 12, 2020. Accessed February 10, 2021.
Kosten, Thomas R, and Tony P George. "The neurobiology of opioid dependence: i[…]tions for treatment." Science & practice perspectives vol. 1, 2002. Accessed February 10, 2021.
Medical Disclaimer
The Recovery Village aims to improve the quality of life for people struggling with substance use or mental health disorder with fact-based content about the nature of behavioral health conditions, treatment options and their related outcomes. We publish material that is researched, cited, edited and reviewed by licensed medical professionals. The information we provide is not intended to be a substitute for professional medical advice, diagnosis or treatment. It should not be used in place of the advice of your physician or other qualified healthcare providers.