Get the assessment you've been wanting and learn if you qualify for our Oxycodone detox program and start your life freed from the grips of addiction.
Prescription opioids are among the most commonly misused drugs. Unfortunately, oxycodone is no exception to this rule. According to the National Council on Alcoholism and Drug Dependence (NCADD), about 75 percent of people who abuse narcotics abuse either oxycodone or hydrocodone, which are two of the most dangerous opioids available today. Because oxycodone is both physically and psychologically addictive, people with an oxycodone use disorder can experience withdrawal symptoms once they stop taking the substance. The process of oxycodone detox can be dangerous without professional help and supervision.
At The Recovery Village, our trained medical staff helps clients go through oxycodone detox as safely and comfortably as possible. If you or a loved one is ready to begin the recovery process, starting with medical detox at a reliable center like The Recovery Village can set you up for success in sobriety.
Drug addiction involves a chemical change in the brain, during which time the brain and body become accustomed to a substance's presence. Because the body is used to the substance's presence, a person who is struggling with addiction will often feel intense physical and mental effects once they stop taking the substance. Many people who are addicted to oxycodone experience these effects — collectively referred to as withdrawal — once they begin the recovery process.
Some of the physical signs of oxycodone withdrawal include:
Abdominal cramps
Body aches
Chills
Diarrhea
Dilated pupils
Dizziness
Fatigue
Flu-like symptoms
Goosebumps
Headaches
High blood pressure
Hormone imbalance
Insomnia
Itching
Muscle pain
Nausea
Night sweats
Rapid heartbeat
Restlessness
Runny nose
Tearing
Vomiting
Yawning
The psychological signs of oxycodone withdrawal include:
Agitation
Anger
Anxiety
Inability to concentrate
Confusion
Cravings
Depersonalization
Depression
Irritability
Mood swings
Panic attacks
Suicidal thoughts
If experienced outside of a professional clinical setting, oxycodone withdrawal symptoms can be life-threatening. Undergoing detox under the care of licensed, compassionate medical professionals is the best way to ensure your safety and start your recovery off on the right foot.
The oxycodone withdrawal timeline is the amount of time that it typically takes for an individual to detox from oxycodone. While most oxycodone detox timelines last for a similar amount of time, the length of detox can be longer or shorter depending on a wide variety of factors. These include age, gender, weight, length of use, frequency of use, typical dosage and other substances used.
Duration of Withdrawal
Oxycodone withdrawal symptoms typically begin to appear between eight and twelve hours after an individual stops taking oxycodone. Once withdrawal symptoms set in, they can last anywhere from a few days to a week. In most cases, they peak within 72 hours and gradually subside. While the worst symptoms usually pass within a few weeks, less severe side effects, including cravings, persist for longer.
Cold Turkey Oxycodone Withdrawal
There are two ways to go through withdrawal from oxycodone. The first is tapering, or gradually reducing an oxycodone dosage over time. The second is by quitting cold turkey, or ceasing oxycodone use all at once.
Quitting cold turkey can seem like an attractive option for people who are frustrated with their addiction and want to enter recovery, especially those asking the question, "How long does oxycodone withdrawal last cold turkey?" Some people think it'll be easier to experience withdrawal all at once, like ripping off a band-aid. Quitting cold turkey may possibly expedite the detox process, but it also often increases the intensity of withdrawal symptoms. Coupled with intense cravings for oxycodone, the cold turkey withdrawal experience can be unbearable. As a result, many people experience setbacks.
To avoid relapse and experience a less severe set of withdrawal symptoms, it's usually best to detox under the watchful eye of medical professionals. That way, tapering medications can be utilized if necessary, and doctors will be close by in case of medical emergencies.
There are a number of different approaches to oxycodone detox, ranging from at-home detox to detoxing with professional assistance. The flexibility of an at-home detox can be alluring, but this method presents a whole host of challenges and roadblocks that don't just make recovery more difficult — they make detoxing more dangerous. Many of the side effects of withdrawal can be life-threatening. Resisting the urge to take oxycodone without accountability can be incredibly difficult. As a general rule of thumb, it's best to undergo detox in a professional center under the care of doctors and nurses.
While physicians recommend that people undergo oxycodone detox at a professional detox facility, there are a variety of settings where detox can safely take place. Some of these include hospitals, medical clinics and detox centers. If an individual is incarcerated, prisons and jails are usually equipped with the medical resources and professionals needed to facilitate a safe detox. The key to a successful detox is professional medical supervision. Without professional supervision, it can be all too easy to begin taking oxycodone again to relieve withdrawal symptoms, or for serious withdrawal symptoms to become life-threatening.
Medications for Oxycodone Withdrawal & Detox
One of the most significant benefits of undergoing detox at a professional detox center is the availability of withdrawal medications. While pharmaceuticals aren't part of every person's detox process at The Recovery Village, they help make the withdrawal process significantly more bearable and safe for countless clients. The administration of detox medications is left to the discretion of physicians and nurses, and must be evaluated on a case-by-base basis.
Detoxification is the first step in every oxycodone treatment program at The Recovery Village. During this process, the body works to cleanse itself of oxycodone and any other addictive substances. Detox can be a difficult time in the recovery journey. Once withdrawal symptoms set in, they can persist for hours, days or weeks, and depend on individual factors. Because of this, medical and personal support is crucial to a client's success.
During detox at The Recovery Village, doctors and nurses monitor patient progress closely and do everything they can to make the process as comfortable as possible. Many clients don't want to eat or drink during detox, but proper nutrition is essential to overcoming oxycodone detox symptoms. The Recovery Village's staff encourages clients to consume all of the food and water they need to stay healthy and hydrated. They can also administer withdrawal medications if deemed medically necessary and safe.
Following detox, many clients feel empowered, positive and ready to make their sobriety last. But without additional treatment, it can be difficult to fully commit to recovery. Clients are usually still unsure of their triggers and pain points during this early stage of recovery and have not yet learned the coping skills they need to stay sober. These skills develop and grow during inpatient or outpatient oxycodone addiction care.
Oxycodone addiction care at The Recovery Village typically involves:
Evaluation: Because every person struggling with addiction is unique, it's important that staff members understand each client's individual needs before creating a treatment plan for them. During the evaluation, clinicians assess each client's past medical history and current mental health status to create a care plan that is customized to their treatment goals.
Individual counseling: During individual counseling, clients work with professional therapists to better understand the roots of their addictions, recognize and correct harmful thought patterns, and build a new, fulfilling life outside of substance use.
Group counseling: Group counseling allows clients to hear the experiences of peers who also struggle with oxycodone addiction. It also provides an opportunity to practice newly learned communication skills and coping mechanisms with a group of compassionate people.
Family counseling: Addiction is a disease that doesn't just impact the person who's struggling with substance use disorder — it touches everyone close to them. Family counseling helps clients and the people who love them address past hurts, overcome harmful dynamics, and work toward newfound closeness and acceptance.
Healing amenities: While clinical healing is the core focus at The Recovery Village, we believe that therapeutic value can be found in a variety of activities, including exercise, yoga, meditation and journaling. We offer access to these recreational amenities when deemed clinically appropriate.
Medication management: When necessary, physicians at our centers can supplement therapeutic care with pharmaceutical medications. This can be particularly beneficial to clients with co-occurring mental health conditions.
Aftercare planning: To help ensure continued recovery outside of formal treatment, case managers and clinicians work together to create detailed aftercare plans. These help clients connect to local support in their communities, bolstering their chances of long-term recovery after formal care.
If you're struggling with oxycodone addiction, hope is closer than you think. With locations across the country, The Recovery Village can connect you to the treatment you need to start your healing process. If you'd like more information about our programs or want to talk over your options, reach out to an representative today. You call is toll-free, and carries no obligation to begin treatment.
Visit the following websites to learn about The Recovery Village's network of drug and alcohol rehabilitation facilities. Call today for admissions. Each center is ready to help people learn how to cope with their addiction and uncover the root causes for their substance use disorder.
Orlando Recovery Center: A premier rehabilitation facility in Orlando, Florida that helps individuals recover from addiction and substance use disorders. The center also offers the opportunity to treat co-occurring disorders.
The Recovery Village Columbus: Located in Ohio, this facility provides inpatient, outpatient and aftercare treatment for people looking to begin detox. The center provides individualized plans to help patients through recovery while addressing their unique co-occurring disorders or any setbacks that may happen during recovery.
The Recovery Village Palmer Lake: In Colorado, this facility offers inpatient, outpatient and intensive outpatient treatment for individuals looking to kick-start their journey to recovery.
The Recovery Village Ridgefield: Located right in southern Washington, this facility provides patients with outpatient and aftercare programs. Just 20 minutes outside of Portland, this facility assists individuals who are ready to begin treatment.
The Recovery Village: In Umatilla, Florida, this is a rehabilitation facility that provides resources for individuals seeking drug and alcohol treatment. There are inpatient, outpatient, intensive outpatient and partial hospitalization treatment programs available for those suffering from Ambien addiction.
IAFF Center of Excellence: Specializes in assisting firefighters who struggle with behavioral health problems and addiction. Members can enter the recovery process sooner so they can return back to work as quickly as possible. Inpatient, partial hospitalization and intensive outpatient programs are all available at this facility, where patients can address their Ambien addiction in a safe, supportive environment.
Denver Mental Health & Counseling: Denver Mental Health and Counseling by The Recovery Village is a physician-led outpatient center specializing in evidence-based addiction and mental health treatments, offering services such as TMS, IOP, and personalized care for both ongoing and new patients, dedicated to fostering long-term recovery and overall well-being.
The Recovery Village Palm Beach at Baptist Health: The Recovery Village Palm Beach at Baptist Health is a premier physician-led treatment center in South Florida, offering a comprehensive spectrum of services from medical detox to outpatient programs for alcohol, drug, and co-occurring mental health conditions, with a commitment to rejuvenating lives, families, and communities, and facilitating same-day admissions.
The Recovery Village Atlanta: Located in Roswell just outside downtown Atlanta, is a 62-bed physician-led treatment facility offering a comprehensive range of services, from medical detox to outpatient care, specializing in alcohol, drug, and co-occurring mental health conditions, dedicated to transforming lives, families, and communities throughout Georgia.
The Recovery Village Kansas City: The Recovery Village Kansas City, an 80-bed facility in Raytown just 10 miles from downtown, offers a comprehensive range of evidence-based treatments for addiction and mental health conditions, overseen by physician leaders, and is dedicated to revitalizing lives, families, and communities throughout the Midwest.
The Recovery Village Cherry Hill at Cooper Health: The Recovery Village Cherry Hill at Cooper, situated just 20 minutes from Philadelphia, is a leading rehab facility in South Jersey providing comprehensive, evidence-based addiction and mental health treatments, ranging from medical detox to teletherapy, with a dedicated team committed to guiding adults on their path to lifelong recovery.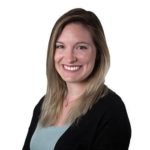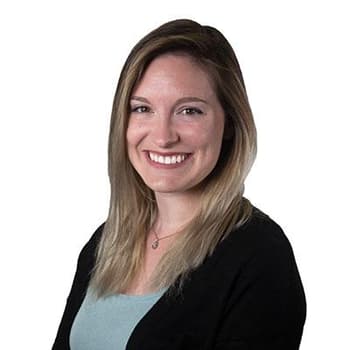 Editor – Camille Renzoni
Cami Renzoni is a creative writer and editor for The Recovery Village. As an advocate for behavioral health, Cami is certified in mental health first aid and encourages people who face substance use disorders to ask for the help they deserve.
Read more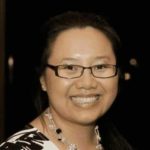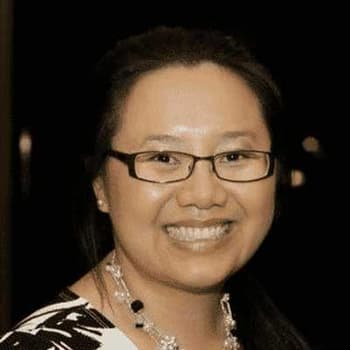 Medically Reviewed By – Sendra Yang, PharmD
Sendra is a pharmacist with a specialty in drug information. Her experience includes hospital pharmacy, drug/medical information, medical writing, formulary management practice, pharmaceutical industry, and teaching.
Read more
Medical Disclaimer
The Recovery Village aims to improve the quality of life for people struggling with substance use or mental health disorder with fact-based content about the nature of behavioral health conditions, treatment options and their related outcomes. We publish material that is researched, cited, edited and reviewed by licensed medical professionals. The information we provide is not intended to be a substitute for professional medical advice, diagnosis or treatment. It should not be used in place of the advice of your physician or other qualified healthcare providers.