As the opioid epidemic continues, employers play a key role in whether employees have the resources to seek help for substance use.
As the opioid epidemic continues to sweep across America, employers are realizing that many of their workers may struggle with substance use. Opioid use can have a costly toll on companies whose workers may not be able to focus on their jobs as they battle addiction. Further, workers who are too scared of losing their jobs to ask for help may not get the aid they need to quit substance use. By addressing opioid use head-on, employers can save money and lives and can create a happier and healthier work environment.
Its Impact on Workplace Productivity
Opioid abuse is estimated to cost employers about $18 billion a year in lost productivity. Few companies are untouched, and the National Safety Council even has an online calculator so employers can estimate how much the epidemic is costing them. Most employers are aware that the epidemic now reaches their office doors: in 2017 alone, 70% of employers stated they were affected by the opioid epidemic.
This awareness is coupled with increasing opioid deaths in the workplace. According to Quest Diagnostics, between 2013 and 2016, there was a 38% increase in the number of overdose deaths at work. Even when a worker can still balance work and drug use, there are costs to the employer. A worker struggling with substance use misses an average of 14.8 days of work a year, about four more days than other workers. Even so, a majority of employers have no plans to address opioid abuse at work.
The Impact of Drug Testing on Employee Safety
It is possible to recognize opioid use in the workplace. One of the most common strategies is drug testing. Many employers require drug testing as a condition of a job offer. Some even require workers to pass random drug tests. Testing can increase safety in industries where this is a concern. One study by the National Safety Council showed that injuries decreased by 71.2% when drug testing was started in one company.
Because most opioids show up in urine drug tests, it is possible to detect opioid use among employees by requiring regular drug tests. Because state laws on drug testing vary, it is important to talk to a lawyer to make sure that company testing adheres to state laws and regulations.
Recognizing the Signs of Opioid Use at Work
Workers will typically display behavioral symptoms of opioid use. At first, a worker's behavior may not raise any red flags. They may come across as relaxed and appear to be doing fine. However, as opioid addiction continues or worsens, other signs may emerge. Co-workers may be among the first to see these symptoms, which can include.
Signs of Opioid Use
Mood swings
Changes in energy level
Falling asleep in strange places
Sudden withdrawal symptoms, such as:

Nausea
Diarrhea
Sweating
Shaking
Aches
Sniffing, or a runny nose
Anxiety
Irritation

Finding medicine bottles in the trash
Signs of money problems, like asking to be paid early, trying to borrow money or stealing
Social isolation at work
Providing Employee Assistance for Opiate Addiction
According to the National Safety Council, about 70% of companies offer an Employee Assistance Program (EAP) to help problems like drug use. One of the reasons for this is that contracting with an EAP to treat a worker can be much less costly than hiring someone new. Replacing a worker can cost up to 200% of that worker's total annual compensation. Their studies have shown that EAP programs have a return on investment that can reach up to $13 per dollar spent on the program.
Even so, it may be tempting to fire a worker who struggles with opioid use. However, the law may consider this person to have a disability. Therefore, firing someone, for this reason, may be complicated and lead to legal trouble for the employer.
Reducing the Stigma of Addiction at Work
Strategies to avoid stigma about opioid use and addiction are important for fixing the problem. The United States Surgeon General recommends strategies for getting rid of opioid stigma, like:
Ways to Reduce Opioid Stigma
Not being afraid to talk about opioid abuse
Encouraging people to only take meds as prescribed
Discussing non-opioid pain treatment options
Understanding that addiction is a disease
Having a plan to deal with overdoses and learning how to use naloxone
Even if it feels uncomfortable to bring up the topic of addiction, it is important to do so. Having a written opioid use policy to review with all workers is an important first step. Another step is to incorporate mental health issues into diversity initiatives. By knowing where they stand, workers may feel safer seeking treatment and avoid further problems down the road. Without help, problems can arise, like:
Providing Full-Spectrum Mental Health Care Coverage
About 54% of employers rank the expansion of mental health coverage as an area that concerns them. This is important because most people who struggle with substance use never seek help. One factor contributing to this is the high cost of opioid addiction treatment programs, including mental health programs.
Getting help for addiction without insurance can be difficult and costly. Having lower barriers for workers to access help can make them more likely to do so. Employer-sponsored mental health programs can help to achieve this. Further, EAPs that have a mental health component have reported high levels of return on investment.
Offering Treatment and Back-to-Work Programs
Offering substance use treatment is an area that nearly half of employers rank as a top area of concern. When a worker has gotten treatment and is ready to return to their job, it can be helpful to have a plan to reintegrate them. Making sure there is a policy in place on how to come back to work after a leave of absence is a good first step.
Having a formal back-to-work program can be helpful for several reasons, including:
Retaining the worker and reducing the costs of replacing them
Keeping the employee accountable
Boosting morale
Sending a message that you care and want to support workers
To support this effort, some states like Ohio have started to pilot a compensation program for companies who hire workers recovering from substance use. The program includes manager training to help address issues faced by workers in recovery. In addition, some companies are beginning to offer second-chance programs for applicants who fail drug screens. As other companies follow suit, they will be able to benefit from the skills and talents of workers recovering from substance use.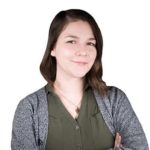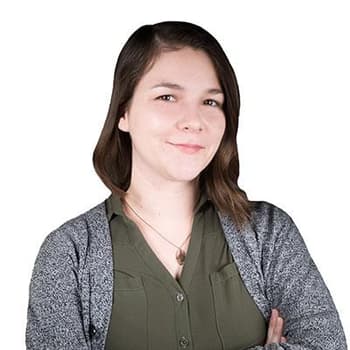 Editor – Megan Hull
Megan Hull is a content specialist who edits, writes and ideates content to help people find recovery.
Read more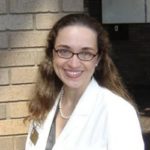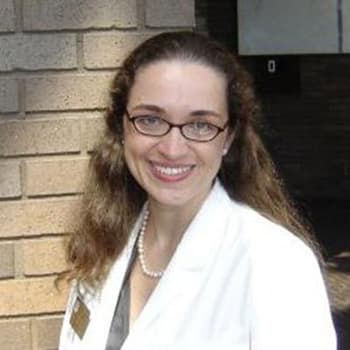 Medically Reviewed By – Dr. Jessica Pyhtila, PharmD
Dr. Jessica Pyhtila is a Clinical Pharmacy Specialist based in Baltimore, Maryland with practice sites in inpatient palliative care and outpatient primary care at the Department of Veteran Affairs.
Read more
Sources
---
Clark, Ann D. "How to Manage Opioid Addiction in the Workplace." Quartz, August 6, 2019. Accessed August 24, 2019.
Safety Management Group. "Detecting and Dealing with Workplace Opioid Abuse." March 28, 2016. Accessed August 24, 2019.
Quest Diagnostics. "How the Opioid Crisis Affects the Workplace." January 2019. Accessed August 24, 2019.
National Safety Council. "The Proactive Role Employers Can Take: O[…]ids in the Workplace." Accessed August 24, 2019.
Dalbi-Jones, Kristi. "Return-to-work Programs: A Critical Next[…]rom Opioid Addiction." Willis Towers Watson, October 15, 2018. Accessed August 24, 2019.
Willis Towers Watson. "As National Attention Turns to Rising Dr[…]mployers Slow to Act." March 27, 2019. Accessed August 24, 2019.
Pyrillis, Rita. "Opioid Treatment Programs Offer Second C[…]ers Facing Addiction." Workforce, March 18, 2019. Accessed August 24, 2019.
Pyrillis, Rita. "Construction Industry Nailing Down Opioid Addiction Woes." Workforce, January 5, 2018. Accessed August 24, 2019.
Medical Disclaimer
The Recovery Village aims to improve the quality of life for people struggling with substance use or mental health disorder with fact-based content about the nature of behavioral health conditions, treatment options and their related outcomes. We publish material that is researched, cited, edited and reviewed by licensed medical professionals. The information we provide is not intended to be a substitute for professional medical advice, diagnosis or treatment. It should not be used in place of the advice of your physician or other qualified healthcare providers.