When you have an addiction and a co-occurring mental health disorder, quality Internet content can be a valuable source of information. Mental health blogs and podcasts can connect you with people in the recovery community and provide support and information about treatment and symptom management. The Internet is filled with information and content creators, so choosing and consuming quality information is important. Here are our top 10 picks.
1. NAMI (National Alliance on Mental Illness) Blog
The National Alliance on Mental Illness (NAMI) is a leading content creator in the mental health and recovery space. NAMI is a non-profit organization that advocates for mental health treatment and provides support and education to benefit people with mental health disorders and their loved ones.
NAMI's blog posts include numerous pieces written by individuals with mental health conditions. For instance, one recent blog post details the experiences of a student who struggled with depression and took medical leave from college to care for herself. The article includes tips for those struggling to cope with symptoms of depression.
2. Therapy for Black Girls
Listen to episodes from this creator's podcast. Therapy for Black Girls recognizes the cultural needs of women of color who are taking steps to learn about their mental health and protect their psychological well-being. Dr. Joy Harden Bradford, Ph.D., leads the podcast.
The podcast includes at least weekly postings on topics related to mental health. Recent postings address issues including trauma, imposter syndrome and weight-related bias.
3. Your Mental Health Pal
One of the top blogs on mental health is available through Your Mental Health Pal. This creator has blog posts on several topics, so there is something for everyone.
Your Mental Health Pal offers free content, with the option to access posters, mood trackers and guides for a small fee. Recently posted free blogs address topics like antisocial personality disorder, minority mental health and psychological abuse.
4. Sleep With Me
Sleep With Me is a podcast that tells bedtime stories to help put listeners to sleep. If you struggle with insomnia, this podcast can be a lifesaver. It's been featured in the New York Times, and backed by Forbes, Popsugar and BuzzFeed.
Studies have shown that high-quality sleep is linked to better mental health, so if you have symptoms of depression, anxiety or trauma, you might find this podcast improves your psychological functioning. Healthy sleep can also be important in your recovery journey when overcoming an addiction.
5. Understanding Addiction
Led by neuroscientist and professor of developmental psychology Marc Lewis, the Understanding Addiction blog offers postings on addiction-related topics and live webcasts called "salons," where attendees can share perspectives on addiction-related matters.
The webpage features blog posts related to addiction and links to some of Lewis' talks and books. Lewis himself once lived with an opiate addiction.
6. Anxiety Sisters
The Anxiety Sisters blog includes postings related to sensory overload and self-care and podcasts featuring the voices of doctors, advocates, life coaches and social workers.
Anxiety Sisters was developed by two friends who met in college and have learned to overcome their anxiety. Their mission is to create a safe space for others with anxiety to learn how to manage their symptoms. The blog also offers helpful information for people who misuse substances to manage anxiety.
7. Mind
Based in the UK, Mind provides information and support that is helpful for those across the globe. The page features online peer support and information about different mental health problems.
Mind also has pages specifically for young people and opportunities to engage in fundraising.
8. The Hilarious World of Depression
This content creator has podcasts on Apple and Google. While they're no longer producing new episodes, their archives include episodes in which writers and comedians tell of their firsthand experiences with depression and offer tips to those struggling.
9. Bipolar Burble
Natasha Tracy is the author of Bipolar Burble. She's an expert on bipolar disorder and won awards for her writing, speaking and advocacy. Her blog posts are raw and down-to-earth, sharing what it's really like to live with bipolar disorder.
Natasha published the book, Lost Marbles: Insights into My Life with Depression & Bipolar, and her work has been featured in the Huffington Post. Recent blog posts address topics, including how a depressive episode feels and what to do in the case of a psychiatric crisis. She also includes posts related to addiction.
10. Nobu
Nobu, developed by Advanced Recovery Systems, a nationwide healthcare company operating licensed addiction treatment facilities, offers a free-to-download wellness app for The Recovery Village alumni. Features include mood trackers and lessons from mental health experts. With a paid plan, current patients and alumni can also schedule sessions with licensed therapists and counselors.
Nobu also offers a podcast for everyone hosted by a mental health advocate and a clinical expert. It addresses many topics, such as youth mental health, addiction recovery and post-traumatic growth.
Getting Treatment When Content Isn't Enough
Recovery-oriented content can benefit your mental health, connecting you to a community of like-minded individuals and support. You can also learn valuable information from mental health content creators. That being said, you may need professional treatment if you have an addiction or a mental health disorder.
While some content creators are licensed mental health professionals or subject-matter experts, they cannot provide individualized, clinical treatment via a podcast or blog post. You may benefit from professional treatment if you're struggling with mental health symptoms or addiction that interferes with daily life. A psychologist, counselor or social worker can provide evidence-based treatment and help you cope with mental illness or addiction symptoms.
The Recovery Village offers a full continuum of addiction treatment options. We have facilities nationwide and treat addiction and co-occurring mental health disorders simultaneously for the best outcomes. Contact us today to learn more.
Editor – Theresa Valenzky
Theresa Valenzky graduated from the University of Akron with a Bachelor of Arts in News/Mass Media Communication and a certificate in psychology. She is passionate about providing genuine information to encourage and guide healing in all aspects of life.
Read more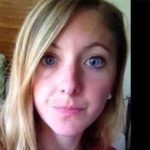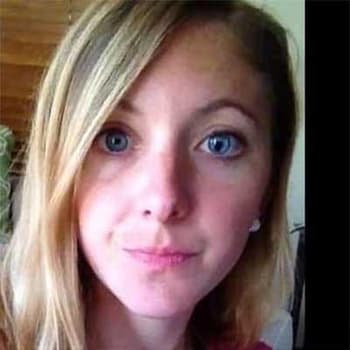 Medically Reviewed By – Jenni Jacobsen, LSW
Dr. Jenni Jacobsen is a licensed social worker through the Ohio Counselor, Social Worker and Marriage and Family Therapist Board. She has over seven years working in the social work field, working with clients with addiction-related and mental health diagnoses.
Read more
Medical Disclaimer
The Recovery Village aims to improve the quality of life for people struggling with substance use or mental health disorder with fact-based content about the nature of behavioral health conditions, treatment options and their related outcomes. We publish material that is researched, cited, edited and reviewed by licensed medical professionals. The information we provide is not intended to be a substitute for professional medical advice, diagnosis or treatment. It should not be used in place of the advice of your physician or other qualified healthcare providers.