Managing depression can be a difficult task without treatment. Many people with the condition say that they live drastically different lives after treatment than they did before treatment.
Depression is the most common mental health disorder in the United States. People of all ages and backgrounds can experience depression. The condition can affect the way a person thinks, feels and behaves.
Because depression changes the way the brain functions, many people with this disorder need treatment to better manage their symptoms. Life before treatment for depression can look vastly different from life after it.
Before Depression Diagnosis
"Ever wonder what depression feels like?"
Chonda Pierce, a stand-up comedian, posed this question in a blog for the Anxiety and Depression Association of America.
Chonda is known to many as "The Queen of Clean" because her comedic routines do not contain lewd content. For decades, she has enthralled audiences with stories about her southern upbringing.
For many years, Chonda has lived with depression. She does not avoid or deny her condition. She has shared her story with several news outlets to eliminate the stigma associated with mental health disorders.
"Here's a hint: Take a pillowcase full of rocks and strap it to the top of your head. Now put on a dark pair of sunglasses — indoors," wrote Chonda. "Leave those things on for about a week. Until you begin to see the world through a dark film that never gets lighter, and it takes a very conscious effort to hold your head up."
As she says: That's what depression feels like.
Chonda was a working mother, which required that she juggled being a traveling comedian and raising children. These duties were not always easy for her. Over time, she grew depressed and experienced body aches and anxiousness.
In an interview with the Washington Times, Chonda said that her depression caused her to spend all day in her room. She often didn't want to get out of bed. Chonda constantly cried and felt hopeless, but she didn't know why. She eventually told her family that she had lost the desire to live.
Depression can feel like many things. It can make people feel excessively sad or helpless. The condition can also make them feel as if completing everyday routines, like brushing your teeth or leaving the house, are arduous tasks.
According to the National Institute of Mental Health, some common symptoms of depression include:
Persistently feeling pessimistic about life
Loss of interest in hobbies
Exhibiting lethargy
Rapid changes in weight
Thoughts of suicide or death
Adults with depression can also experience relationship, financial and legal problems. Teens dealing with depression often struggle academically. Engaging in substance abuse to numb depressive symptoms is common among people of all demographics.
A 2018 report by the World Health Organization stated that 300 million people worldwide experience depression. Fewer than half of these individuals seek treatment for their psychological condition. However, treatment can save lives.
After Depression Diagnosis
People typically receive a diagnosis of depression if they experience symptoms of depression for at least two consecutive weeks. After a depression diagnosis, some individuals enter a mental health treatment facility.
Many people who seek treatment for their mental health problems learn healthy ways to better manage their condition. Through therapy, they may discover ways to change their depressive thoughts or to accept and cope with their feelings.
Treatment for depression can comprise of detox, individual therapy, 12-step programs and other resources. Some physicians administer medications to help people reduce their depressive thoughts. That approach is called medication-assisted therapy.
Medication-assisted therapy is used in treating a range of substance use and mental health disorders. When treating depression, doctors often prescribe antidepressant medications and recommend that patients also participate in psychotherapy.
Chonda eventually got the help she needed. She sought counseling and her doctor began prescribing antidepressants to her. Over time, her symptoms began to decrease and she was able to continue her career.
Today, Chonda continues to perform as a stand-up comedian. She still lives with depression but participates in aftercare treatment, which includes taking an antidepressant called Effexor. She credits therapy and her Christian faith for helping her deal with depression.
If you or someone you know grapples with depression, professional help may be needed. If you experience depression and drug or alcohol misuse, treatment can become a dire necessity. Failing to treat co-occurring disorders can exacerbate mental health problems and lead to a drug overdose.
Depression doesn't have to dictate your life, and treatment is just one call away. Contact The Recovery Village to learn more about how treatment can help you or a loved one cope with substance use and mental health disorders.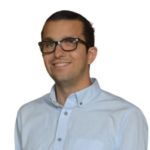 By – Matt Gonzales
Matt Gonzales is an award-winning content writer. He has covered the latest drug trends, analyzed complex medical reports and shared compelling stories of people in recovery from addiction.
Read more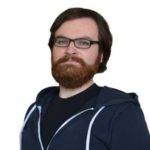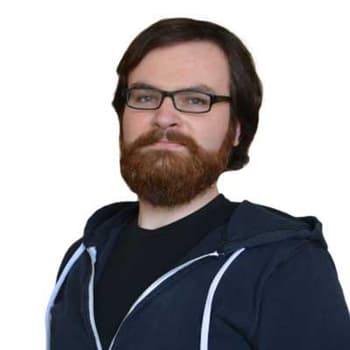 Editor – Thomas Christiansen
With over a decade of content experience, Tom produces and edits research articles, news and blog posts produced for Advanced Recovery Systems.
Read more
Sources
---
National Institute of Mental Health. "Depression." The U.S. Department of Health and Human Services, (n.d.). Accessed January 9, 2019.
Pierce, Chonda. "I'm a Comedian, and I'm Depressed." Anxiety and Depression Association of America, (n.d.). Accessed January 9, 2019.
Pierce, Chonda. "My journey through depression to well-being." The Washington Times, October 22, 2015. Accessed January 9, 2019.
World Health Organization. "Depression." March 22, 2018. Accessed January 9, 2019.
Medical Disclaimer
The Recovery Village aims to improve the quality of life for people struggling with substance use or mental health disorder with fact-based content about the nature of behavioral health conditions, treatment options and their related outcomes. We publish material that is researched, cited, edited and reviewed by licensed medical professionals. The information we provide is not intended to be a substitute for professional medical advice, diagnosis or treatment. It should not be used in place of the advice of your physician or other qualified healthcare providers.