Depression is a treatable mental illness. The two most common treatment approaches for depression include prescribed medication and talk therapy.
Depression is a treatable mental illness. However, according to the World Health Organization, less than 50 percent of people diagnosed with depression worldwide receive treatment.
Individuals with depression may try to improve their symptoms through lifestyle changes rather than through professional treatment because they may not want to acknowledge that they have an illness. Some people don't know how to deal with depression and may ignore diagnosis, hoping it goes away.
However, if untreated, depression can linger on and worsen. The disorder can affect many aspects of a person's life, including their relationships. Untreated depression can lead to a worsening of symptoms and other health problems.
The two most common treatment approaches for depression include prescribed medication and talk therapy, though there are other methods of treatment if these paths fail to help the patient. The American Psychiatric Association suggests that a combination of both depression medication and therapy is more effective than using one of the options.
Therapy Options for Depression
Therapy can help an individual gain a different perspective on what might be contributing to their depression. It may help the person see the big picture and allow them to learn new ways of making changes to help them deal with relationships and life problems.
Individuals who live with depression can benefit from therapy in many ways. Depression therapy can allow them to gain an understanding of their relationship patterns, help them build better relationships and improve current relationships.
Related Topic: High functioning depression treatment
Psychotherapy
Psychotherapy is often the first form of treatment recommended for patients with depression. During psychotherapy, people with depression talk to a professional who can help them identify the issues that could be prompting the depression and find ways to work through the issues. Psychotherapy can help individuals with depression by:
Helping them understand the behaviors, emotions and ideas that contribute to their depressed state
Helping the patient identify the life problems or events that contribute to their depression and help them understand the aspects of the problem that can be improved or solved
Assisting the patient in regaining a sense of control and pleasure in life
Assisting them in learning coping techniques and problem-solving skills
Many formats of therapy are available, including those for individuals, groups, families and couples. Unlike individual therapy, where it is only the patient and therapist, in group therapy, patients can learn from other people with similar experiences. Group therapy often helps the patient to cope with their disorder when they have support from other people who are going through a similar struggle.
Couple and family counseling can help loved ones of the patient better understand the challenges that the patient faces. It is also beneficial for the loved ones to learn how to cope with the problems that contribute to their relationship issues with the patient.
Inpatient Care
When an individual is living with depression, it can be difficult to find the motivation to follow a distinct treatment plan. Relying on the patient to attend therapy or take medications as prescribed can be unrealistic in some cases.
With 24-hour supervision by mental health professionals, the patient can receive profound support through inpatient care to treat depression. Inpatient care can provide the guidance that ensures the patient is taking medications as needed, going to therapy and participating in group sessions that are available.
Inpatient care may be needed if an individual's home environment is not supportive of a successful treatment. They can receive the required space to focus on getting better, away from their typical stressors and demands.
Electroconvulsive Therapy (ECT)
When a patient is not responding to psychotherapy or medication, their therapist may recommend electroconvulsive therapy. Electroconvulsive therapy involves a brief electrical stimulation of the brain.
This treatment is often called electroshock therapy and is falsely depicted quite often by popular media as cruel and harsh treatment. In reality, this method is a medical procedure in which a trained medical professional places the patient under anesthesia. It is considered one of the most effective treatments for severe depression.
The fast-acting abilities of ECT explain why it is often the treatment of choice for individuals with severe, psychotic or suicidal depression. Waiting for antidepressants or therapy to work might be dangerous for an individual who is contemplating suicide.
Feelings of depression or anxiety can lead to suicidal thinking. If you or a loved one is experiencing suicidal thoughts or tendencies, call the National Suicide Prevention Hotline at 1-800-273-8255.
Repetitive Transcranial Magnetic Stimulation (rTMS)
The Food and Drug Administration has approved rTMS treatment for major depression when other methods of treatment have not been effective. Repetitive transcranial magnetic stimulation, or rTMS, is a form of brain stimulation therapy that has been used to treat depression since 1985.
The therapy typically incorporates a magnet to stimulate certain areas of the brain. When medication and psychotherapy fail to treat a patient, a clinician may recommend repetitive transcranial magnetic stimulation. Mental health professionals usually suggest taking at least a few months of prescription antidepressants before exploring the possibility of rTMS.
Medications Used for Treating Depression
Sometimes patients will take medications to treat their depression, but they may stop taking them if they don't see improvements right away. The side effects may also be unpleasant for the first few days, causing patients to think that they need a different medication or predict that medication won't work for them.
This line of thinking may not help the treatment of depression, as the side effects typically wear off for most people in a few days. Some side effects include diarrhea, nausea, headaches and extreme fatigue.
Other drugs and vitamins might work to treat depression. While magnesium for depression has shown to improve symptoms, it is not a suggested treatment. Depression needs proper treatment, and vitamins, though helpful, may not cure the disorder.
Ketamine is not a recommended medication for treating depression, as it is not prescribed and is potent. However, ketamine has been known to help with depression symptoms and works as a sedative.
SSRIs (Selective Serotonin Reuptake Inhibitor)
The most common antidepressants prescribed to individuals with depression are selective serotonin reuptake inhibitors (SSRIs). These medications can ease symptoms of depression, no matter how severe, and they are relatively safe. SSRIs typically causes less side effects than other types of antidepressants though usually take about a week or two for people to begin seeing improvements in their health.
SSRIs are also frequently used to treat other conditions, such as anxiety disorders. Antidepressants are medicines that are used to treat depression. They can work to improve the way a patient's brain chemistry controls their mood or stress. It is not uncommon for a patient to try several different types of antidepressant medications before finding the one that has manageable side effects.
Treating Depression and Co-Occurring Conditions
Symptoms of depression are commonly concealed by other medical illnesses, resulting in treatment that addresses these symptoms but not the underlying depression. Depression is not a normal emotional response to another illness; it may be what causes the other illness. It is important to simultaneously treat both illnesses to increase the chances of a sober future.
A co-occurring disorder occurs when a person has both a mental health and substance use disorder. Depression and addiction commonly co-occur. When treating a co-occurring disorder, patients typically receive intervention and care for both disorders at the same time for an increased chance of successful treatment.
Receiving treatment for both disorders may help the patient manage the symptoms caused by each one. If the co-occurring condition includes substance misuse, treatment should allow comprehensive care that begins with detox and continues through aftercare treatment. Support is an effective way to build a new life in recovery from co-occurring disorders.
Depression and Substance Abuse
If an individual continues to misuse drugs or alcohol while seeking treatment, their depression may worsen. Psychotherapy following a detox plan is usually the model component of treatment for co-occurring depression and substance use. Treating both disorders simultaneously after detox may occur in an outpatient setting or a residential facility.
Behavioral therapies can allow the individual to better understand how their self-destructive substance misuse behaviors are hindering their depression treatment, creating more severe and unbearable symptoms. Treatment of this co-occurring combination usually involves developing tactics to avoid drug use stimuli and make positive lifestyle changes, relying on the support of loved ones and developing action plans in case recurrence of use occur. These methods can help patients recognize their negative behaviors and set and achieve goals.
If you are or a loved one needs assistance in treatment, The Recovery Village can help. People who have depression can receive help from one of the facilities located throughout the country. If you or a loved one has depression, call The Recovery Village to speak with a representative.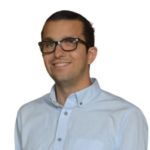 Editor – Matt Gonzales
Matt Gonzales is an award-winning content writer. He has covered the latest drug trends, analyzed complex medical reports and shared compelling stories of people in recovery from addiction.
Read more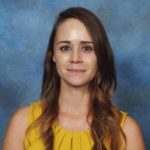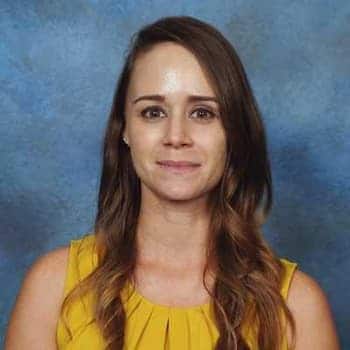 Medically Reviewed By – Krisi Herron, LCDC
Krisi Herron is an Adjunct Psychology Professor, a Licensed Chemical Dependency Counselor and a freelance writer who contributes to several mental health blogs.
Read more
Medical Disclaimer
The Recovery Village aims to improve the quality of life for people struggling with substance use or mental health disorder with fact-based content about the nature of behavioral health conditions, treatment options and their related outcomes. We publish material that is researched, cited, edited and reviewed by licensed medical professionals. The information we provide is not intended to be a substitute for professional medical advice, diagnosis or treatment. It should not be used in place of the advice of your physician or other qualified healthcare providers.