Anxiety in veterans is common due to the stress of military service, but specialized treatment can help veterans reduce their anxiety.
Anxiety is a typical response to high-stress situations. It becomes problematic when it's excessive, frequent or impacts functioning and well-being. Ongoing exposure to stress and trauma often leads to anxiety for service members. Unfortunately for many veterans, the worry, panic or fear continues long after they've returned to civilian life.
How Common Is Anxiety in Veterans?
Anxiety is common among veterans. This may be due to increased exposure to stress and trauma during military service or difficulties transitioning to civilian life. Regardless of the cause, the prevalence highlights the importance of having robust care available to veterans.
15% of veterans experience anxiety
Higher rates of anxiety exist among individuals deployed to the U.S. Central Command Area of Responsibility (CENTCOM AoR) at some point during their service than those deployed elsewhere.
The Medical Surveillance Monthly Report reported that from 2016–2020 U.S. service members in the following categories had the highest rate of anxiety disorders:
Army
Those 40–49 years old
Three years or more of service
Anxiety often co-occurs with substance use disorders among the general population and veterans. For example, generalized anxiety disorder (GAD) and panic disorder (PD) have the highest associations with substance use disorders.
Anxiety Symptoms in Veterans
Symptoms of anxiety are similar between veterans and the general population and include:
Fear or panic
Restlessness or irritability
Excessive worrying or racing thoughts
Trouble focusing
Feeling on edge
Increased heart rate
Cold or clammy hands
Trembling or twitching
Difficulty catching your breath
Dizziness or nauseous
Sleep problems such as insomnia or nightmares
Muscle tension
Signs of Veteran Anxiety
Depending on their specific symptoms, veterans can be diagnosed with any anxiety disorder, including:
Generalized anxiety disorder
Panic disorder
Social anxiety disorder
Obsessive-compulsive disorder
Phobia-related disorders
Even though it's common for veterans to suffer from anxiety, it's not as likely that they'll seek help. Mental health stigma within the military community and general population often prevents veterans from reaching out for support. They may be concerned about how others will see them and fear being seen as weak or "messed up." They might worry about how seeking treatment will impact their VA benefits, employment or ability to re-enlist.
Veterans may try hiding their anxiety from others and acting as if nothing is wrong. Unfortunately, untreated anxiety can worsen the severity of symptoms and their impact on daily functioning.
Anxiety Risk Factors for Veterans
Like the general population, veterans with other mental health concerns, a substance use disorder, a family history of anxiety or previous trauma are at a higher risk for developing anxiety.
Additional factors that put military members at a higher risk for anxiety include:
Deployment to a conflict zone or the U.S. CENTCOM AoR
Assigned to a position with higher exposure to stress or violence (combat or healthcare)
Type of combat
Polarized public opinion and politics surrounding a war, conflict or mission
Experiencing or witnessing serious injuries or death
Treatment for Veterans With Anxiety
Fortunately, effective treatments can reduce anxiety. Treatment plans typically include a combination of psychotherapy such as cognitive behavioral therapy (CBT) or acceptance and commitment therapy (ACT), group therapy, family therapy and medications. Your provider may prescribe medications, such as selective serotonin reuptake inhibitors (SSRIs) and serotonin and noradrenaline reuptake inhibitors (SNRIs).
Individuals dealing with co-occurring anxiety and substance use need treatment that addresses both conditions simultaneously. Treatment focusing on both issues, called dual diagnosis treatment, will increase the likelihood of successful long-term recovery.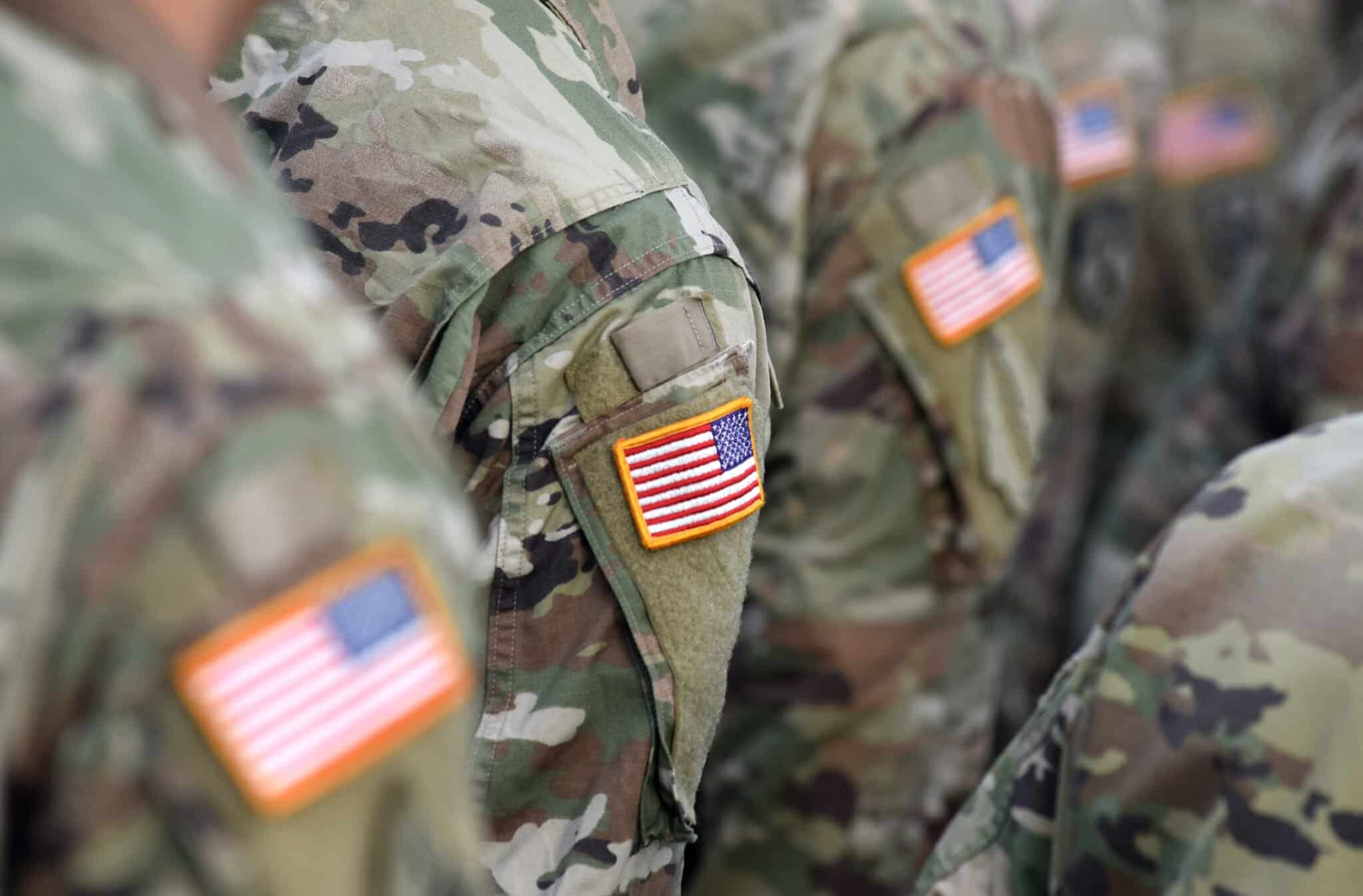 Veteran Recovery Is Our Mission
The Recovery Village is an industry-leading treatment provider for addiction and co-occurring mental health disorders.
Experienced clinicians: Our clinicians are specially trained in trauma-informed care, military culture and treating veteran-specific addiction and mental health needs.
Dual diagnosis: We treat addiction and mental health disorders like PTSD, anxiety or depression simultaneously for a better recovery.
EMDR: A revolutionary treatment available at several facilities, EMDR therapy alleviates mental pain and emotional recession from trauma, which can lead to better outcomes for your addiction.
FORTITUDE: Our specialty track for veterans and first responders at select facilities puts you in exclusive group therapy sessions with your peers.
If you're a veteran struggling with alcohol or drug addiction, our Veteran Advocates can help you navigate your VA health insurance and get you the help you need.
How To Help a Veteran With Anxiety
When supporting a veteran with anxiety, try not to minimize their experience. Avoid using phrases like "There's nothing to worry about," "You're fine" or "You're stronger than this." Instead, validate their feelings and let them know they aren't alone. For example, you could use phrases such as, "A lot of veterans struggle with anxiety," "Thank you for telling me what's going on" or "I'm here with you." Connect your loved one to local veteran support groups and resources that help with the transition to civilian life. Encourage them to seek therapy or treatment that can help.
FORTITUDE: Specialized Treatment for Veterans
Searching for veteran anxiety support for yourself or a loved one? The FORTITUDE program provides comprehensive services specifically designed for veterans and first responders. This specialty program at The Recovery Village Columbus treats substance abuse and co-occurring mental health conditions, such as anxiety. Patients can access exclusive group therapy with other veterans, individual therapy, EMDR, family therapy, medical detox and more.
The Recovery Village and the VA Community Care Network
The Recovery Village Columbus offers a full continuum of care, from medical detox and residential programming to outpatient services, and is part of the VA Community Care Network. This means we partner with the VA to offer care for veterans outside the VA. We accept VA health insurance for substance abuse treatment and co-occurring anxiety.
Contact us today, and one of our Recovery Advocates will help you navigate your VA benefits and eligibility to get started.
Editor – Theresa Valenzky
Theresa Valenzky graduated from the University of Akron with a Bachelor of Arts in News/Mass Media Communication and a certificate in psychology. She is passionate about providing genuine information to encourage and guide healing in all aspects of life.
Read more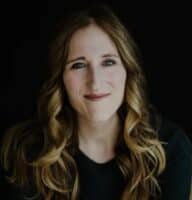 Medically Reviewed By – Taylor Cameron, LPC
Sources
---
Armed Forces Health Surveillance Division. "Mental Health Disorders and Mental Healt[…], 2016–2020." August 1, 2021. Accessed April 13, 2023. 
Cleveland Clinic. "Anxiety Disorders">." December 17, 2020. Accessed April 13, 2023.
Finnegan A, Randles R. "Prevalence of common mental health disor[…]lthcare data." BMJ Military Health, January 18, 2022. Accessed April 14, 2023.
National Institute of Mental Health. "Anxiety Disorders">." April 2023. Accessed April 13, 2023.
United Kingdom National Health Service. "Treatment – Generalised anxiety disorder[…]der in adults." October 5, 2022. Accessed April 13, 2023. 
Medical Disclaimer
The Recovery Village aims to improve the quality of life for people struggling with substance use or mental health disorder with fact-based content about the nature of behavioral health conditions, treatment options and their related outcomes. We publish material that is researched, cited, edited and reviewed by licensed medical professionals. The information we provide is not intended to be a substitute for professional medical advice, diagnosis or treatment. It should not be used in place of the advice of your physician or other qualified healthcare providers.