Find apps to help with symptoms of anxiety no matter where you are or what you're doing.
Anxiety disorders can be treated with medication, talk therapy or a combination of both, but in today's high-tech world, people who experience anxiety can also help manage their symptoms through a variety of apps on their smartphones, tablets and other devices.
With an increased awareness of mental health in the United States, mobile apps to help with anxiety are becoming more common, and there are different types of anti-anxiety apps available depending on individual needs.
Some apps that are available are geared toward long-term treatment, such as anxiety apps focusing on cognitive behavioral therapy. Other anxiety helper apps are more situational and offer guided meditation or mindfulness exercises for unexpected difficulties throughout the day and to help calm the physical and mental symptoms of anxiety.
3 Types of Apps That Can Help with Anxiety
While a mobile app isn't a replacement for anxiety treatment, it can offer multiple benefits for those who experience anxiety. The types of apps that can help with anxiety include:
Relaxation and calming apps
Meditation apps for anxiety
Game apps geared toward users with anxiety
There are also anxiety apps that are made specifically for children and different age groups.
1. Relaxation & Calming Apps
Relaxation and calming apps can vary widely in the specific features they offer. These relaxation apps for anxiety are not only good for someone with chronic anxiety, but also for anyone who may be looking for ways to manage stressful situations in a healthy, productive way.
Nobu
Nobu is a mental health & wellness app available in the App Store and Google Play store. It's free to download and use, and it can help you set and track mental health goals related to anxiety and relaxation.
Backed by The Recovery Village, Nobu offers a set of tools and features to help you on your daily journey toward achieving mental health goals, creating a unique experience based on your individual needs. Features such as mental health lessons, mood tracking, journaling, clinical assessments, and mindfulness training can help anyone with anxiety or who is concerned about stress.
If you need some extra support to manage anxiety, Nobu can connect you with a licensed mental health professional to schedule online therapy sessions for an additional fee.
Mindsail
The Mindsail app was launched in 2016 and the targeted audience is Millennials, although anyone who struggles with anxiety is likely to find value with this mobile app. Mindsail offers on-demand programs that are not only targeted for anxiety but also for overall emotional health and well-being. The programs are from experts in the field and are focused around stress and anxiety, as well as career, happiness, sleep and relationships.
Programs on Mindsail are specifically designed for the app. There are coaching sessions that are brief and efficient, meditations, breathing exercises affirmations and other tools. Users of the app can track their progress, save their favorite sessions and even use the platform to develop a daily wellness routine that works well for them.
One unique feature of Mindsail is the Moodboosts, which are five minute byte-sized pieces of content designed to help people shift from negative to positive thinking.
Acupressure: Heal Yourself
Acupresure: Heal Yourself is only available for iOS devices but can also help relieve the physical symptoms of anxiety and other health conditions using the ancient technique of pressure points. This app guides you through specific pressure points that can be used as a way to relieve tension and promote physical and mental wellness.
For those who also experience chronic conditions such as respiratory and digestive disorders, there are also self-massage guides in the app.
Acupressure features easy-to-follow illustrations, and unlike many apps, it is able to be used offline. There are more than 90 combinations of pressure points for users.
Inner Balance
The Inner Balance mobile app for anxiety is an innovative platform that brings together emotional and physical wellness. The app utilizes a Bluetooth HeartMath HRV sensor or the HeartMath Lightning Sensor and measures heart rhythm through earlobe clips.
Inner Balance uses real-time measures of physical stress response to help users gradually improve how they deal with stress.
Specific goals include coaching to help neutralize stress responses, and improving mental focus when faced with challenging situations. There are scientifically-based stress management strategies introduced to users as well as a journal with an option for mood selection to help track thoughts, feelings and emotions.
2. Meditation Apps
Meditation apps for anxiety can provide an easy and convenient way for someone to ground themselves when they experience stress or symptoms of anxiety. Meditation apps for anxiety can be used on-the-go, at work or anywhere. The following are some of the best meditation apps for anxiety.
Calm
The Calm app is one of the best meditation apps for anxiety and one of the most popular as well, receiving the title of Apple App of the Year in 2017. This meditation app for anxiety and stress features guided meditations, tools to promote sleep and videos with instructions for stretching and mindful movement.
More than 100 guided meditations are available, each with a different focus. The meditations cover anxiety but also target improving focus, dealing with relationships and other objectives.
In addition, there is also a library of Sleep Stories and music tracks that are also categorized according to the user's needs.
Buddhify
Buddhify is a meditation app for anxiety that also helps promote an overall sense of mindfulness. The Buddhify app is designed with the lives of busy people in mind. This on-the-go meditation platform includes brief but effective guided meditations for stress and difficult emotions as well as work, waking up, going to sleep and other categories.
Each of the meditations are written and narrated by the Buddhify teaching team. Some are as short as four minutes, but longer traditional meditations of up to 30 minutes are also available for a more immersive experience.
Other tools include the Solo Timer for unguided meditation and Foundations, a tool that teaches app users more about the principles and core elements of meditation.
Stop, Breathe & Think
Another popular meditation app for anxiety is called Stop, Breathe & Think. The overall goal of this app is to help users check in with their feelings and participate in brief activities in-line with their current emotions.
The first step of this meditation app for anxiety encourages the user to stop and check in with how they're feeling and what they're thinking. This brings them into the present. Then, there are mindful breathing exercises, followed by the "Think" component of the app, which includes personalized meditation and mindfulness activities and exercises.
3. Game Apps
Game apps for anxiety take a different approach from meditation apps, yet they follow many of the same principles of being present, using mindfulness and changing perspective.
Happify
The creators of the Happify app say that their science-based games and activities can help people reduce stress, stop their negative thought patterns and become more resilient in daily life. The app is based on research from psychology, cognitive behavioral therapy and mindfulness.
Along with the games and activities, Happify includes a happiness score. The app calculates a baseline happiness score when you start using it, and then shows you how that score improves over time.
The app creators for Happify say that based on their research, 86 percent of users get happier in two months of using the app based on their score.
Monument Valley
Monument Valley is a game app that's not designed specifically for anxiety but has seemed to work well for people who have anxiety or who are dealing with stress. Monument Valley is a puzzle game that includes mazes and optical illusions. Users navigate through the puzzles, which are comprised of beautiful designs and bold colors.
The audio that's included with the game is soothing, and Monument Valley creates a sense of being present and mindful while actively engaging your mind.
Breath of Light App
The Breath of Light App is described as a meditative puzzle game bringing the user into a Zen space. The soundtrack is described by the app creators as "hypnotic." With Breath of Light, the design is minimalist and there is Buddhist-inspired art within the game.
It's easy to use the game, with players moving rocks around gardens and then putting them in place. Once they put the rocks in place, the game-makers describe it as watching the energy move and settle into its new flow.
Anxiety Apps for Kids
If you're looking for anxiety apps for kids, good options include:
Breathe, Think, Do with Sesame is a bilingual app available in English and Spanish designed to help kids with problem-solving, self-control and planning. According to the app creators, users can solve challenges as a way to help them calm down. The app encourages children to take a deep breath and learn calming breathing techniques, there are personalized encouragements, and there are mindfulness activities geared toward children such as popping bubbles.
Smiling Mind is a meditation app that's free to download. Also a non-profit organization, Smiling Mind has had more than three million downloads and offers an in-depth explanation of the importance of mindfulness on its website. The app is helpful for mindfulness at school and it's currently used by tens of thousands of educators in the classroom.
DreamyKid is a mobile app with guided meditations and mindfulness exercises for kids, as well as affirmations. There are everyday meditations as well as options for specific needs. For example, DreamyKid includes meditations for building confidence, improving sports skills, and managing ADD and ADHD, anger management, and anxiety.
Living with anxiety can be challenging, but long-term management is possible with treatment, tools and resources. Using apps to help with anxiety can be one way to cope with symptoms and develop new strategies to use every day.
If you struggle with anxiety as a co-occurring disorder with substance abuse, contact The Recovery Village to learn more about our treatment programs.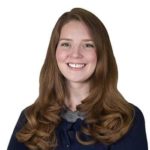 Editor – Renee Deveney
As a contributor for Advanced Recovery Systems, Renee Deveney is passionate about helping people struggling with substance use disorder. With a family history of addiction, Renee is committed to opening up a proactive dialogue about substance use and mental health.
Read more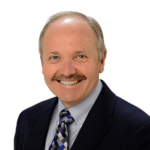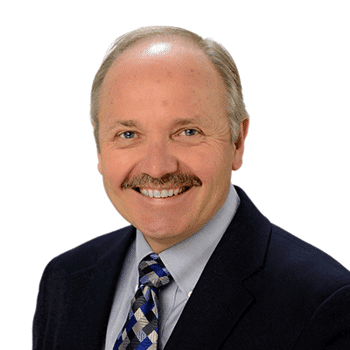 Medically Reviewed By – Dr. Kevin Wandler, MD
Kevin Wandler holds multiple positions at Advanced Recovery Systems. In addition to being the founding and chief medical director at Advanced Recovery Systems, he is also the medical director at The Recovery Village Ridgefield and at The Recovery Village Palmer Lake.
Read more
Medical Disclaimer
The Recovery Village aims to improve the quality of life for people struggling with substance use or mental health disorder with fact-based content about the nature of behavioral health conditions, treatment options and their related outcomes. We publish material that is researched, cited, edited and reviewed by licensed medical professionals. The information we provide is not intended to be a substitute for professional medical advice, diagnosis or treatment. It should not be used in place of the advice of your physician or other qualified healthcare providers.