Though not enough research has been conducted on marijuana and Zoloft interactions, people combining these two substances may experience intensified side effects.
When you take a prescription medication, particularly one intended for long-term use, it's important to be aware of any possible interactions, effects, and reactions that may come with its use. One example of a long-term medication that's commonly prescribed is Zoloft.
Zoloft is a prescription antidepressant, and people frequently wonder how it might interact with other substances or what the potential side effects may be. Here is more information about one substance in particular: marijuana, what interactions, effects, and reactions it may have with Zoloft.
Article at a Glance:
Marijuana and Zoloft interactions may be mild.
Marijuana may worsen anxiety and amplify Zoloft's side effects.
At this time, there has not been much research conducted on marijuana use with Zoloft.
Combining Marijuana and Zoloft
At this time, there is no known drug interaction between marijuana and Zoloft. Little research has been done on the topic of marijuana and antidepressant interactions. However, how a person will react to combining the substances can be difficult to predict. Because the THC content of marijuana can worsen anxiety, someone taking Zoloft for anxiety or a panic disorder may have worsened symptoms if they take marijuana, especially if it has a high THC content or they take a high dose.
That said, there could be some other negative consequences to taking both substances together. They share some similar side effects, including nausea and dizziness. Taking both substances at the same time may intensify these side effects.
It can also be difficult to determine if Zoloft is working when you're also using marijuana. It may make the Zoloft appear less effective when, in reality, it's the marijuana and Zoloft interaction you're experiencing. Your doctor will likely recommend that you abstain from using marijuana when you're first prescribed Zoloft, so they will be able to determine how well it's working to treat your symptoms.
What is Marijuana Used For?
Marijuana is legal for medical use in many states, and recreationally in a few. Some people use marijuana to treat mood disorders like depression and anxiety. One of the main components of marijuana, cannabidiol, or CBD, may be beneficial in anxiety. However, another main component of marijuana, tetrahydrocannabinol, or THC, is linked to mood problems, including psychosis, especially when used in large amounts. Cannabis use disorder is common in people with depression and may contribute to the development of depression.
What is Zoloft Prescribed For?
Zoloft is a prescription medicine that's FDA-approved to treat mood problems like depression and anxiety. The generic name is sertraline, and it's a selective serotonin reuptake inhibitor or an SSRI. The way Zoloft and other SSRIs work is by increasing the level of serotonin in the brain, which improves mood. This can also help with sleep problems and boost energy levels.
When someone is first prescribed Zoloft, the doctor will likely start them on the lowest possible dose that will treat symptoms but minimize side effects, and over time the dose may be adjusted as needed. Some of the common side effects of Zoloft can include:
Nausea
Vomiting
Diarrhea
Nervousness
Dizziness
Sexual problems
Weight changes
Zoloft tends to be more likely than other SSRIs to cause diarrhea. In younger people, it may create severe side effects such as suicidal tendencies.
Zoloft and many other SSRIs may interact with other drugs such as monoamine oxidase inhibitors, or MAOIs. It's important when discussing Zoloft with your doctor that you let them know of any prescription drugs, over-the-counter medicines, or herbal supplements you may be taking.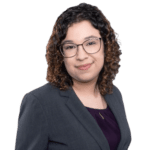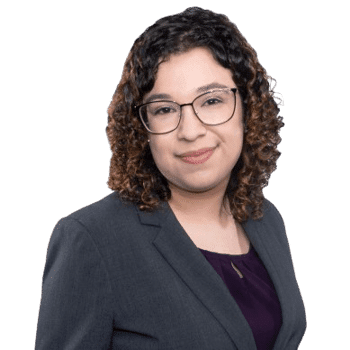 Editor – Melissa Carmona
Melissa Carmona puts years of writing and editing experience to work helping people understand substance abuse, addiction and mental health disorders.
Read more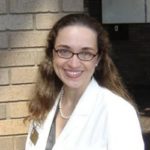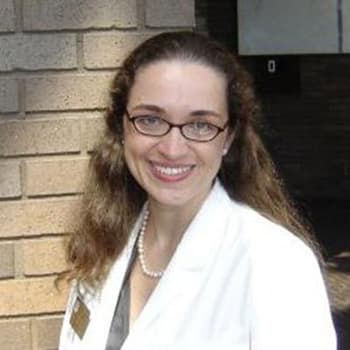 Medically Reviewed By – Dr. Jessica Pyhtila, PharmD
Dr. Jessica Pyhtila is a Clinical Pharmacy Specialist based in Baltimore, Maryland with practice sites in inpatient palliative care and outpatient primary care at the Department of Veteran Affairs.
Read more
Sources
---
U.S. National Library of Medicine. "Zoloft." April 14, 2020. Accessed June 21, 2020.
Smolkina, M; Morley, KI; Rijsdijk, F; et al. "Cannabis and Depression: A Twin Model Ap[…]oach to Co-morbidity." Behavior Genetics, May 2, 2017. Accessed June 21, 2020.
Scherma, Maria; Masia, Paolo; Deidda, Matteo; et al. "New Perspectives on the Use of Cannabis […]sychiatric Disorders." Medicines (Basel), December 2018. Accessed June 21, 2020.
Chowdhury, Ankanaa. "We Asked Experts What Really Happens Whe[…]th Anti-Anxiety Meds." Vice, February 24, 2017. Accessed June 21, 2020.
National Health Service. "Does cannabis interact with antidepressants or lithium?" March 27, 2018.  Accessed June 21, 2020.
University of Washington Alcohol and Drug Abuse Institute. "Marijuana and Prescribed Medications." June 2013. Accessed June 21, 2020.
Medical Disclaimer
The Recovery Village aims to improve the quality of life for people struggling with substance use or mental health disorder with fact-based content about the nature of behavioral health conditions, treatment options and their related outcomes. We publish material that is researched, cited, edited and reviewed by licensed medical professionals. The information we provide is not intended to be a substitute for professional medical advice, diagnosis or treatment. It should not be used in place of the advice of your physician or other qualified healthcare providers.