Although Lortab and Norco are very similar medications, there are key differences between them.
Lortab and Norco are two common brand name, prescription-only medications. Both drugs contain hydrocodone, an opioid pain reliever, and acetaminophen, a non-opioid pain medication.
Article at a Glance:
Both Lortab and Norco contain hydrocodone (an opioid painkiller) and acetaminophen (a non-opioid pain reliever)
Lortab only comes in a liquid form while Norco only comes in a tablet form
There are other brand name and generic products which contain hydrocodone and acetaminophen as active ingredients
Hydrocodone use comes with the risk of addiction, dependence, and misuse
Overdosing on the medications is possible
Acetaminophen can cause liver damage when taken in high doses
The combination of hydrocodone and acetaminophen allows each medicine to be stronger than they would be on their own
It's important to follow the dosage instructions provided by your doctor since there are risks associated with both the hydrocodone and the acetaminophen contained in these medications
Similarities Between Lortab and Norco
Both drugs are taken by mouth and provide similar, pain-relieving effects.
Hydrocodone and acetaminophen are often combined into one product because each medication has properties that combat pain in different ways within the body.
Hydrocodone stops pain signals from transmitting, while acetaminophen blocks the formation of chemicals in the body that increases pain. This combination effect is why Lortab, Norco, and other opioid combination drugs are very effective for pain control.
Lortab and Norco are both prescribed to manage pain that cannot be controlled with non-opioid medications. Use of either medication can lead to physical dependence and addiction. Any medication containing an opioid carries that risk, so it is important to only use the lowest effective amount of the drug for the shortest possible amount of time.
Side Effects of Lortab and Norco
Norco and Lortab can cause several adverse effects, due to the hydrocodone component. These effects commonly include:
Sedation/drowsiness
Decreased respiratory rate
Constipation
Nausea
Vomiting
Lightheadedness
Although the opioid component is the more powerful painkiller and is known to be addictive, the acetaminophen component of these medications carries serious risks. Acetaminophen can cause damage to the liver when taken in large doses, especially in a person who already has liver problems. It is important to exercise caution when using Lortab and Norco due to the opioid-related risks and the risk of liver damage due to acetaminophen.
Differences Between Lortab and Norco
Although Lortab and Norco are very similar medications, there are key differences between them. The main difference between Lortab and Norco is that Lortab is currently only available as a liquid syrup, while Norco is supplied as a tablet. The ratios of hydrocodone to acetaminophen are also slightly different between the two medications.
Lortab Dosage
Every 15 milliliters of Lortab syrup contains 10 milligrams of hydrocodone and 300 milligrams of acetaminophen. The usual dosage of Lortab for adults is 11.25 milliliters every four to six hours. Each dose contains about 7.5 milligrams of hydrocodone and 225 milligrams of acetaminophen. Lortab syrup also contains seven percent alcohol.
A measuring device calibrated for precise measurement of the dose is necessary to administer Lortab safely. Such devices are usually provided by a pharmacy that dispenses Lortab when a patient picks up their prescription.
Norco Dosage
Norco comes in several different dose strengths in tablet form. The usual Norco dosage in adults is one to two tablets every four to six hours as needed for pain relief. The following list details the amounts of hydrocodone and acetaminophen contained in one tablet for different Norco strengths:
Norco 5/325: Five milligrams of hydrocodone and 325 milligrams of acetaminophen
Norco 7.5/325: 7.5 milligrams of hydrocodone and 325 milligrams of acetaminophen
Norco 10/325: 10 milligrams of hydrocodone and 325 milligrams of acetaminophen
Other Products Containing Hydrocodone and Acetaminophen
Other medications that contain the same active ingredients as Lortab and Norco include the following:
Lorcet (also Lorcet HD and Lorcet Plus)
Vicodin (also Vicodin ES and Vicodin HP)
Several generic medications, including oral tablets and oral solution
Getting Help for Norco or Lortab Addiction
If you live with an addiction to Lortab or Norco, contact The Recovery Village to speak to a representative about addiction treatment. At The Recovery Village patients are met with professional support and care, allowing them to focus on their treatment and sobriety. You deserve a healthier future, call today.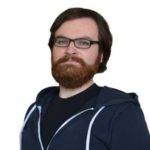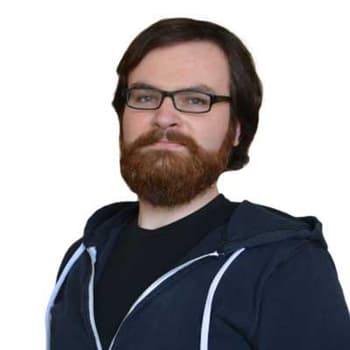 Editor – Thomas Christiansen
With over a decade of content experience, Tom produces and edits research articles, news and blog posts produced for Advanced Recovery Systems.
Read more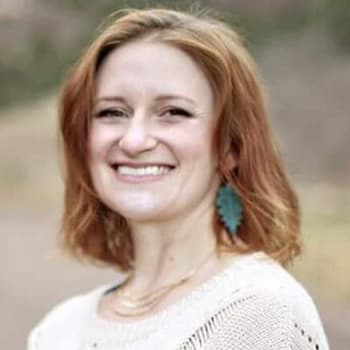 Medically Reviewed By – Christina Caplinger, RPh
Christina Caplinger is a licensed pharmacist in both Colorado and Idaho and is also a board-certified pharmacotherapy specialist.
Read more
Medical Disclaimer
The Recovery Village aims to improve the quality of life for people struggling with substance use or mental health disorder with fact-based content about the nature of behavioral health conditions, treatment options and their related outcomes. We publish material that is researched, cited, edited and reviewed by licensed medical professionals. The information we provide is not intended to be a substitute for professional medical advice, diagnosis or treatment. It should not be used in place of the advice of your physician or other qualified healthcare providers.