Hydrocodone — commonly known by the brand names Vicodin, Lorcet, Lortab, Vicoprofen and Hycomine — is one of the most prescribed drugs in the United States. The opioid is commonly used for chronic pain relief, but many patients with a prescription misuse hydrocodone to achieve a rapid, euphoric high similar to heroin. Additionally, some people develop an opioid addiction from hydrocodone and begin using other drugs. Due to its dependence-forming potential, hydrocodone is a contributor to the country's opioid epidemic.
Hydrocodone interacts with opioid receptors in the brain, altering how a person's body reacts to and manages pain. You or a loved one could become addicted to hydrocodone just from a doctor's prescription. After consistent use, people can develop a tolerance for the drug's effects and may need a higher dosage to achieve the same tranquil feeling. Signs that someone could be addicted to hydrocodone include:
Hiding pills in the car or home
Being secretive about taking the drug
Seeing multiple doctors and making frequent doctor visits
Exaggerating pain or injury
Mood changes and angry outbursts
Depression
Anxiety
Confusion
Disinterest in hobbies or other activities
Difficulty concentrating
It is important to seek medical treatment if you or a loved one are addicted to hydrocodone. The Recovery Village can help people suffering from substance use disorder begin a better way of life.
If a person develops a dependence for and then stops taking hydrocodone, the body typically experiences withdrawal symptoms. This happens even if a person isn't going through a detoxification process. Some common effects of hydrocodone withdrawal include:
Nausea and vomiting
Insomnia
Shaking
Irritability
Excessive sweating
Watery eyes and runny nose
Anxiety
Aching
Stomach aches and diarrhea
High blood pressure
Increased heartbeat
Safely managing these symptoms is an important part of the withdrawal process. With assistance from a team of medical professionals, you can overcome hydrocodone withdrawal side effects.
Individuals preparing to undergo hydrocodone detox often ask, "How long does hydrocodone withdrawal last?" While there is no clear-cut answer, physical withdrawal symptoms from hydrocodone can begin within a few hours after the last dosage. Within a day or two, people often experience muscle aches, nausea and abdominal pain. Withdrawal severity often peaks within the first five days as the body may experience sweating, vomiting and diarrhea.
The timeline for hydrocodone withdrawal varies depending on how long the drug remains in the body, which is based on many factors, including:
Age
Height
Body weight
Genetics
The health of the kidney and liver
Metabolism
The frequency of use and dosage
Psychological symptoms — such as anxiety, irritability and mood swings — can last for a month or longer, even after physical withdrawal symptoms end. The risk of recurring use is still present following withdrawal. It is important during this stage to continue receiving medical treatment in a professional rehab facility.
Even after hydrocodone withdrawal ends, opioid addiction is a lifelong struggle. However, with the help of The Recovery Village, you or your loved one can work through withdrawal symptoms and learn coping mechanisms to help live life beyond addiction.
If you or a loved one suffer from a hydrocodone addiction, you'll want to know how to detox from hydrocodone. The detoxification process can be challenging, but it is a necessary part of a person's recovery. A medically supervised detox program is important to safely remove the drug from the body. Some people choose to go "cold turkey," a potentially dangerous detox approach that does not involve any medical or clinical ways to manage severe withdrawal symptoms.
Another option is rapid detox, which uses anesthesia to put patients to sleep during the physically uncomfortable part of hydrocodone detox. Many medical experts believe rapid detox is risky and a study published in the Journal of Drug and Alcohol Dependence stated that 80 percent of patients who underwent the program experienced a setback within six months. A 2012 Centers for Disease Control and Prevention study found that six people died in part due to an anesthesia-assisted rapid detox program.
There is not one specific detoxification program that works for everyone. To meet individual needs, some treatment facilities, like The Recovery Village, have the staff and resources to tailor a detox approach for each patient. At a rehabilitation facility, trained medical professionals can guide you or your loved one through detox symptoms.
While detoxification and withdrawal symptoms are similar, a medically supervised detox program can increase comfort. A home detox or rapid detox strategy could be dangerous and lead to severe symptoms.
To help patients safely manage withdrawal symptoms and remove the drug from their body, The Recovery Village provides individualized, medically supervised detox programs. Dedicated staff members can monitor your health and comfort levels and possibly administer any necessary medications to help in the process. Common hydrocodone-replacement drugs include:
Buprenorphine – Can shorten the detox process
Naltrexone – Mitigates hydrocodone cravings and prevent recurring use
These or similar detox medications should only be administered by a trained professional, as they deem needed. Self-medication during the detox process is dangerous and can lead to injuries or death.
Removing hydrocodone from the body is an important part of the drug rehabilitation process. While detox can be uncomfortable, completing the step is vital to living without hydrocodone addiction.
The length of detox is largely dependent on how long it takes to remove a drug from a person's system. There is no exact answer for how long hydrocodone detoxification takes, as each patient is different. Various factors including age, body weight, dosage and length of time since last use can play a part in detox length.
Hydrocodone has a half-life of four to six hours, which means the drug often remains in the body for less than 24 hours. Withdrawal symptoms such as nausea, sweating and vomiting can begin within six hours since the last dosage, and it is important to be under the guidance of a medically supervised detox program when they start. Withdrawal symptoms often continue long after the last traces of opioids leave a person's body. The initial phase of withdrawal, which includes many common physical symptoms, can last anywhere from seven to 10 days. Some psychological symptoms can continue for weeks after the last use of hydrocodone.
Withdrawal can be tough, but outlasting the symptoms is worth it in the end. The Recovery Village has a dedicated team of professionals ready to help you or a loved one begin hydrocodone detoxification and addiction recovery.
Visit the following websites to learn about The Recovery Village's network of rehabilitation facilities. Call today for admissions. Each center is ready to help people learn how to cope with their Ambien addiction and uncover the root causes for their substance use disorder.
Orlando Recovery Center: A premier rehabilitation facility in Orlando, Florida that helps individuals recover from addiction and substance use disorders. The center also offers the opportunity to treat co-occurring disorders.
The Recovery Village Columbus: Located in Ohio, this facility provides inpatient, outpatient and aftercare treatment for people looking to begin detox. The center provides individualized plans to help patients through recovery while addressing their unique co-occurring disorders or any setbacks that may happen during recovery.
The Recovery Village Palmer Lake: In Colorado, this facility offers inpatient, outpatient and intensive outpatient treatment for individuals looking to kick-start their journey to recovery.
The Recovery Village Ridgefield: Located right in southern Washington, this facility provides patients with outpatient and aftercare programs. Just 20 minutes outside of Portland, this facility assists individuals who are ready to begin treatment.
The Recovery Village: In Umatilla, Florida, this is a rehabilitation facility that provides resources for individuals seeking drug and alcohol treatment. There are inpatient, outpatient, intensive outpatient and partial hospitalization treatment programs available for those suffering from Ambien addiction.
IAFF Center of Excellence: Specializes in assisting firefighters who struggle with behavioral health problems and addiction. Members can enter the recovery process sooner so they can return back to work as quickly as possible. Inpatient, partial hospitalization and intensive outpatient programs are all available at this facility, where patients can address their Ambien addiction in a safe, supportive environment.
Denver Mental Health & Counseling: Denver Mental Health and Counseling by The Recovery Village is a physician-led outpatient center specializing in evidence-based addiction and mental health treatments, offering services such as TMS, IOP, and personalized care for both ongoing and new patients, dedicated to fostering long-term recovery and overall well-being.
The Recovery Village Palm Beach at Baptist Health: The Recovery Village Palm Beach at Baptist Health is a premier physician-led treatment center in South Florida, offering a comprehensive spectrum of services from medical detox to outpatient programs for alcohol, drug, and co-occurring mental health conditions, with a commitment to rejuvenating lives, families, and communities, and facilitating same-day admissions.
The Recovery Village Atlanta: Located in Roswell just outside downtown Atlanta, is a 62-bed physician-led treatment facility offering a comprehensive range of services, from medical detox to outpatient care, specializing in alcohol, drug, and co-occurring mental health conditions, dedicated to transforming lives, families, and communities throughout Georgia.
The Recovery Village Kansas City: The Recovery Village Kansas City, an 80-bed facility in Raytown just 10 miles from downtown, offers a comprehensive range of evidence-based treatments for addiction and mental health conditions, overseen by physician leaders, and is dedicated to revitalizing lives, families, and communities throughout the Midwest.
The Recovery Village Cherry Hill at Cooper Health: The Recovery Village Cherry Hill at Cooper, situated just 20 minutes from Philadelphia, is a leading rehab facility in South Jersey providing comprehensive, evidence-based addiction and mental health treatments, ranging from medical detox to teletherapy, with a dedicated team committed to guiding adults on their path to lifelong recovery.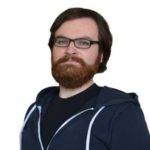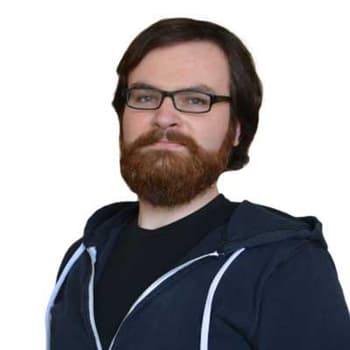 Editor – Thomas Christiansen
With over a decade of content experience, Tom produces and edits research articles, news and blog posts produced for Advanced Recovery Systems.
Read more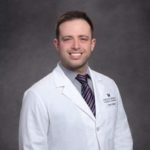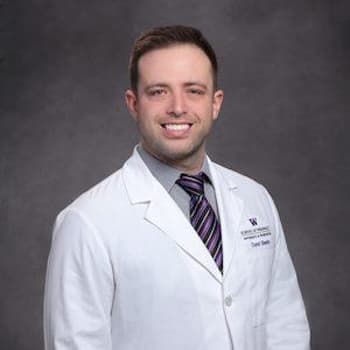 Medically Reviewed By – Dr. Conor Sheehy, PharmD, BCPS, CACP
Dr. Sheehy completed his BS in Molecular Biology at the University of Idaho and went on to complete his Doctor of Pharmacy (PharmD) at the University of Washington in Seattle.
Read more
Medical Disclaimer
The Recovery Village aims to improve the quality of life for people struggling with substance use or mental health disorder with fact-based content about the nature of behavioral health conditions, treatment options and their related outcomes. We publish material that is researched, cited, edited and reviewed by licensed medical professionals. The information we provide is not intended to be a substitute for professional medical advice, diagnosis or treatment. It should not be used in place of the advice of your physician or other qualified healthcare providers.