Recovery from heroin isn't easy, but it's possible. Here are a few tips to help you boost your chances in heroin recovery.
The devastating consequences of using heroin are evident in the overdose deaths that affect thousands of American families each year. For individuals currently struggling with heroin addiction, it can be difficult to quit using the drug. By understanding the post-treatment challenges ahead of time, people who seek treatment for heroin addiction can better prepare themselves for life in recovery.
People frequently recover from heroin use disorders. We believe that more people would be able to move past heroin and embrace a life of sobriety if more information was available about how to approach recovery. In that light, we have compiled the different methods of treatment available and the efficacy of each one.
Relapse rates in recovery
It is important to note that addiction is a chronic, relapsing-remitting disease. Maintaining sobriety is not easy, even after going through detox and rehabilitation. The relapse rate among people with substance use disorders is 40 to 60 percent.
Because of the nature of substance-use disorders, it is important to remember that experiencing a setback does not indicate failure. Rather, it means that the course of treatment should be adjusted so that you can find a plan that works for you.
Each addiction treatment plan should be individualized to best meet the needs of the patient's unique situation. What works for you is more important than what works for other people. Keep that in mind when reviewing the different methods below.
Success rates in recovery
To help deal with the difficulties of detox and its aftermath, many people with heroin use disorders will seek a successful rehabilitation program. There are four main types to choose from —detox-only, outpatient treatment programs, short-term residential treatment and long-term residential treatment— all of which have their advantages and disadvantages:
Detox-only
Detox-only treatment is straightforward to understand. People with heroin use disorders are given access to either inpatient or outpatient detox services without follow-up or aftercare. Unsurprisingly, according to the American Society of Addiction Medicine, receiving just detoxification increases the probability of returning to active use and overdosing.
It is also important to understand the relevance of your diet while detoxing. Eating foods like wheat bran, vegetables, whole grains, pea, and beans can make symptoms of heroin detox, such as diarrhea, nausea, and vomiting less severe.
Outpatient treatment
Outpatient treatment is generally less expensive than residential treatment. This type of treatment can vary in intensity. Be aware that low-intensity outpatient treatment can be limited to drug education, whereas intensive day treatment can be on the same level as a residential program. If you choose to go this route, make sure to research your options thoroughly. Your likelihood of succeeding in recovery depends on the effectiveness of the program you choose and how it can best benefit you.
Short-term residential treatment
Short-term residential treatment is intensive, but quick, and is often based on a modified 12-step program. The original model consisted of 3 to 6 weeks of inpatient treatment, followed by long-term outpatient therapy and participation in a 12-step program. However, since the National Institute on Drug Abuse (NIDA) states, "…most addicted individuals need at least 3 months in treatment to significantly reduce or stop their drug use and that the best outcomes occur with longer durations of treatment," this type of treatment might not be the best course of action when trying to quit heroin.
Long-term residential treatment
Long-term residential treatment provides 24/7 support, generally in a therapeutic community (TC). If you choose a TC, you can expect to stay for 6 to 12 months, which aligns with the NIDA policy that any treatment less than 90 days will be of limited efficacy. NIDA also states that methadone maintenance for heroin addiction should continue for at least one year, which also aligns with the TC approach.
Therapeutic communities focus on the idea that substance use disorders consume your life, so any approach to rehab should "resocialize" you as a whole person. TCs aim to use staff, other residents, and social and psychological areas for growth to build responsibility, accountability, and productivity.
In addition, TCs include different types of therapy to rid you of harmful beliefs, ideas about yourself, and behaviors and replace them with more helpful ways to live your life. TCs also tend to offer employment training and other types of occupational therapy on site and can be modified to address the needs of people with special needs or co-occurring disorders, setting you up for the successful continuation of recovery once you leave.
Worried about how to pay for treatment? The Affordable Care Act counts treatment for substance use disorders as one of ten essential health benefits, meaning that all health insurance sold on the Health Insurance Exchange or provided by Medicaid must include coverage for recovery-related services.
Which medications are most effective?
Many medications work to manage heroin use disorders and each type has its pros, cons and success rates. Always consult with your doctor before taking any medication.
Methadone
Methadone blocks the symptoms of heroin withdrawal and the associated high of heroin use. It is available as a pill, liquid, and wafer, and can be taken once a day under a doctor's supervision. Methadone can be addictive, so it is important to take it as prescribed.
Buprenorphine
Buprenorphine produces some symptoms of euphoria and respiratory depression like heroin does. However, the effects of buprenorphine are much lower than the effects of both heroin and methadone. It also has a point at which taking more of it does not increase its effects, lowering the potential for misuse and addiction.
Naloxone
Naloxone is sometimes added to buprenorphine to decrease the likelihood of abuse. It blocks opioid receptors, reversing the effects of heroin, especially in the case of an overdose.
Naltrexone
Naltrexone, unlike methadone and buprenorphine, binds and blocks opioid receptors in the brain to eliminate the euphoria and sedation of heroin and reduce cravings for it. Naltrexone is available as a daily pill or as a monthly injection. It can be difficult to get people to use Naltrexone since it does not produce a high of any kind.
Overall, methadone is the most effective of the medications available for treating heroin addiction. Consult with your doctor to consider all options before choosing the best for you.
How effective are behavioral interventions?
The efficacy of behavioral intervention depends on which one you use. There are several types to choose from:
Cognitive behavioral therapy
Cognitive behavioral therapy (CBT), helps you recognize, avoid and cope with circumstances under which you might use a drug.
Contingency management
Contingency management (CM) are systems in which rewards are given in exchange for clean drug tests.
Motivational enhancement therapy
Motivational enhancement therapy (MET) tries to work quickly to provoke internal motivation to stop using and enter treatment.
Family therapy
Family therapy is a type of counseling that helps family members communicate more effectively and resolve interpersonal conflicts. Studies have shown that family therapy can strengthen family bonding, reduce drug use in parents and improve the efficacy of treatment in married or cohabitating couples when they're concurrently using methadone. Other studies have shown that behavioral family counseling in conjunction with naltrexone is more effective during treatment and a year afterward than individual therapy.
Which factors work against me?
There are a few factors that tend to predict relapse, including:
Stress
Triggers linked to using heroin, such as people you used with and places where you used or bought it
Being in the presence of drugs
Mental illness
Criminal activity, regardless of whether or not it's drug-related
Homelessness
One of the most important things to consider when choosing a treatment plan is that, according to recent research, combining medications and therapy is more effective than either one on its own.
The American Society of Addiction Medicine (ASAM) states that heroin addiction should be managed by following these steps:
Detox, either on an inpatient or outpatient basis.
Several weeks of a partial-hospitalization program (a non-residential hospital program similar in intensity to residential treatment, but without 24-hour monitoring).
90 days of an intensive outpatient program.
Six months or more of individual and group therapy, potentially while living in a half-way house and attending a 12-step program.
However, only you can decide which route to success you wish to travel. What is most important is achieving a future free of heroin. Always consult with a doctor before taking any medications or beginning a treatment program.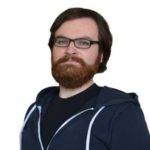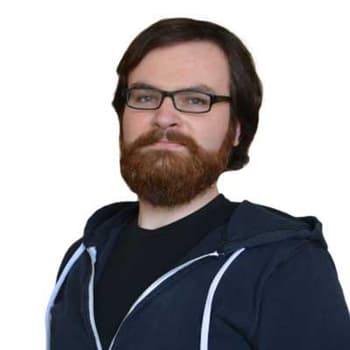 Editor – Thomas Christiansen
With over a decade of content experience, Tom produces and edits research articles, news and blog posts produced for Advanced Recovery Systems.
Read more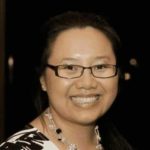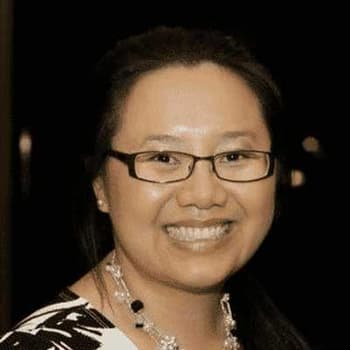 Medically Reviewed By – Sendra Yang, PharmD
Sendra is a pharmacist with a specialty in drug information. Her experience includes hospital pharmacy, drug/medical information, medical writing, formulary management practice, pharmaceutical industry, and teaching.
Read more
Medical Disclaimer
The Recovery Village aims to improve the quality of life for people struggling with substance use or mental health disorder with fact-based content about the nature of behavioral health conditions, treatment options and their related outcomes. We publish material that is researched, cited, edited and reviewed by licensed medical professionals. The information we provide is not intended to be a substitute for professional medical advice, diagnosis or treatment. It should not be used in place of the advice of your physician or other qualified healthcare providers.