Approximately 5% of people with an intellectual disability also struggle with a substance use disorder. Treatment is crucial and effective but it must be tailored to their unique needs.
For decades, people with intellectual and developmental disabilities and other special needs were hidden away from society. Institutionalization was common and isolation was the norm.
Today, individuals with intellectual and developmental disabilities (IDD) are increasingly integrated into society and many people with special needs live with far less supervision than they did in the past. As a result, people with intellectual and developmental disabilities are now more prone to encounter drugs and alcohol and some are developing substance abuse problems.
Hundreds of thousands of people with intellectual disabilities are living with substance abuse disorders and the consequences can be severe. Unfortunately, substance abuse isn't always immediately recognized among people with IDD, which can lead to delays in diagnosis and treatment.
A Vulnerable Population
Individuals with intellectual disabilities are more susceptible to substance abuse problems for several reasons.
One issue is that the problem itself is not widely recognized. As a result, individuals often don't receive the same sort of prevention education as the general population does. They are also less likely to receive treatment for addiction, according to a 2010 study in the Journal of Health & Social Work — and when they enter treatment, they are less likely to stick with it.
It's unclear exactly how common the problem is, but studies estimate about 5% of the 7 to 8 million Americans with intellectual disabilities suffer from a substance use disorder. These disorders can range from episodic abuse of drugs and alcohol to dependence to addiction. The most common drugs of abuse are alcohol, tobacco and marijuana.
People with intellectual disabilities who develop substance abuse problems often face more severe consequences when they abuse drugs and alcohol. Elspeth Slayter, an expert on the topic, writes in The New Social Worker magazine that substance abuse in this population can lead to:
Increased social isolation
Problems with the criminal justice system
Victimization while under the influence
Increased cognitive problems
Poor impulse control
Health problems related to substance abuse, and even death
Life-threatening side effects from interactions with other medications
Slayter also notes that the symptoms of an intellectual disability can sometimes mask the signs of a substance abuse problem, making it harder to identify. Signs to look for may include frequent intoxication, job performance issues, socializing in settings where substance abuse is encouraged, relationship difficulties, arrests or other problems with law enforcement.
Mild Intellectual Disability, Higher Risk
Those with milder intellectual disabilities tend to have a higher risk of a substance use disorder, according to the medical literature. A 2006 study by Irish researchers identified and examined 67 people with intellectual disabilities who also misused alcohol and substances. The study found that those with mild or "borderline" intellectual disabilities were more at risk for developing a substance abuse problem.
That's likely partially due to higher functioning individuals usually enjoy a greater level of independence and therefore are more likely to have access to drugs and alcohol. Also, as they interact more with their community at large, they are more apt to experience social pressures and prejudice. Living independently, being a young male, and having a mental health problem were also risk factors.
Other factors, such as a family history of abuse, can also increase the risk of drug or alcohol abuse. While 11% of children without disabilities are subject to maltreatment, nearly one-third of children with disabilities are mistreated.
Another small Irish study published in 2007 found that the most common reasons individuals with intellectual disabilities reported misusing drugs and alcohol was as a coping mechanism for negative experiences in their past.
Coexisting Mental Illness
It is quite common for people with intellectual disabilities and substance problems to also have a co-occurring mental illness. In fact, according to a 2011 article in Social Work Today, the rates of coexisting mental disorders range from 7-20% among people with cognitive disabilities. In comparison, that rate is around 8% for the general population.
These co-occurring mental health disorders can complicate a substance use disorder. In 2014, researchers in Belgium looked at 104 people with intellectual disabilities who either used or abused drugs or alcohol. They found that individuals with substance abuse problems tended to have more mood changes, more suicidal thinking and more negative long-term consequences on their health, relationships and lives in general.
Identifying a Substance Use Disorder
Screening people with special needs for substance use disorders is crucial, but it has to be done the right way. Standard screening tests may miss signs of substance use or abuse in this population.
A 2019 article in the journal of Current Psychiatry notes than many screening questionnaires use complex language that may be confusing for someone with a cognitive disability. Simplifying the questions asked can make all the difference.
For instance, instead of asking an individual whether they drink alcoholic beverages, you could ask them if they drink wine or beer. Similarly, instead of asking whether they smoke marijuana, ask them whether or not they smoke "weed" or "pot." Using the terms they're familiar with will yield more accurate answers.
Props can also help. Rather than asking a person with a cognitive disability how many ounces they drink, use a glass or bottle and have them show you.
Treatment Options
Treatment methods should also be adapted for people with intellectual disabilities. Treatment materials, for instance, should present information in a simple, concrete and easy-to-understand format.
Abstract concepts, such as those frequently used in 12-step recovery models such as Alcoholics Anonymous, may be difficult for someone with an intellectual disability to grasp. The long meetings can also be difficult for individuals with shorter attention spans and they may not have the social skills to effectively participate in the group.
SAMHSA recommends that addiction counselors working with people with intellectual disabilities do the following:
Ask simple questions and repeat them if necessary
Teach refusal skills
Avoid generalizing, i.e. explain that the same refusal skills that are used at a party can also be used at a bar
Have the individual repeat back a concept to make sure they understand
Utilize role-playing
Having the individual focus on specific goals, i.e. not cashing their SSI check at a liquor store
Address trauma in psychotherapy if it's an issue
Group therapy can also be effective and some public health entities have successfully adapted the 12-step model to help people with special needs. For example, the Dutchess County Department of Mental Hygiene in New York has provided a modified AA program for people with cognitive disabilities and substance abuse problems since the 1990s.
Instead of focusing on the concept that one is powerless over substances, it emphasizes being capable and empowering people to make changes. Those who participate may also have coexisting mental health disorders. So in addition to focusing on recovery issues, they learn about the importance of taking their medication and work on self-esteem and social skills.
Medication-assisted treatment (MAT) can also be beneficial. Family members or staff in group homes can help ensure the individual takes their medicine as directed.
As with any person grappling with drug dependence or addiction, aftercare is essential. Relapse is always a risk and individuals need continuous support throughout their recovery.
Additional Resources for Help
If you or a loved one with an intellectual disability is struggling with a substance abuse problem, there are groups and organizations that may be able to help.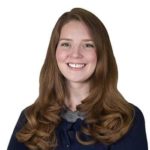 Editor – Renee Deveney
As a contributor for Advanced Recovery Systems, Renee Deveney is passionate about helping people struggling with substance use disorder. With a family history of addiction, Renee is committed to opening up a proactive dialogue about substance use and mental health.
Read more
Sources
---
Slayter, E. "Disparities in Access to Substance Abuse[…]rious Mental Illness." Health and Social Work. February 1, 2010. Accessed May 20, 2019.
Slayter, E. "Identifying Substance Abuse Among Client[…]lectual Disabilities." The New Social Worker, Accessed May 20, 2019.
Taggart, L. et al. "An exploration of substance misuse in pe[…]lectual disabilities." JIDR, August 2006. Accessed May 20, 2019.
Quintero, M. "Substance Abuse in People With Intellectual Disabilities." Social Work Today, July/August 2011. Accessed May 20, 2019.
Ting To, W. et al. "Substance use and misuse in persons with intellectual disabilities (ID): Results of a survey in ID and addiction services in Flanders." Research in Developmental Disabilities, January 2014. Accessed May 20, 2019.
Allen, J.R. "Addressing substance use in patients wit[…]disability: 5 Steps." Current Psychiatry, March 2019. Accessed May 20, 2019.
Phillips, M.G. "NADD Bulletin Volume VII Number 1 Article 3: An Outpatient Treatment Program for People with Mental Retardation and Substance Abuse Problems." National Association for the Dually Diagnosed, N.d. Accessed May 20, 2019.
Medical Disclaimer
The Recovery Village aims to improve the quality of life for people struggling with substance use or mental health disorder with fact-based content about the nature of behavioral health conditions, treatment options and their related outcomes. We publish material that is researched, cited, edited and reviewed by licensed medical professionals. The information we provide is not intended to be a substitute for professional medical advice, diagnosis or treatment. It should not be used in place of the advice of your physician or other qualified healthcare providers.