Improperly disposed prescription drugs are polluting drinking water and harming marine life. Learn how officials plan to promote safe drug disposal practices to prevent further pollution.
Prescription drugs are polluting drinking. Researchers at the School of Freshwater Sciences at the University of Wisconsin-Milwaukee found traces of medicine in the water near wastewater plants in Milwaukee. The School of Freshwater Sciences discovered that water samples two miles away from water treatment facilities were contaminated.
The University of Wisconsin-Milwaukee's Dr. Rebecca Klaper, studied how new contaminants in the water system negatively impact the ecosystem and animal life. Her team has found medications like opioids, antidepressants and diabetes medicine in water samples. In addition to presenting water purification issues, some of these drugs can affect fish development and reproduction.
Milwaukee's Drinking Water in Jeopardy
The Centers for Disease Control and Prevention has promoted prescription drug disposal awareness aimed at keeping drugs out of our water systems. In addition, the World Health Organization offers many effective ways to remove pharmaceuticals and other contaminants from drinking water. Their recommendations include:
Biofiltration
Reverse osmosis
Ozonation
Advanced oxidation
Free chlorine
Nanofiltration
One issue is that pharmaceutical drugs vary in form and chemical makeup, and they may not be detected by wastewater analysis systems. Drugs are sometimes found by researchers in marine life or detected by other means.
Opioids and Antidepressants Found in Shellfish
In 2017, researchers found that drug pollution had escalated to the point where marine life was testing positive for opioids and other substances. In the study by the Washington Department of Fish and Wildlife, mussels from 18 different locations were put in the water and then later retrieved. Mussels in three different locations tested positive from oxycodone. The runoff from wastewater plants is the likely source of this contamination.
For the sake of marine life and water systems, it is important to dispose of old prescription drugs properly. There are many guidelines that detail how to dispose of prescription drugs safely.
How to Dispose of Prescription Drugs
The Drug Enforcement Administration (DEA) updated its Disposal Act in 2018 to help people understand their options for pharmaceutical drug disposal. According to the DEA, there are a few ways to dispose of drugs:
Prescription drop-off locations: People can access the DEA's online database to find information on where to dispose of prescription drugs through safe disposal sites. Prescription drug disposal locations can frequently be found at law enforcement offices or public health buildings.
Pharmacy take-back programs: Regular events are sponsored by the CDC and other organizations to encourage safe disposal of medications.
People can dispose of someone else's drugs on their behalf only if they are a member of their household. In addition, mail-back packages can be used if someone lives in a rural area that has no other official disposal procedures.
Efforts to Make Prescription Drug Disposal Easier and Safer
Safe prescription drug disposal is an important way to prevent environmental contamination and deter illicit drug distribution. From drug take-back programs to posting information online, officials have made efforts to make the safe disposal of drugs easier. These efforts are an important step to maintaining the safety of our water supply and the health of marine life.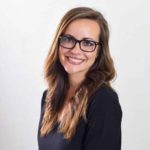 By – Joy Youell
Joy Youell is a writer and content developer with a background in educational research. Using sound pedagogical approaches and expert-backed methods, Joy has designed and delivered adult learning content, professional development, and company training materials for organizations.
Read more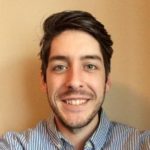 Editor – Jonathan Strum
Jonathan Strum graduated from the University of Nebraska Omaha with a Bachelor's in Communication in 2017 and has been writing professionally ever since.
Read more
Sources
---
Centers for Disease Control and Prevention. "Prescription Drug Take-Back Day." October 10, 2017. Accessed August 22, 2019.
Drug Enforcement Administration. "Disposal Act: General Public Fact Sheet." June 1, 2018. Accessed August 22, 2019.
Washington Department of Fish and Wildlife. "Stormwater Action Monitoring 2015/16 Mus[…]Survey: Final Report." August 9, 2017. Accessed August 27, 2019.
Madden, Karen. "Fish beg you: Don't flush those drugs." Wisconsin Rapids Tribune, October 15, 2015. Accessed August 22, 2019.
Milka, Ruth. "Prescription drugs may be polluting our drinking water." Nation of Change, August 6, 2019. Accessed August 22, 2019.
World Health Organization. "Information sheet: Pharmaceuticals in drinking-water." Water sanitation hygiene, 2012. Accessed August 22, 2019.
Food and Drug Administration. "Disposal of Unused Medicines: What You Should Know." February 1, 2019. Accessed October 2, 2019.
Medical Disclaimer
The Recovery Village aims to improve the quality of life for people struggling with substance use or mental health disorder with fact-based content about the nature of behavioral health conditions, treatment options and their related outcomes. We publish material that is researched, cited, edited and reviewed by licensed medical professionals. The information we provide is not intended to be a substitute for professional medical advice, diagnosis or treatment. It should not be used in place of the advice of your physician or other qualified healthcare providers.