International Overdose Awareness Day: August 31
Drug addictions do not discriminate, and overdoses can affect people from all backgrounds, in every part of the world. This message echoes around the world every August 31 as the world recognizes International Overdose Awareness Day. With the global prevalence of overdose deaths, this day is one of remembrance, education and hope.
What Is International Overdose Awareness Day?
International Overdose Awareness Day aims to educate the public about drug overdose, remember the lives of people lost to drug overdoses, reduce the stigma that surrounds drug-related deaths and promote actionable prevention efforts. International Overdose Awareness Day is a chance for communities to recognize the prevalence of overdose deaths and encourage change to happen. It's an opportunity for people to openly grieve the loss of friends or family members and a time for implementing overdose prevention tactics.
The Reality of Drug Overdose in the United States:
Given that North America (including the United States) leads the world in drug-related deaths, International Overdose Awareness Day bears a poignant significance in America.
Time to Remember, Time to Act
There are countless ways to take action on International Overdose Awareness Day, from wearing a wristband in a show of solidarity to participating in Narcan (naloxone) training to learn how to reverse an overdose. You can participate in a way that is most meaningful to (or comfortable for) you, whether it's online or in a community-wide event. Several ideas include:
Educate yourself about drug overdose: It's important to accurately recognize, and react accordingly to, a drug overdose. When someone overdoses on opioids, or another drug, they may be unresponsive to stimuli, have a shallow breath, blue lips or fingertips and may make gurgling or snoring sounds. If you see these signs, ensure their airway is clear and call 911 immediately. If the person has overdosed on an opioid (e.g., heroin, Oxycontin, etc.) and you have access to Narcan, give them one dose while on the phone with the emergency operator.
Share helpful overdose information on social media: The International Overdose Awareness Day website offers a variety of free, downloadable resources for anyone to print or share on social media. These include fact sheets, logo assets, posters and infographics, among other resources.
Post a tribute in remembrance of a loved one: Celebrating the life of someone you lost to a drug overdose is a great way to participate in International Overdose Awareness Day. You can write an online tribute to your loved one, post photos of them on social media or share fond memories of them with other close family and friends to honor their memory.
Attend an event in your area: To participate in a commemorative activity in your area, search International Overdose Awareness Day events listed by state. Events range from candlelight vigils and memorial walks to harm reduction seminars and Narcan (naloxone) training.
Host your own event with loved ones: By hosting your own event, even if it's with only a few people, you can help raise awareness in your community about the importance of overdose prevention and treatment for people who face addiction. You can get ideas for different activities online, register your activity and use the event organizer's support kit to orchestrate your event.
Obtain Narcan, if it's available near you: In many regions of the United States that are severely impacted by overdose deaths, civilians may be able to purchase Narcan through a national pharmacy chain, like CVS or Walgreens, without a prescription. Depending on your community's specific events, public Narcan training may also be available on International Overdose Awareness Day.
Need Help Now for a Drug Addiction?
International Overdose Awareness Day occurs once every year, but every day affords a new opportunity to prevent drug overdose deaths. If you or someone you love struggles to stop using prescription drugs or illicit substances, call The Recovery Village at 844.289.5085. You can speak with someone who understands addiction, can offer advice about your situation and can connect you to life-saving addiction treatment in your area. The telephone call is completely confidential and toll-free, and you don't have to commit to a program over the phone.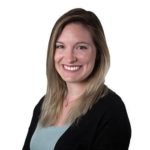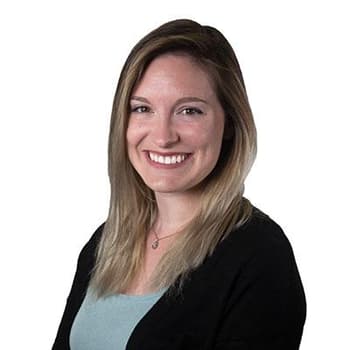 By – Camille Renzoni
Cami Renzoni is a creative writer and editor for The Recovery Village. As an advocate for behavioral health, Cami is certified in mental health first aid and encourages people who face substance use disorders to ask for the help they deserve.
Read more
Medical Disclaimer
The Recovery Village aims to improve the quality of life for people struggling with substance use or mental health disorder with fact-based content about the nature of behavioral health conditions, treatment options and their related outcomes. We publish material that is researched, cited, edited and reviewed by licensed medical professionals. The information we provide is not intended to be a substitute for professional medical advice, diagnosis or treatment. It should not be used in place of the advice of your physician or other qualified healthcare providers.