Crack cocaine addiction can have dangerous consequences. Fortunately, help is available that can change the lives of those struggling with addiction.
Article at a Glance:
A crack cocaine addiction is hard to live with. It can ruin your health, finances, career, educational goals and relationships all at the same time.
While the goal of recovering from crack addiction may seem difficult, it is possible with the right help.
The Recovery Village offers the tools needed to help you create a healthy future.
Crack Rehabs Near You
If you are struggling with a crack cocaine addiction, you may feel like there's no way you'll be able to quit. Many people who try to quit struggle with uncomfortable withdrawal symptoms, which can keep them in a vicious cycle of crack use and deter them from seeking treatment. Our addiction experts at The Recovery Village understand that ending crack use can be daunting, so we provide clients with a wide range of support services that help them take the first steps toward recovery.
If you or a loved one is living with a crack addiction, The Recovery Village is here to help. With numerous locationsacross the U.S., our rehab and care centers cater to each client's unique needs throughout their road to recovery. Locations that provide crack addiction treatment include:
If you are unable to travel out of state or you're looking for care closer to home, The Recovery Village's treatment center locator can help you find a center that meets your needs. Even if you can't travel for treatment, it doesn't mean a drug-free life isn't possible.
Crack Addiction Treatment
Taking the first step toward a drug-free life is a commitment, but The Recovery Village can help to break down the process so it doesn't feel overwhelming. Seeking treatment through a rehab center is typically the best way to start your recovery journey.
Best Treatment Options for Crack Addiction
Before attending crack addiction treatment at a rehab facility, you will likely go through an assessment. This is a crucial step because it gives your care team a better idea of what program will work best for you. During this time, you may meet with doctors and therapists to talk about your drug use. The medical provider will then discuss the severity of the addiction along with any co-occurring mental health disorders that also need to be treated.
After the assessment, detox begins. Detox is when the body begins to rid itself of crack or other drugs. Going through detox can be uncomfortable, but it's important to remember that your body is trying to return to its natural state. During detox, our treatment teams do everything they can to ensure that you are as safe and as comfortable as possible throughout the process.
Withdrawal can take anywhere from a few days to a few months. The full amount of time depends on the severity of the crack addiction and factors like body weight, height and any co-occurring disorders.
Once a client's system is clear of crack, therapy begins. While the body may be rid of the drug, the mind may still crave it. At this point during treatment, one-on-one and group therapy can be used to help a patient heal. Patients also start learning skills to help them function in their community without returning to crack use.
During rehab, an aftercare plan is created to help patients transition back into their day-to-day lives. Patients can take the skills they learned and apply them to their new, drug-free life. Aftercare may also include setting up sessions with a local therapist or attending 12-step programs to ensure consistent support.
Inpatient Treatment
For more severe addictions, inpatient treatment can be beneficial. Clients in inpatient settings receive full-time treatment and live onsite at the facility, which allows for 24-hour supervision and care. The amount of time a client stays in the center depends on their addiction and how much time the treatment team thinks is needed for recovery.
Clients in inpatient programs may take part in individual and group therapy to help uncover the roots of addiction and how to prevent it going forward.
Related Topic: Learn more about inpatient treatment
Medication-Assisted Treatment
People who are also addicted to opioids or other drugs may require medication-assisted treatment (MAT). There can be many benefits to MAT, including:
Reduced risk of withdrawal symptoms
Tapers for safer detoxification
Reduced cravings
Reduced risk of overdose from street drugs
Reduced exposure to HIV and hepatitis C from street drugs
Medications prescribed for MAT are meant to reduce cravings and offer a safer alternative to street drugs. The prescribing doctor carefully monitors the doses, tests urine routinely to ensure that the proper amount is being used and works closely with patients to monitor side effects.
MAT is offered alongside addiction treatment to address some of the underlying factors contributing to substance use. The Recovery Village often uses the following medications for MAT with clients:
Methadone
Buprenorphine
Naltrexone
Your treatment team will work with you to decide whether MAT is right for you and what medication is best for your specific needs.
Paying for Crack Addiction Treatment
Crack addiction is a deadly disease that requires proper medical treatment. As dangerous as addiction is, many people do not seek proper care because they believe they may be unable to afford the help they need. There are different options available to make the treatment process as affordable as possible.
One way to pay for rehab is to use an insurance plan to cover part of the costs. The Affordable Care Act states that insurance carriers should offer substance use disorder and mental health treatment to all participants. The coverage for treatment will depend on each person's plan and whether they are enrolled in insurance through a job or the marketplace. The Recovery Village can help you determine insurance coverage based on your carrier.
If paying through private insurance does not work for you, there are still other options:
The Veterans Administration offers grants to vets who need financial help
Some clients choose to privately pay for treatment
Some programs accept government plans like Medicaid or Medicare.
Staff at The Recovery Village can help determine what payment option is best for your unique financial situation or help you find other options. If you or someone you care about is struggling with a crack cocaine addiction, The Recovery Village can help.
Visit the following websites to learn about The Recovery Village's network of drug and alcohol rehabilitation facilities. Call today for admissions. Each center is ready to help people learn how to cope with their addiction and uncover the root causes for their substance use disorder.
Orlando Recovery Center: A premier rehabilitation facility in Orlando, Florida that helps individuals recover from addiction and substance use disorders. The center also offers the opportunity to treat co-occurring disorders.
The Recovery Village Columbus: Located in Ohio, this facility provides inpatient, outpatient and aftercare treatment for people looking to begin detox. The center provides individualized plans to help patients through recovery while addressing their unique co-occurring disorders or any setbacks that may happen during recovery.
The Recovery Village Palmer Lake: In Colorado, this facility offers inpatient, outpatient and intensive outpatient treatment for individuals looking to kick-start their journey to recovery.
The Recovery Village Ridgefield: Located right in southern Washington, this facility provides patients with outpatient and aftercare programs. Just 20 minutes outside of Portland, this facility assists individuals who are ready to begin treatment.
The Recovery Village: In Umatilla, Florida, this is a rehabilitation facility that provides resources for individuals seeking drug and alcohol treatment. There are inpatient, outpatient, intensive outpatient and partial hospitalization treatment programs available for those suffering from Ambien addiction.
IAFF Center of Excellence: Specializes in assisting firefighters who struggle with behavioral health problems and addiction. Members can enter the recovery process sooner so they can return back to work as quickly as possible. Inpatient, partial hospitalization and intensive outpatient programs are all available at this facility, where patients can address their Ambien addiction in a safe, supportive environment.
Denver Mental Health & Counseling: Denver Mental Health and Counseling by The Recovery Village is a physician-led outpatient center specializing in evidence-based addiction and mental health treatments, offering services such as TMS, IOP, and personalized care for both ongoing and new patients, dedicated to fostering long-term recovery and overall well-being.
The Recovery Village Palm Beach at Baptist Health: The Recovery Village Palm Beach at Baptist Health is a premier physician-led treatment center in South Florida, offering a comprehensive spectrum of services from medical detox to outpatient programs for alcohol, drug, and co-occurring mental health conditions, with a commitment to rejuvenating lives, families, and communities, and facilitating same-day admissions.
The Recovery Village Atlanta: Located in Roswell just outside downtown Atlanta, is a 62-bed physician-led treatment facility offering a comprehensive range of services, from medical detox to outpatient care, specializing in alcohol, drug, and co-occurring mental health conditions, dedicated to transforming lives, families, and communities throughout Georgia.
The Recovery Village Kansas City: The Recovery Village Kansas City, an 80-bed facility in Raytown just 10 miles from downtown, offers a comprehensive range of evidence-based treatments for addiction and mental health conditions, overseen by physician leaders, and is dedicated to revitalizing lives, families, and communities throughout the Midwest.
The Recovery Village Cherry Hill at Cooper Health: The Recovery Village Cherry Hill at Cooper, situated just 20 minutes from Philadelphia, is a leading rehab facility in South Jersey providing comprehensive, evidence-based addiction and mental health treatments, ranging from medical detox to teletherapy, with a dedicated team committed to guiding adults on their path to lifelong recovery.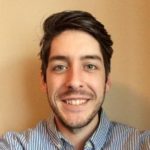 Editor – Jonathan Strum
Jonathan Strum graduated from the University of Nebraska Omaha with a Bachelor's in Communication in 2017 and has been writing professionally ever since.
Read more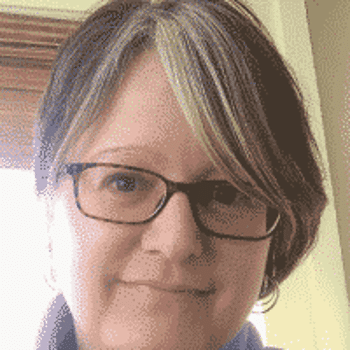 Medically Reviewed By – Paula Holmes, LCSW
Paula Holmes is a licensed clinical social worker, psychotherapist and freelance writer who lives and works in midcoast Maine. She received her master's degree in Social Work in 2008 from the University of Maine.
Read more
Sources
---
Tonigan, Alexandra. "Literature Review: Medication Assisted T[…] Narcan Distribution." University of New Mexico, May 1, 2017. Accessed on October 16, 2021.
Strugar-Fitsch, Donna. "MAT for Opioid Use Disorder: Overcoming Objections." California Health Care Foundation, August 2019. Accessed on October 16, 2021.
Galanter, Marc and Kleber, Herbert D. "Treatment of Acute Intoxication and With[…] from Drugs of Abuse." The Textbook of Substance Abuse Treatment. Accessed from the U.S. Department of Veterans Affairs, October 16, 2021.
Medical Disclaimer
The Recovery Village aims to improve the quality of life for people struggling with substance use or mental health disorder with fact-based content about the nature of behavioral health conditions, treatment options and their related outcomes. We publish material that is researched, cited, edited and reviewed by licensed medical professionals. The information we provide is not intended to be a substitute for professional medical advice, diagnosis or treatment. It should not be used in place of the advice of your physician or other qualified healthcare providers.