Although cocaine use does not cause borderline personality disorder, it can make BPD symptoms worse and lead to a variety of other mental health concerns.
Borderline personality disorder (BPD) causes a variety of overwhelming symptoms that can be difficult to manage. People with BPD may turn to drugs or alcohol in an attempt to cope with anxiety or other symptoms caused by their disorder. BPD can also cause impulsivity, which is another factor that may lead to substance use.
Article at a Glance:
Cocaine does not cause BPD.
Drug and alcohol use is common in people with BPD.
Substance use can make BPD treatment difficult.
Dialectical behavior therapy can be helpful for people who struggle with BPD and cocaine use.
Can Cocaine Cause Borderline Personality Disorder?
The cause of borderline personality disorder (BPD) is unknown, but it's believed that genetic, social and family factors could play a role. Cocaine use does not cause BPD, but substance use is common in people with BPD. This is why some people may think it causes the disorder.
Around 19% of people in treatment for cocaine dependence also have BPD. Those living with BPD may find that substance use seems to make them feel better temporarily. However, using drugs or alcohol to cope with BPD often causes greater problems later on.
Does Cocaine Affect Borderline Personality Disorder Symptoms?
For some people with BPD, a stimulant like cocaine may mask shame or helplessness because these drugs can cause euphoria. However, cocaine can also raise anxiety, leading to panic or fear. The drug can also cause hostile behavior or rage to occur.
Cocaine can affect BPD-related symptoms, often making them worse. Since cocaine is illegal and unregulated, it may be mixed with unknown substances that create additional negative effects. Instead of using substances to cope with BPD, it's best to get treatment in a medical setting.
Treating Cocaine Addiction and Comorbid Borderline Personality Disorder
BPD is difficult to treat, even in people who do not have a co-occurring addiction. People with BPD have high therapy dropout rates and can be more impulsive, which makes recovery more complicated.
Dialectical behavior therapy (DBT) is effective for treating BPD. This uses cognitive behavioral therapy (CBT) and mindfulness to help control impulses, improve stress tolerance and regulate emotions.
One version of DBT treats co-occurring borderline personality and substance use disorders (DBT-SUD). In this form of treatment, group therapy helps people learn skills to prevent further cocaine use. Research shows that DBT-SUD has led to improved outcomes for both disorders.
More on BPD
People with BPD may struggle with mood swings, changes in behavior and impulsivity, which can lead to risky behaviors and other problems. People with BPD may experience intense anger, depression and anxiety that can continue for hours or days. Their opinions on people or situations may change rapidly.
Almost 6% of Americans will have BPD at some point in their lives, and the disorder affects men and women at equal rates. Roughly 73% of people with BPD will also have a substance use disorder at some point.
The Recovery Village offers treatment for both cocaine addiction and borderline personality disorder. Our facilitiesserve communities throughout the country and specialize in a range of addiction recovery services. Contact us today to learn more about treatment plans and programs that can work well for your needs.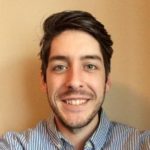 Editor – Jonathan Strum
Jonathan Strum graduated from the University of Nebraska Omaha with a Bachelor's in Communication in 2017 and has been writing professionally ever since.
Read more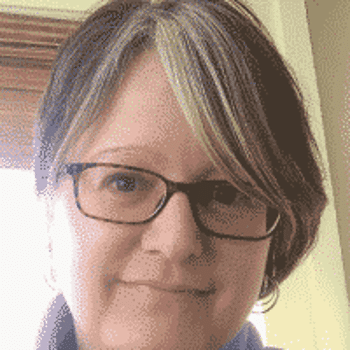 Medically Reviewed By – Paula Holmes, LCSW
Paula Holmes is a licensed clinical social worker, psychotherapist and freelance writer who lives and works in midcoast Maine. She received her master's degree in Social Work in 2008 from the University of Maine.
Read more
Medical Disclaimer
The Recovery Village aims to improve the quality of life for people struggling with substance use or mental health disorder with fact-based content about the nature of behavioral health conditions, treatment options and their related outcomes. We publish material that is researched, cited, edited and reviewed by licensed medical professionals. The information we provide is not intended to be a substitute for professional medical advice, diagnosis or treatment. It should not be used in place of the advice of your physician or other qualified healthcare providers.