Although benzodiazepines are a commonly prescribed medication, they typically aren't used to treat obsessive-compulsive disorder because they can worsen the condition.
Article at a Glance:
Benzodiazepines are not used as standard therapy for obsessive-compulsive disorder (OCD) because they do not have proven effectiveness.
Benzodiazepines have many different side effects that can worsen OCD.
The primary medications used to treat OCD include SSRIs.
If a person has both OCD and benzodiazepine addiction, their conditions can be hard to treat without specialized care.
Commonly Prescribed Benzodiazepines for OCD
Benzodiazepines are typically used to treat symptoms of anxiety. Obsessive-compulsive disorder (OCD) can cause anxiety, but other medications are typically used to treat this condition because benzos can worsen other OCD symptoms.
Some commonly used benzodiazepines include Xanax, Ativan, Valium and Klonopin. The following overview discusses how these drugs can impact OCD symptoms.
Which Drug Should I Try First for Treatment of OCD?
Drugs with the most evidence to support their use in OCD treatment include selective serotonin reuptake inhibitors (SSRIs) and some tricyclic antidepressants (TCAs).
SSRIs include:
Celexa (citalopram)
Lexapro (escitalopram)
Prozac (fluoxetine)
Luvox (fluvoxamine)
Zoloft (sertraline)
Paxil (paroxetine)
Clomipramine is the only TCA that may be effective for OCD, but it is sedating and would probably only be used if the SSRI failed. It could be used in addition to an SSRI.
When Are Benzos Prescribed for OCD?
Benzodiazepines are not prescribed to patients with OCD because the evidence does not support their use. They have not been proven to be safe or effective in treating OCD and any of its symptoms (More on SSRIs).
Although psychiatric professionals do not support benzo treatment for OCD, a recent study found that up to 38.4% of people with the condition have used benzos.
Are There Side Effects?
Common side effects of benzos may include:
Confusion
Diarrhea
Drowsiness
Headache
Respiratory arrest (stopped breathing)
Respiratory depression (slowed breathing)
Fainting
Tremors
The above side effects could potentially worsen OCD and its symptoms.
Continue reading at Signs, Symptoms & Side Effects of Benzodiazepine Abuse →
Who Should Not Take These Medications?
People who only need treatment for OCD should not be prescribed these medications. In addition, people with a history of substance use disorder and women who are pregnant or breastfeeding should not use these drugs.
Medications for OCD and Anxiety
Anti-anxiety medications and antidepressants, such as SSRIs, are commonly prescribed for OCD and other anxiety disorders. SSRIs are the primary medication for OCD because the condition is caused by obsessive thoughts that may worsen and drive anxiety.
For people with OCD, anxious and obsessive thoughts are poorly managed by compulsive behaviors. For example, a person may have a fear of germs that causes them distress and anxiety, and they obsess over these thoughts. They may then participate in the compulsive behavior of washing their hands until their skin is red and raw. SSRIs work by managing the anxiety associated with obsessive thought and breaking the OCD cycle.
The most effective strategy for treating OCD and substance abuse is a combination of medication and therapy. If you or someone you know is living with OCD and a co-occurring addiction, The Recovery Village offers dual diagnosis treatment delivered by experienced mental health professionals. Contact us to speak to a representative and begin the recovery process today.
Related Topics:
Obsessive rumination disorder treatment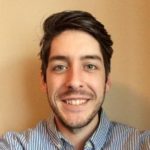 Editor – Jonathan Strum
Jonathan Strum graduated from the University of Nebraska Omaha with a Bachelor's in Communication in 2017 and has been writing professionally ever since.
Read more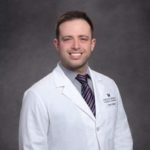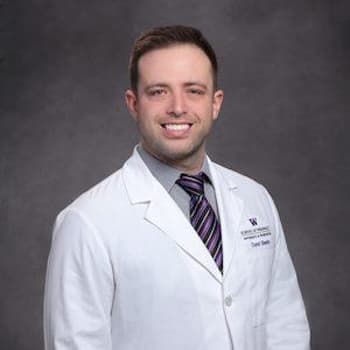 Medically Reviewed By – Dr. Conor Sheehy, PharmD, BCPS, CACP
Dr. Sheehy completed his BS in Molecular Biology at the University of Idaho and went on to complete his Doctor of Pharmacy (PharmD) at the University of Washington in Seattle.
Read more
Medical Disclaimer
The Recovery Village aims to improve the quality of life for people struggling with substance use or mental health disorder with fact-based content about the nature of behavioral health conditions, treatment options and their related outcomes. We publish material that is researched, cited, edited and reviewed by licensed medical professionals. The information we provide is not intended to be a substitute for professional medical advice, diagnosis or treatment. It should not be used in place of the advice of your physician or other qualified healthcare providers.