Armodafinil is a type of medication used to promote wakefulness for people with narcolepsy, a sleeping disorder that causes excessive sleepiness during the day. Armodafinil is also used for people who have sleep disruptions, like obstructive sleep apnea.
Armodafinil is in a class of medications called wakefulness-promoting agents which alter how someone's sleep-wake cycle works. Since armodafinil works like stimulants, it has a risk for addiction, although small. If a person has a history of a substance use disorder, the risk is much greater, and they should carefully follow dosage instructions to avoid misuse.
Side Effects & Long-Term Risks
Taking armodafinil for an extended period increases the chances of withdrawal symptoms. A person's body begins to recognize that armodafinil improves its function, so whenever the drug is finished and no longer in one's system, unpleasant side effects from withdrawal occur. Withdrawal symptoms normally include anxiety, new or worsened psychotic symptoms, vomiting, fatigue, irritable mood and insomnia.
As mentioned, armodafinil is a medication that promotes wakefulness. It is meant to counteract excessive sleepiness caused by sleep disorders such as narcolepsy, shift work sleep disorder and obstructive sleep apnea. Armodafinil is often described as a less intense version of stimulants used to treat attention-deficit hyperactivity disorder. Although armodafinil works as a stimulant, the exact cause of how it promotes wakefulness is still unknown and understudied. Researchers believe it may have something to do with preventing the absorption of chemicals that affect the sleep-wake cycle.
When a person is taking armodafinil, they should take it as directed. For people with narcolepsy, armodafinil is taken every morning to prevent daytime sleepiness and for shift workers, it is taken an hour before they start working. It is normally taken without food because the interaction can delay the effects of armodafinil.
Common side effects of armodafinil are:
Headahces
Aniexty
Dizziness
Diarrhea
Dry mouth
Insomnia
Nausea
Fatigue
Rash
Serious side effects that require medical attention include:
Swelling of the eyes, face, tongue, throat, etc.
Hives
Severe rash and itching
Difficulty breathing or swalling
Weakness
Chest pain
Hallucinations
Addiction Risks
The risk for armodafinil misuse and addiction is high since the medication stimulates the brain. Those without a history of substance use disorder have a smaller risk if they take armodafinil as directed. Due to armodafinil's stimulative effects, many people seek this medication for recreational use because it enhances mental performance by improving focus and concentration. Armodafinil also decreases appetite, making it a popular drug for people wanting to lose weight.
Visit the following websites to learn about The Recovery Village's network of rehabilitation facilities. Call today for admissions. Each center is ready to help people learn how to cope with their addiction and uncover the root causes for their substance use disorder.
Orlando Recovery Center: A premier rehabilitation facility in Orlando, Florida that helps individuals recover from addiction and substance use disorders. The center also offers the opportunity to treat co-occurring disorders.
The Recovery Village Columbus: Located in Ohio, this facility provides inpatient, outpatient and aftercare treatment for people looking to begin detox. The center provides individualized plans to help patients through recovery while addressing their unique co-occurring disorders or any setbacks that may happen during recovery.
The Recovery Village Palmer Lake: In Colorado, this facility offers inpatient, outpatient and intensive outpatient treatment for individuals looking to kick-start their journey to recovery.
The Recovery Village Ridgefield: Located right in southern Washington, this facility provides patients with outpatient and aftercare programs. Just 20 minutes outside of Portland, this facility assists individuals who are ready to begin treatment.
The Recovery Village: In Umatilla, Florida, this is a rehabilitation facility that provides resources for individuals seeking drug and alcohol treatment. There are inpatient, outpatient, intensive outpatient and partial hospitalization treatment programs available for those suffering from Ambien addiction.
IAFF Center of Excellence: Specializes in assisting firefighters who struggle with behavioral health problems and addiction. Members can enter the recovery process sooner so they can return back to work as quickly as possible. Inpatient, partial hospitalization and intensive outpatient programs are all available at this facility, where patients can address their Ambien addiction in a safe, supportive environment.
Denver Mental Health & Counseling: Denver Mental Health and Counseling by The Recovery Village is a physician-led outpatient center specializing in evidence-based addiction and mental health treatments, offering services such as TMS, IOP, and personalized care for both ongoing and new patients, dedicated to fostering long-term recovery and overall well-being.
The Recovery Village Palm Beach at Baptist Health: The Recovery Village Palm Beach at Baptist Health is a premier physician-led treatment center in South Florida, offering a comprehensive spectrum of services from medical detox to outpatient programs for alcohol, drug, and co-occurring mental health conditions, with a commitment to rejuvenating lives, families, and communities, and facilitating same-day admissions.
The Recovery Village Atlanta: Located in Roswell just outside downtown Atlanta, is a 62-bed physician-led treatment facility offering a comprehensive range of services, from medical detox to outpatient care, specializing in alcohol, drug, and co-occurring mental health conditions, dedicated to transforming lives, families, and communities throughout Georgia.
The Recovery Village Kansas City: The Recovery Village Kansas City, an 80-bed facility in Raytown just 10 miles from downtown, offers a comprehensive range of evidence-based treatments for addiction and mental health conditions, overseen by physician leaders, and is dedicated to revitalizing lives, families, and communities throughout the Midwest.
The Recovery Village Cherry Hill at Cooper Health: The Recovery Village Cherry Hill at Cooper, situated just 20 minutes from Philadelphia, is a leading rehab facility in South Jersey providing comprehensive, evidence-based addiction and mental health treatments, ranging from medical detox to teletherapy, with a dedicated team committed to guiding adults on their path to lifelong recovery.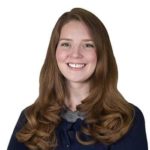 Editor – Renee Deveney
As a contributor for Advanced Recovery Systems, Renee Deveney is passionate about helping people struggling with substance use disorder. With a family history of addiction, Renee is committed to opening up a proactive dialogue about substance use and mental health.
Read more
Medical Disclaimer
The Recovery Village aims to improve the quality of life for people struggling with substance use or mental health disorder with fact-based content about the nature of behavioral health conditions, treatment options and their related outcomes. We publish material that is researched, cited, edited and reviewed by licensed medical professionals. The information we provide is not intended to be a substitute for professional medical advice, diagnosis or treatment. It should not be used in place of the advice of your physician or other qualified healthcare providers.