Anexsia, a discontinued drug containing hydrocodone and high-dose acetaminophen, was an opioid that could put people at high risk of addiction and dependence.
Anexsia was formerly a brand name of a hydrocodone and acetaminophen combination product. It contained 5 mg of hydrocodone and 500 mg of acetaminophen. The drug was discontinued following a 2011 guidance from the FDA limiting the amount of acetaminophen in combination drugs to 325 mg. For this reason, any Anexsia currently available is likely to be expired or counterfeit.
Article at a Glance:
Anexsia was an addictive product containing the opioid hydrocodone and high-dose acetaminophen
The drug was addictive because hydrocodone triggers the brain's reward center, setting you up for physical dependence and continued use
Side effects include constipation, itching, nausea and vomiting
Quitting opioids like Anexsia can cause intolerable withdrawal symptoms, making medical detox and rehab important
Anexsia Addiction
Anexsia was classified as a Schedule II controlled substance under the Controlled Substance Act, meaning that it had a high potential for abuse, dependence and addiction. Anexsia's addictive potential was due to hydrocodone, an opioid pain reliever. Opioid pain relievers can be very addictive because they trigger the brain's reward system. Overall, up to 29% of people prescribed opioids misuse them, and up to 12% develop an opioid use disorder.
Signs which may point to addiction include:
Becoming obsessed with finding and taking Anexsia or other opioids
Uncontrollable cravings
Losing interest in the hobbies and activities that were once enjoyed
Performing poorly at work or school
What is Anexsia?
Anexsia was an opioid that was prescribed to treat moderate to severe pain. The drug combined 5 mg of hydrocodone with 500 mg of acetaminophen. The drug was pulled from the market after the FDA limited the acetaminophen component of combination drugs to 325 mg, a limit that Anexsia exceeded. The FDA sought to prevent liver injury by people who unknowingly took too much acetaminophen.
Signs, Symptoms & Side Effects of Abuse
Anexsia is known to cause side effects, some of which are common, while others can be extremely dangerous.
Common side effects of opioids like Anexsia include:
Constipation
Dizziness
Drowsiness
Nausea
Vomiting
Shallow breathing
Slowed heart rate
Confusion
Extreme dizziness
Excessive sedation that may lead to a coma and death
Hundreds of medications are known to have drug interactions with Anexsia, which can enhance or add to these side effects, depending upon the drug.
Anexsia and Alcohol
Anexsia should not be mixed with alcohol. Both alcohol and hydrocodone are central nervous system depressants, meaning they suppress the brain's activity. Combining the two can increase the risk of overdose and death.
Further, the acetaminophen component of Anexsia can be toxic when mixed with alcohol. Because both alcohol and acetaminophen are processed by the liver, there is a drug interaction between the two substances that makes combining them dangerous.
Overdose Risk
Drug overdose can be fatal. If you suspect someone is experiencing an overdose, call 911 immediately. Do NOT be afraid to seek help. If you do not have access to a phone contact Web Poison Control Services for online assistance.
Pinpoint pupils, decreased level of consciousness and severely depressed respiration are referred to as the "opioid overdose triad." In addition to these three primary signs, overdose patients may present with a pale face, limp body, muscle weakness, jaundice, cold, clammy skin, nausea, vomiting and purple or blue-colored lips and fingers.
Several factors can influence one's risk of an overdose. Liver and kidney health are two influential factors. The individual's size, including weight and body fat percentage, also play a role. Drug tolerance is also highly influential and increases with the frequency of use.
If you suspect that someone is having an overdose, it is important to act quickly. Naloxone should be given if it is available. This drug, sometimes called by its brand name Narcan, is an opioid antidote that comes as a nasal spray or injectable drug. It can be used when an overdose victim has:
Slowed breathing
Stopped breathing
Passed out and is not waking up
If you give naloxone to someone, you should always call 911. This is true even if the person seems to get better when the naloxone has been given. Naloxone starts to work within three minutes but wears off within 90 minutes. Therefore, it is possible for someone to stop breathing again after the drug wears off.
Long-Term Consequences
Long-term effects of misusing Anexsia can include physical dependence on the drug. When your body becomes used to the presence of the drug, it starts to adapt, expecting the drug to be there. If you suddenly stop taking Anexsia, this can lead to withdrawal symptoms.
Additionally, people who misuse opioids are at risk of overdose and death.
Anexsia Withdrawal
If you want to stop taking an opioid, you should consult your doctor or an addiction specialist. You should never stop an opioid abruptly or "cold turkey" as this increases your risk of experiencing greater withdrawal symptoms.
People who are having difficulties managing withdrawal symptoms should never be afraid to ask for help. In some cases, you may need to enter a medically-assisted detoxification program during this potentially difficult time.
Withdrawal Symptoms
Anexsia withdrawal symptoms are similar to that of other opioids. They can include:
Agitation
Anxiety
Muscle aches
Increased tearing
Insomnia
Runny nose
Sweating
Yawning
Abdominal cramping
Diarrhea
Dilated pupils
Goosebumps
Nausea
Vomiting
Remember, never suddenly stop taking Anexsia as your risk for the aforementioned withdrawal symptoms will substantially increase.
Withdrawal Timeline
Because any Anexsia that is currently available is likely to be counterfeit or expired, it is difficult to predict a withdrawal and symptom timeline. Generally, if you take a medication regularly, you can expect withdrawal symptoms to start around the time that you would have taken your next dose.
Anexsia Addiction Treatment & Detox
People who struggle with opioids like Anexsia often need assistance in successfully overcoming their addiction. Withdrawal from opioids can be difficult to manage without medical help, making medical detox useful for many people.
Further, inpatient and outpatient rehab following detox can offer resources and treatment programs to help people start a new life without Anexsia.
Anexsia Medical Detox
Medical detox is the first step in overcoming opioid addiction. Opioid withdrawal symptoms can be very hard to control on your own because your brain has become physically dependent on the presence of an opioid that is no longer there. In medical detox, you are admitted to a facility and closely monitored by a medical team that can treat your symptoms as they occur.
Further, many people who struggle with opioids require medication-assisted treatment or MAT. This includes methadone and buprenorphine-containing products which can be started during medical detox and continued over the long term to help you fight your addiction.
Anexsia Rehab
Medical detox is the first step in overcoming an Anexsia addiction, but it is not the only step. To live an Anexsia-free life, it is important to get help exploring why you started to rely on Anexsia in the first place. It is also important to build coping skills so that you are able to avoid Anexsia in the future. Inpatient and outpatient rehab options continue this work that medical detox started, helping to set you on the right course for life without Anexsia.
Inpatient Rehab
The first treatment option available for patients in inpatient rehab. This program requires patients to live on campus at one of The Recovery Village's designated inpatient centers while they recover from their addiction. This is extremely beneficial for patients with severe addiction, as well as for those who may find recovery difficult due to distractions from the outside world.
Outpatient Rehab
Once a patient completes the inpatient rehab program, they will often start an outpatient program. This program allows patients to live at home while they attend scheduled visits at The Recovery Village for treatment appointments. Some patients may begin treatment with the outpatient program if they are experiencing a mild opioid addiction. This option is helpful for patients that are experiencing mild addiction because it is easier for them to remain active in their daily life than it is with the option of inpatient rehab.
Choosing an Anexsia Rehab Center
Choosing a rehab center is an integral decision in every patient's path to living a happier, substance-free life. To make an informed decision, it is recommended patients discuss their needs and which features to look for in a rehab center with their doctor.
If you or someone you love is struggling with an addiction, get professional help right away. The staff at The Recovery Village are experts in helping you work through your options for overcoming opioid addiction. Contact us today to discuss treatment options and answer any questions you may have.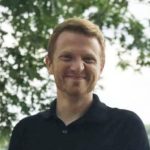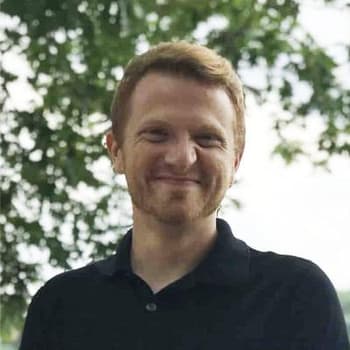 Editor – Rob Alston
Rob Alston has traveled around Australia, Japan, Europe, and America as a writer and editor for industries including personal wellness and recovery.
Read more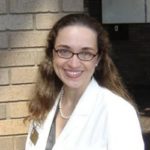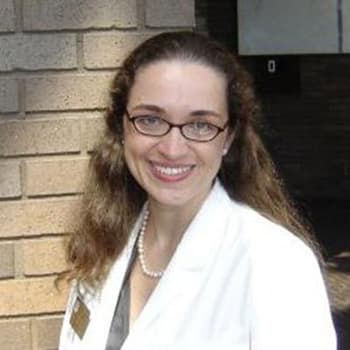 Medically Reviewed By – Dr. Jessica Pyhtila, PharmD
Dr. Jessica Pyhtila is a Clinical Pharmacy Specialist based in Baltimore, Maryland with practice sites in inpatient palliative care and outpatient primary care at the Department of Veteran Affairs.
Read more
Sources
---
U.S. Food and Drug Administration. "FDA Drug Safety Communication: Prescript[…]Severe Liver Failure." January 13, 2011. Retrieved July 20, 2020.
National Institute on Drug Abuse. "Opioid Overdose Crisis." May 27, 2020. Accessed July 20, 2020.
Schiller, Elizabeth; Goyal, Amandeep; Cao, Fei; Mechanic, Oren. "Opioid Overdose." StatPearls, January 2020. Accessed July 25, 2020.
U.S. Food and Drug Administration. "FDA warns about serious risks and death […]s strongest warning." August 31, 2016. Accessed July 25, 2020.
MedlinePlus.gov. "Opiate and opioid withdrawal." U.S. National Library of Medicine, May 5, 2018. Accessed July 25, 2020.
Drugs.com. "Anexsia (acetaminophen / hydrocodone) Drug Interactions." Accessed July 20, 2020.
Anne Arundel County Department of Health. "Naloxone: Frequently Asked Questions." Updated September 9, 2019. Accessed July 20, 2020.
Medical Disclaimer
The Recovery Village aims to improve the quality of life for people struggling with substance use or mental health disorder with fact-based content about the nature of behavioral health conditions, treatment options and their related outcomes. We publish material that is researched, cited, edited and reviewed by licensed medical professionals. The information we provide is not intended to be a substitute for professional medical advice, diagnosis or treatment. It should not be used in place of the advice of your physician or other qualified healthcare providers.