Benzedrine, often known by its nickname "bennies", was a wonder drug for multiple health problems. That is, until it started killing people.
Benzedrine, often called by its street name "bennies", is a fixture in popular culture. The drug has shown up in media ranging from the Sylvia Plath novel The Bell Jar to the REM song What's The Frequency, Kenneth? to the TV series The Man In the High Castle. Because the drug had its heyday in the 1930s through the 1960s, some people may not be familiar with it. However, before the FDA stepped in to regulate it, Benzedrine was very common.
Article at a Glance:
Benzedrine was the first brand name for amphetamine.
The drug was hugely popular from the 1930s to the 1960s and was used to treat a variety of ailments such as fatigue.
For safety reasons, the drug was later classified as a Schedule II controlled substance.
Amphetamine is still used for medical reasons to this day, although under different brand names such as Adderall and Vyvanse.
What Is Benzedrine?
Benzedrine was a brand name for the drug amphetamine. First created by a Romanian chemist in 1887, it was rediscovered and patented in 1932 by the American scientist Gordon Alles. At the time, Alles was trying to create a drug to help with nasal congestion. Today, we know a group of drugs as amphetamines, as named by Alles, characterized by the similar effects they have on the body.
After patenting the drug, Alles joined forces with the drug company Smith, Kline, and French, now known as GlaxoSmithKline. The company heavily marketed the agent as a wonder drug. Prescription drugs did not exist at the time, so at first, the drug was sold over the counter.
Benzedrine gained commercial success as:
A study aid for college students as early as the 1930s;
A tool to keep American soldiers awake, confident and focused during World War II;
A diet and mood pill for housewives in the 1950s and 1960s;
A muse and energy booster to artists during the Beatnik period of the 1960s.
The drug became available in a couple of different forms.
FAQs
Benzedrine inhaler
Benzedrine inhalers were meant to help with nasal congestion. Unfortunately, they were commonly abused. People would often buy the inhalers and open them up. They would then take out the wet paper with the drug and swallow it to get high, stay focused and improve their mood. The author, Jack Kerouac, often used Benzedrine and wrote some of his most famous novels like On The Road while taking it. In the first seven years after these inhalers were released, Smith, Kline, and French claimed to have sold more than 10 million of them. The inhalers were eventually banned by the FDA in 1959.
Benzedrine sulfate pills
Benzedrine pills were widespread during World War II. During that time, American forces were often given Benzedrine to stay awake and keep morale high. By the end of 1945, companies were selling about 750 million Benzedrine pills a year. This number rapidly grew to 8 billion pills a year by 1962 as civilian use grew. Women, in particular, used Benzedrine, often being given the drug with other multicolored pills in a bag of "rainbow pills" prescribed for mood and weight loss. Benzedrine pills are still available, although they are now a controlled substance.
Why Did Benzedrine Use Decrease?
Starting in the early 1960s, the dangers of Benzedrine began to gain attention. People who used Benzedrine sometimes struggled with side effects like psychosis. Further, doctors began to see that people were becoming addicted to the drug. A high-profile exposé in Life magazine in 1968 revealed how some doctors were giving the drug as a weight-loss agent to patients. The article also revealed several deaths linked to using the drug in this manner.
One of the most important factors in decreasing Benzedrine use was the Controlled Substances Act of 1971. With this law, Benzedrine became a Schedule II controlled substance, requiring doctors and pharmacists to keep detailed records. The government was also able to reduce the amount of Benzedrine that was produced. After this time, it was much more difficult for patients to acquire Benzedrine.
Is Benzedrine Still Available?
Although the brand name Benzedrine is no longer used, it is still legal, albeit highly controlled. The generic drug amphetamine is still available and can lead to addiction among users. Since being regulated by the Drug Enforcement Agency as a Schedule II Controlled Substance, Benzedrine is now sold under brand names including:
Benzedrine was the first amphetamine used for medical purposes. Since its creation, other chemically related drugs have been discovered and are also available. These include:
Adderall
Mydayis
Dexedrine
ProCentra
Vyvanse
Zenzedi
Street drugs chemically related to Benzedrine are also still available. For example, crystal meth is a chemical cousin to Benzedrine and is known to be highly addictive.
What Is Benzedrine Used For Today?
Although Benzedrine itself is rarely used today, the active drug in Benzedrine, amphetamine, and some related chemicals are still used. They remain Schedule II controlled substances. Conditions they treat include:
Attention-deficit hyperactivity disorder
Binge eating disorder
Narcolepsy
Visit the following websites to learn about The Recovery Village's network of rehabilitation facilities. Call today for admissions. Each center is ready to help people learn how to cope with their Ambien addiction and uncover the root causes for their substance use disorder.
Orlando Recovery Center: A premier rehabilitation facility in Orlando, Florida that helps individuals recover from addiction and substance use disorders. The center also offers the opportunity to treat co-occurring disorders.
The Recovery Village Columbus: Located in Ohio, this facility provides inpatient, outpatient and aftercare treatment for people looking to begin detox. The center provides individualized plans to help patients through recovery while addressing their unique co-occurring disorders or any setbacks that may happen during recovery.
The Recovery Village Palmer Lake: In Colorado, this facility offers inpatient, outpatient and intensive outpatient treatment for individuals looking to kick-start their journey to recovery.
The Recovery Village Ridgefield: Located right in southern Washington, this facility provides patients with outpatient and aftercare programs. Just 20 minutes outside of Portland, this facility assists individuals who are ready to begin treatment.
The Recovery Village: In Umatilla, Florida, this is a rehabilitation facility that provides resources for individuals seeking drug and alcohol treatment. There are inpatient, outpatient, intensive outpatient and partial hospitalization treatment programs available for those suffering from Ambien addiction.
IAFF Center of Excellence: Specializes in assisting firefighters who struggle with behavioral health problems and addiction. Members can enter the recovery process sooner so they can return back to work as quickly as possible. Inpatient, partial hospitalization and intensive outpatient programs are all available at this facility, where patients can address their Ambien addiction in a safe, supportive environment.
Denver Mental Health & Counseling: Denver Mental Health and Counseling by The Recovery Village is a physician-led outpatient center specializing in evidence-based addiction and mental health treatments, offering services such as TMS, IOP, and personalized care for both ongoing and new patients, dedicated to fostering long-term recovery and overall well-being.
The Recovery Village Palm Beach at Baptist Health: The Recovery Village Palm Beach at Baptist Health is a premier physician-led treatment center in South Florida, offering a comprehensive spectrum of services from medical detox to outpatient programs for alcohol, drug, and co-occurring mental health conditions, with a commitment to rejuvenating lives, families, and communities, and facilitating same-day admissions.
The Recovery Village Atlanta: Located in Roswell just outside downtown Atlanta, is a 62-bed physician-led treatment facility offering a comprehensive range of services, from medical detox to outpatient care, specializing in alcohol, drug, and co-occurring mental health conditions, dedicated to transforming lives, families, and communities throughout Georgia.
The Recovery Village Kansas City: The Recovery Village Kansas City, an 80-bed facility in Raytown just 10 miles from downtown, offers a comprehensive range of evidence-based treatments for addiction and mental health conditions, overseen by physician leaders, and is dedicated to revitalizing lives, families, and communities throughout the Midwest.
The Recovery Village Cherry Hill at Cooper Health: The Recovery Village Cherry Hill at Cooper, situated just 20 minutes from Philadelphia, is a leading rehab facility in South Jersey providing comprehensive, evidence-based addiction and mental health treatments, ranging from medical detox to teletherapy, with a dedicated team committed to guiding adults on their path to lifelong recovery.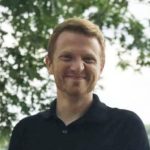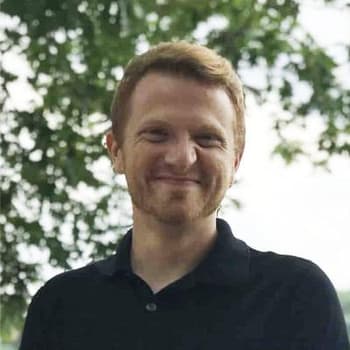 Editor – Rob Alston
Rob Alston has traveled around Australia, Japan, Europe, and America as a writer and editor for industries including personal wellness and recovery.
Read more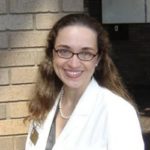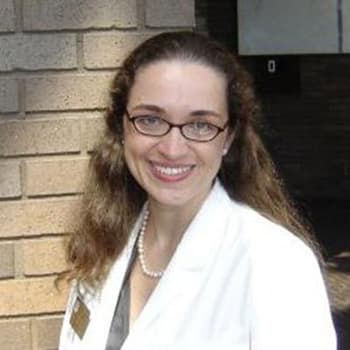 Medically Reviewed By – Dr. Jessica Pyhtila, PharmD
Dr. Jessica Pyhtila is a Clinical Pharmacy Specialist based in Baltimore, Maryland with practice sites in inpatient palliative care and outpatient primary care at the Department of Veteran Affairs.
Read more
Medical Disclaimer
The Recovery Village aims to improve the quality of life for people struggling with substance use or mental health disorder with fact-based content about the nature of behavioral health conditions, treatment options and their related outcomes. We publish material that is researched, cited, edited and reviewed by licensed medical professionals. The information we provide is not intended to be a substitute for professional medical advice, diagnosis or treatment. It should not be used in place of the advice of your physician or other qualified healthcare providers.