Amphetamine psychosis typically arises in one of two forms: amphetamine-induced psychosis and amphetamine withdrawal psychosis.
Psychosis is a state in which a person experiences a temporary disconnect from reality and loses the ability to distinguish internal psychological processes from external events. Psychosis can be experienced on its own or as a symptom of a mental health condition. Certain substances can also trigger psychosis symptoms.
One of the most common types of substance-induced psychosis is amphetamine psychosis. Like other types of substance-induced psychosis, amphetamine psychosis is relatively short-lived and typically subsides once the individual stops using amphetamines. However, some cases may persist after amphetamines are out of a person's system. Amphetamine psychosis typically arises in one of two forms: amphetamine-induced psychosis and amphetamine withdrawal psychosis.
Article at a Glance:
Important points information to keep in mind about amphetamine-induced psychosis include:
Many people who use amphetamines never experience amphetamine psychosis, but those who do face significant health risks
Psychosis puts people in danger of harming themselves or others
While amphetamine psychosis is typically short-lived and does not usually warrant long-term treatment, individuals with substance-induced psychosis may benefit from inpatient behavioral health treatment to address an underlying amphetamine addiction
Amphetamine Psychosis Symptoms
Amphetamine psychosis may manifest in different ways based on individual differences, the presence of other psychiatric conditions or the effects of combining amphetamines with other drugs. However, amphetamine psychosis usually produces the following symptoms:
Extreme agitation
Paranoid delusions
Grandiose delusions
Visual hallucinations
Auditory hallucinations
Disorganized thinking
Difficulty concentrating
Rapid, often illogical speech
Increased or erratic motor activity
Poor insight into causes of symptoms
Only about 18 percent of people who use amphetamines ever experience amphetamine psychosis symptoms.However, given that 16 million adults in the United States are prescribed stimulants and half a million Americans use methamphetamines every week, this still represents a significant number of people.
Like all classes of stimulants, amphetamines work by activating the sympathetic nervous system and prompting the release of natural stimulant chemicals into the brain, including dopamine, norepinephrine and adrenaline. These chemical messengers elevate heart rate and increase blood pressure, improving focus, alertness and attention.
While these effects can be helpful for individuals with conditions like attention hyperactivity disorder, they may also cause stress or anxiety. These adverse reactions can aggravate or induce a wide range of psychological disordersand symptoms, including paranoia or panic. The chances of adverse side effects are particularly high when using large amounts of amphetamines. When combined with other changes caused by chronic amphetamine use, panic and paranoia can progress to psychosis.
The symptoms of amphetamine-induced psychosis resemble symptoms of chronic psychotic disorders like schizophrenia, which makes it hard for physicians to immediately tell the two conditions apart. Minor differences in symptom profiles can sometimes help clinicians determine if an episode of psychosis is substance-induced. For example, visual hallucinations are relatively rare in schizophrenia but are more common in substance-induced psychosis. Conversely, symptoms of disorganized speech and avolition that are common in schizophrenia are less likely to occur in amphetamine-induced psychosis.
However, these subtle differences aren't always apparent. People who exhibit symptoms of amphetamine psychosis may initially be misdiagnosed with schizophrenia or other chronic psychotic disorders. In some cases, they may even be sent to inpatient psychiatric treatment with the wrong referral diagnosis. When these individuals are given antipsychotic drugs to treat their symptoms, it can take clinicians even longer to realize that their psychotic symptoms were substance-induced. Improvement may be associated with the effects of the antipsychotic medication rather than the one factor consistently associated with recovery from amphetamine psychosis: time.
Amphetamines are eliminated from a person's system within 12–15 hours of stopping use, and symptoms typically subside shortly afterward. However, once induced, it is not unusual for amphetamine psychosis to persist as brain chemistry gradually returns to normal. These symptoms rarely last longer than ten days, though some people may require one to two months for dopamine levels to recover. Extendedamphetamine psychosis is more likely to occur in people who have used amphetamines for long periods.
Adderall Withdrawal Psychosis
People who use Adderall or other prescription stimulants are at risk of experiencing amphetamine withdrawal psychosis. Stimulants can significantly alter levels of dopamine in the brain, which can cause psychotic symptoms after use of the drug is discontinued, especially when people experience additional stressors during the withdrawal period. Individuals who experience amphetamine psychosis while using amphetamines are at an increased risk of psychosis symptoms during amphetamine withdrawal.
The symptoms of withdrawal psychosis are similar to symptoms of active amphetamine use psychosis. Early signs of withdrawal psychosis may include physical or psychological agitation and paranoia. Insomnia and other sleep problems are common during the initial "crash phase" of amphetamine withdrawal, which can heighten the risk of delirium and psychosis. For most people, all symptoms of amphetamine withdrawal, including psychotic symptoms, dissipate within three weeks.
Amphetamine Psychosis Treatment
Amphetamine psychosis treatment is usually pretty simple. In most cases, the symptoms of amphetamine psychosis to subside on their own over time. The most severe symptoms of amphetamine-induced or amphetamine withdrawal psychosis tend to dissipate within one to three days of discontinuing amphetamine use. Prolonged symptoms are usually milder and can often be managed safely at home.
However, many people need inpatient treatment during the acute phase of amphetamine psychosis, as severe psychotic symptoms can be dangerous. Many inpatient interventions focus on preventing people from acting on delusional thoughts. People experiencing acute stimulant intoxication or withdrawal may also require additional medical care to address other withdrawal symptoms, including hyperthermia, dehydration or high blood pressure.
Research shows that antipsychotic drugs used to treat schizophrenia and other chronic and organic psychotic disorders, such as haloperidol (Haldol) and olanzapine (Zyprexa), can reduce symptoms of amphetamine psychosis. Benzodiazepines may also be administered to reduce agitation and treat or reduce the risk of seizures. However, because these drugs also carry potentially dangerous side effects, many clinicians resist using them unless necessary.
Often, the most important component of the treatment plan for amphetamine psychosis is a referral to a substance abuse treatment program. Many people whose amphetamine use has progressed to the point of psychosis live with a substance use disorder and require intervention to begin the recovery process.
If you are concerned about your amphetamine use, you can read more about amphetamine use disorders or take a self-assessment quiz to assess your risk of addiction. If you know you need help for an amphetamine use disorder or co-occurring substance use and psychotic disorders, quality care is closer than you think. Contact a representative from The Recovery Village today to get started.
Visit the following websites to learn about The Recovery Village's network of rehabilitation facilities. Call today for admissions. Each center is ready to help people learn how to cope with their Ambien addiction and uncover the root causes for their substance use disorder.
Orlando Recovery Center: A premier rehabilitation facility in Orlando, Florida that helps individuals recover from addiction and substance use disorders. The center also offers the opportunity to treat co-occurring disorders.
The Recovery Village Columbus: Located in Ohio, this facility provides inpatient, outpatient and aftercare treatment for people looking to begin detox. The center provides individualized plans to help patients through recovery while addressing their unique co-occurring disorders or any setbacks that may happen during recovery.
The Recovery Village Palmer Lake: In Colorado, this facility offers inpatient, outpatient and intensive outpatient treatment for individuals looking to kick-start their journey to recovery.
The Recovery Village Ridgefield: Located right in southern Washington, this facility provides patients with outpatient and aftercare programs. Just 20 minutes outside of Portland, this facility assists individuals who are ready to begin treatment.
The Recovery Village: In Umatilla, Florida, this is a rehabilitation facility that provides resources for individuals seeking drug and alcohol treatment. There are inpatient, outpatient, intensive outpatient and partial hospitalization treatment programs available for those suffering from Ambien addiction.
IAFF Center of Excellence: Specializes in assisting firefighters who struggle with behavioral health problems and addiction. Members can enter the recovery process sooner so they can return back to work as quickly as possible. Inpatient, partial hospitalization and intensive outpatient programs are all available at this facility, where patients can address their Ambien addiction in a safe, supportive environment.
Denver Mental Health & Counseling: Denver Mental Health and Counseling by The Recovery Village is a physician-led outpatient center specializing in evidence-based addiction and mental health treatments, offering services such as TMS, IOP, and personalized care for both ongoing and new patients, dedicated to fostering long-term recovery and overall well-being.
The Recovery Village Palm Beach at Baptist Health: The Recovery Village Palm Beach at Baptist Health is a premier physician-led treatment center in South Florida, offering a comprehensive spectrum of services from medical detox to outpatient programs for alcohol, drug, and co-occurring mental health conditions, with a commitment to rejuvenating lives, families, and communities, and facilitating same-day admissions.
The Recovery Village Atlanta: Located in Roswell just outside downtown Atlanta, is a 62-bed physician-led treatment facility offering a comprehensive range of services, from medical detox to outpatient care, specializing in alcohol, drug, and co-occurring mental health conditions, dedicated to transforming lives, families, and communities throughout Georgia.
The Recovery Village Kansas City: The Recovery Village Kansas City, an 80-bed facility in Raytown just 10 miles from downtown, offers a comprehensive range of evidence-based treatments for addiction and mental health conditions, overseen by physician leaders, and is dedicated to revitalizing lives, families, and communities throughout the Midwest.
The Recovery Village Cherry Hill at Cooper Health: The Recovery Village Cherry Hill at Cooper, situated just 20 minutes from Philadelphia, is a leading rehab facility in South Jersey providing comprehensive, evidence-based addiction and mental health treatments, ranging from medical detox to teletherapy, with a dedicated team committed to guiding adults on their path to lifelong recovery.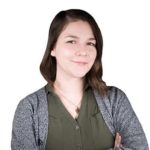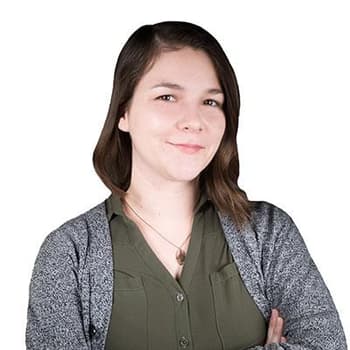 Editor – Megan Hull
Megan Hull is a content specialist who edits, writes and ideates content to help people find recovery.
Read more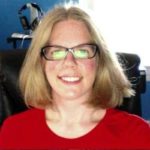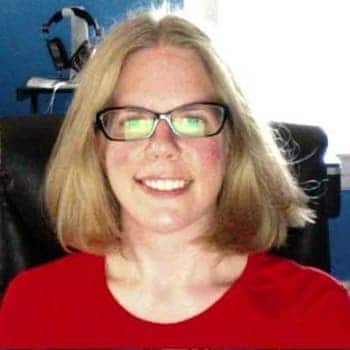 Medically Reviewed By – Stephanie Hairston, MSW
Stephanie Hairston received her Bachelor of Arts degree in Psychology and English from Pomona College and her Master of Social Work degree from New York University.
Read more
Sources
---
Barnhorst, Amy. "Amphetamine-Related Psychiatric Disorder[…]ric Disorders." Medscape, September 12, 2017. Accessed March 19, 2019.
Bramness, Jorgen. "Amphetamine-induced psychosis – a sepa[…]e vulnerable?" National Center for Biotechnology Information, December 5, 2012. Accessed March 19, 2019.
Cochrane. "Treatment for amphetamine psychosis">[…]ine psychosis." Accessed March 19, 2019.
Government of South Australia SA Health. "Amphetamine Withdrawal Management">&l[…];s[…]al Management." Accessed March 19, 2019.
Kelly, Laura. "16 million U.S. adults on prescription s[…], study shows." The Washington Times, April 16, 2018. Accessed March 19, 2019.
Roehr, Bob. "Half a million Americans use methampheta[…]ne every week." National Center for Biotechnology Information, September 3, 2005. Accessed March 19, 2019.
Shoptaw, Steven. "Treatment for amphetamine psychosis">[…]ine psychosis." Cochrane Library, January 21, 2009. Accessed March 19, 2019.
The Department of Health. "Psychotic disorders among psychostimulant users">Psychoti[…]imulant users." April 2004. Accessed March 19, 2019.
The Department of Health. "The amphetamine withdrawal syndrome">The amph[…]awal syndrome." April 2004. Accessed March 19, 2019.
Medical Disclaimer
The Recovery Village aims to improve the quality of life for people struggling with substance use or mental health disorder with fact-based content about the nature of behavioral health conditions, treatment options and their related outcomes. We publish material that is researched, cited, edited and reviewed by licensed medical professionals. The information we provide is not intended to be a substitute for professional medical advice, diagnosis or treatment. It should not be used in place of the advice of your physician or other qualified healthcare providers.