Alcohol can interact with many types of medications, but how does it interact with Viagra?
Article at a Glance:
Important points to remember about alcohol and Viagra include:
Viagra is used to treat erectile dysfunction, meaning it helps men get erections with sexual arousal
Viagra works by widening blood vessels, which alcohol can do as well
In theory, when alcohol and Viagra are taken together, they could cause low blood pressure and dizziness, however, this was not supported in clinical trials
Side effects of mixing alcohol and Viagra include decreased ability to get sexually aroused or get an erection, along with headache, flushing or dizziness
Excessive drinking reduces Viagra's ability to work as it makes sexual arousal and erections more difficult
Drink in moderation when using Viagra to make sure it works
Mixing Alcohol and Viagra
Viagra is a medication used to treat erectile dysfunction and gives men erections when sexually aroused. Typically it is taken one hour before sexual activity, but can be active anytime from 30 minutes to four hours prior. Viagra is now available as a generic drug known as sildenafil citrate.
It is important to note that Viagra does not work on its own. A man will not have a continuous erection after taking Viagra as it still requires sexual arousal for the drug to be effective. The effects of Viagra can last up to five hours depending on the individual.
As alcohol often accompanies intimate or romantic settings, a man may wonder if they can drink before using Viagra.
Alcohol is a depressant, meaning that it can decrease sexual desire and ability to get an erection, especially when it is consumed in excess. In other words, excessive alcohol use makes it more difficult to get an erection. Viagra likely cannot save an erection after binge drinking. However, moderate alcohol consumption should not affect getting an erection. Viagra should work as intended with moderate alcohol intake.
Overall, it is safe to take Viagra and alcohol together. However, be sure to limit the number of drinks since alcohol prevents Viagra from working.
Side Effects of Viagra & Alcohol
Taking Viagra alone or drinking alcohol alone both can lead to certain side effects. However, using alcohol and Viagra together leads to unique side effects including:
Decreased ability to achieve or maintain an erection
Decrease ability to get sexually aroused
Headache
Flushing
Dizziness
Risks of Mixing Viagra and Alcohol
Viagra works by dilating (widening) blood vessels, allowing increased blood flow. While this effect occurs in the penis, blood vessel dilation can also occur in other parts of the body, which is what leads to low blood pressure and lightheadedness or dizziness. Alcohol can also have these effects, so the side effects could be stronger when mixing alcohol and Viagra.
However, the presence of excessive dizziness or low blood pressure has not been supported by studies where alcohol is consumed at the same time as Viagra. One study showed no increased risk of low blood pressure or dizziness when drinking one bottle (750 mL) of wine with Viagra. Another study showed no increased risk with a blood alcohol level of 0.08 percent.
Overall, side effects are not a major issue when combining alcohol and Viagra. That is not to say, however, that alcohol has no negative effects when used with Viagra.
Increased Risk of Erectile Dysfunction
While the combination of substances may not have adverse consequences, it is important to consider the effects of alcohol use on erectile dysfunction. Alcohol is a known cause of erectile dysfunction.
In general, moderate alcohol use is not likely to prevent an erection or make Viagra less effective. However, that is not the case for chronic or excessive alcohol use. Excessive alcohol use can make it more difficult to get sexually aroused and maintain an erection, which interferes with Viagra's effectiveness.
The full benefit of Viagra may not be achieved when alcohol is consumed at the same time. While one or two drinks is unlikely to stop Viagra from working, excessive alcohol consumption may affect the ability of the medication to work.
Overall, there is no major interaction between Viagra and alcohol. However, excessive alcohol use may limit the ability for Viagra to work.
Need help for alcohol abuse? Consider enrolling in treatment at an accredited alcohol rehab facility like The Recovery Village. At our facilities, you can receive expert clinical care and mental health counseling to overcome alcohol addiction. To find a program that could work for you at a center in your area, call The Recovery Village today.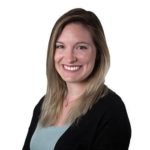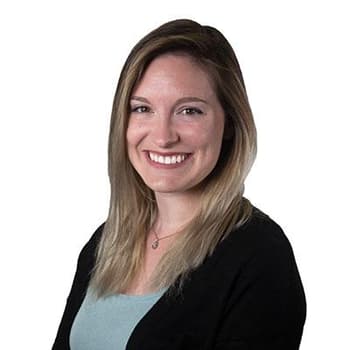 Editor – Camille Renzoni
Cami Renzoni is a creative writer and editor for The Recovery Village. As an advocate for behavioral health, Cami is certified in mental health first aid and encourages people who face substance use disorders to ask for the help they deserve.
Read more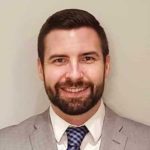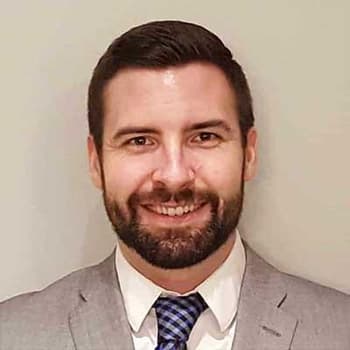 Medically Reviewed By – Nathan Jakowski, PharmD
Nate Jakowski is a clinical pharmacist specializing in drug information and managed care. He completed his Doctor of Pharmacy degree at the University of Wisconsin.
Read more
Medical Disclaimer
The Recovery Village aims to improve the quality of life for people struggling with substance use or mental health disorder with fact-based content about the nature of behavioral health conditions, treatment options and their related outcomes. We publish material that is researched, cited, edited and reviewed by licensed medical professionals. The information we provide is not intended to be a substitute for professional medical advice, diagnosis or treatment. It should not be used in place of the advice of your physician or other qualified healthcare providers.